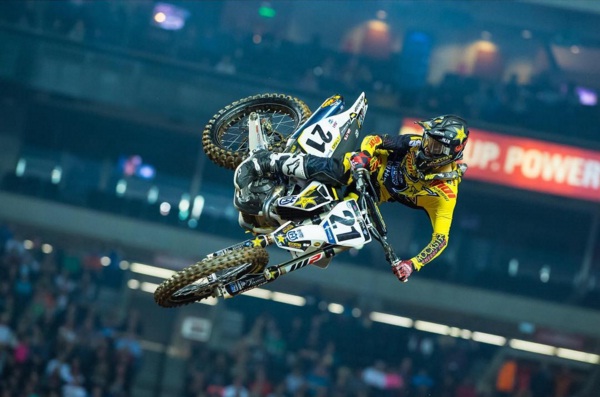 Husqvarna's Jason Anderson has taken to Instagram to shed light on his riding style.
By Hayden Gregory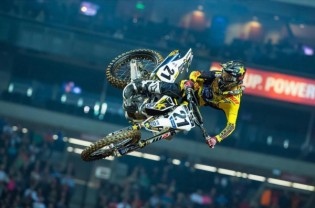 Anderson has long been known as an aggressive rider yet is apologetic following an incident that happened late in Atlanta with Cole Seely. The two riders came together a few times throughout the race however it was a last lap bump which left both riders in the dirt.
Anderson claims that both riders were in the wrong given ego's were in the way. He claims that riding aggressively is a part of the sport and he will continue to do so given a championship is on the line. Anderson does define the difference between riding aggressively to make a pass though and aggressively to take someone out which we support 100 per cent.
The post can be read below.
"Looking forward to a better weekend in Daytona! Hoping to leave the incidents that happened in Atlanta in the past. Yeah I was wrong in what I did, but the other guy wasn't innocent we both let the egos get the best of us. Also as far as people talking about my riding. This weekend was the first incident all year that left someone on the ground. The only other incident that people could call questionable was with Brayton in San Diego heat race. With that said my intentions are never to put someone on the ground. Yeah I'll bump you cause I don't work my ass off all week to just sit around and wait to pass you… My goal is to move forward as quick as possible and I don't want to knock people down but I will be aggressive. At the end of the day I and all my competitors pour our hearts into doing good so obviously not evenryone is gonna get along. Also I guarantee there are gonna be nights where I'm riding like shit and people have to be aggressive to get by me… it's racing!