STORY MATT BERNARD | PHOTOGRAPHY SHANE BOOTH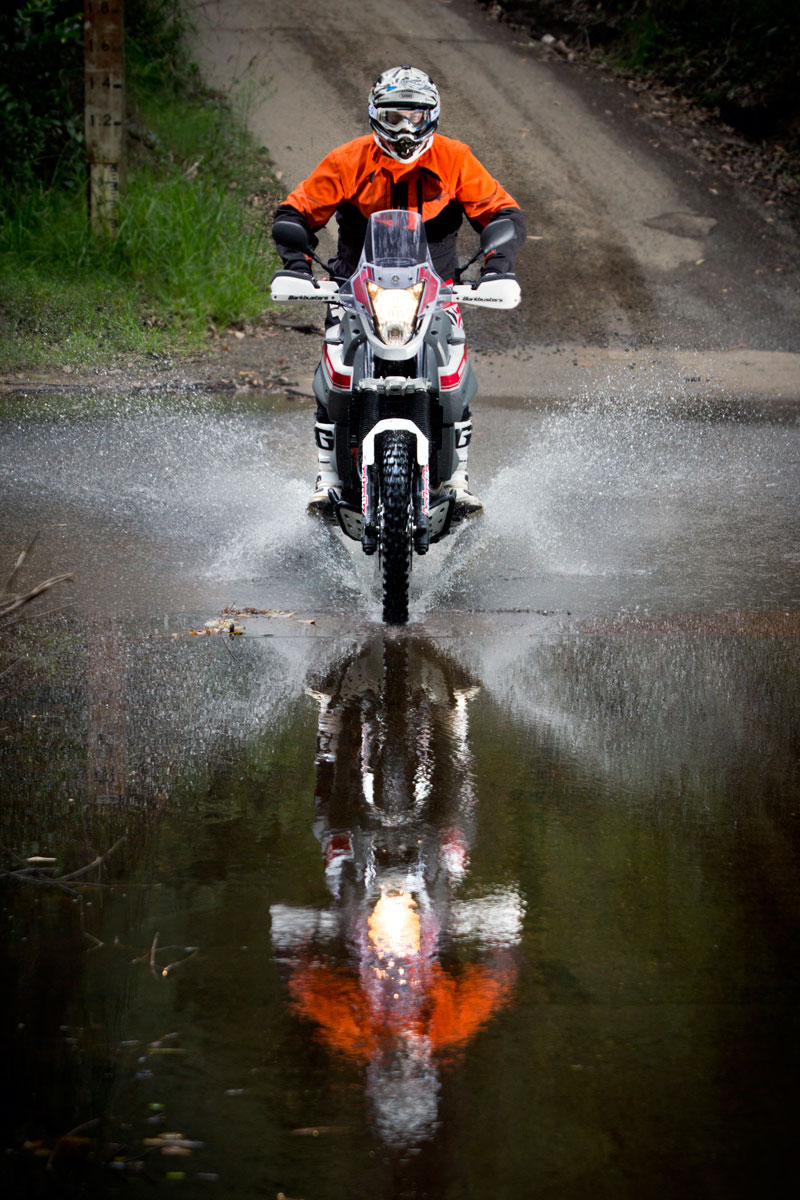 All in all, causeways are fairly simple obstacles on an adventure bike. But, if you don't stick to some techniques and rules, you could end up in some trouble.
1. CHECK IT OUT
Check the depth of a causeway, whether it's be a simple case of checking the depth measurement on the sign or lowering a stick into the water. Be careful walking out onto a causeway — there will often be moss under the surface which will be extremely slippery. If it's very deep, there's a good chance that the water will be rushing a lot faster and you'll need to prepare for that.
2. KEEP IT STRAIGHT
The concrete surface underneath the water will be like ice due to the moss build-up. Set up your line nice and early and pick a line that will allow you to stay straight all the way until the other side. It will be a very sketchy task to change your angle halfway across if you decide you're heading in the wrong direction.
3. LOOK AHEAD
Watch out for oncoming traffic as you approach the causeway as it won't be easy to pull up and turn around. Look a long way ahead to ensure nothing is on its way towards you at a rapid speed. Keeping your vision nice and high will also ensure you keep balanced.
4. STAND & DELIVER
It's best to cross water in the standing position. This will allow you to have the best control over the motorcycle if you do get into a little slide. Keep the bike gripped between your knees and, as mentioned earlier, look well ahead.
5. THROTTLE CONTROL
Once you're into the water, keep your throttle use very smooth. If possible, keep constant throttle into and across the water. If you chop the throttle on and off, it will cause the bike to be unstable. Wind the throttle on too aggressively and you'll cause wheelspin very easily. Pick a gear that will carry you into and across the water without the need to shift.