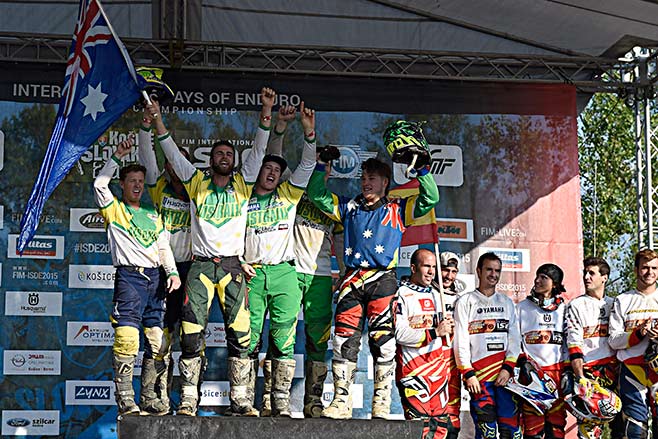 Motorcycling Australia (MA) is now calling for expressions of interest for Australian Team riders for the 2016 International Six Day Enduro (ISDE) to be held at Circuito de Navarra in Spain, from October 11–16, 2016.
Press release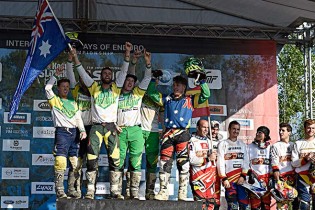 Riders wishing to apply for an Australian Team position in this year's ISDE, will need to consider that while MA will contribute some funding to the team, there may be a greater cost to individuals than in previous years.
The expected time away for this year's FIM International Six Day Enduro will be approximately 17 days, departing on the 2nd of October and returning on the 19th of October.
Application forms are available to download here. Applications must be returned by COB Wednesday, March 16.