Motorcycling Australia have released details regarding this year's Australian Supercross Championship.
By Hayden Gregory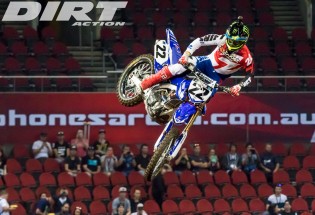 The 2016 series will see six rounds contested across four states. Round one will begin September 17th in QLD before heading down to Victoria. South Australia will lay claim to round four before New South Wales hosts the final two rounds ending November 6th.
Race venues and promoters will be announced in the coming weeks alongside a breakdown of prize money and entry details.
2016 Australian Supercross Championship Calendar
Round 1 – 17th September – QLD
Round 2 – 8th October – VIC
Round 3 – 15th October – QLD
Round 4 – 29th October – SA
Round 5 –  5th November – NSW
Round 6 – 6th November – NSW