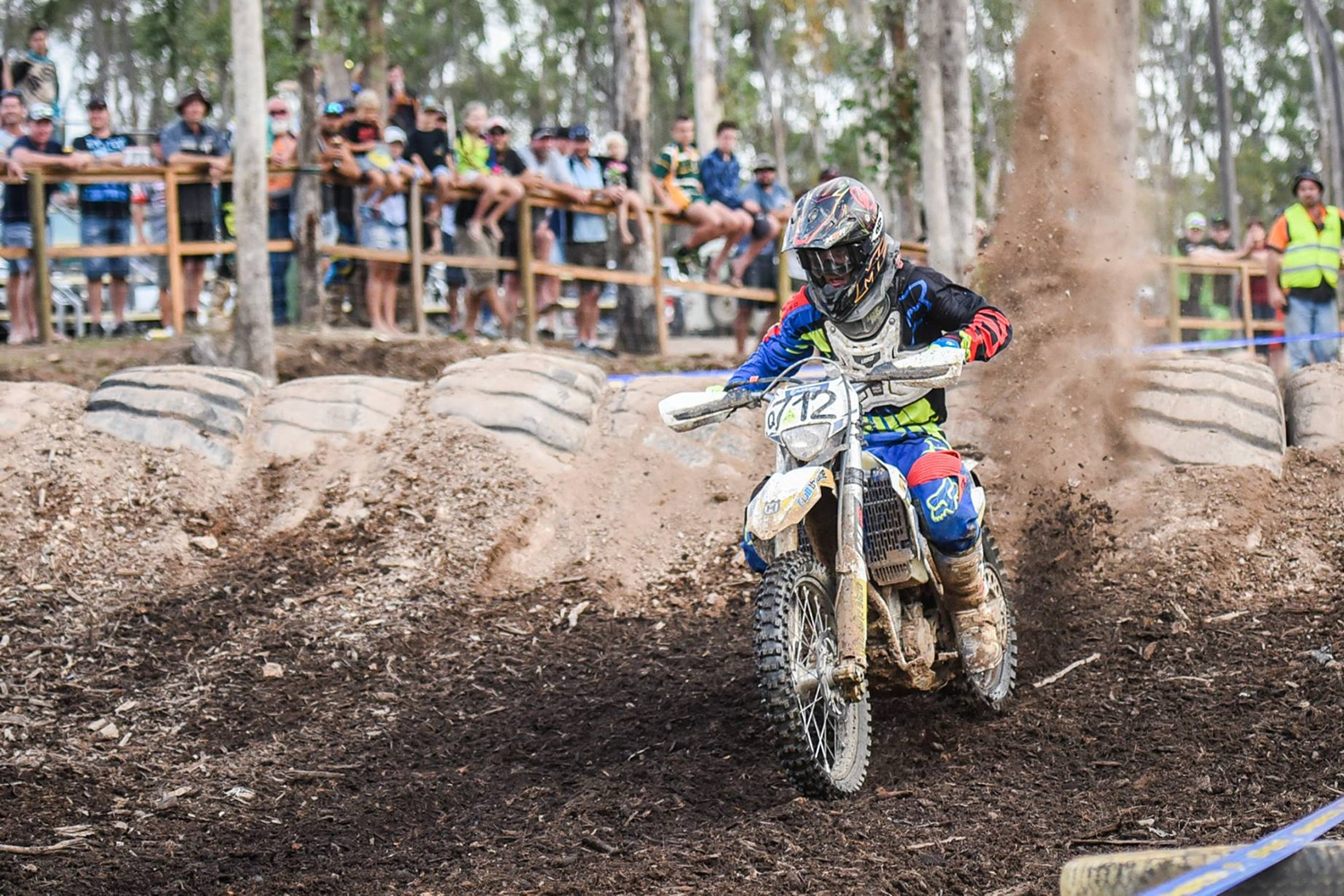 Newly-crowned AORC Junior 4 champion Fraser Higlett has had another career victory wining the all-ages shootout at the 2015 Yeppoon Enduro-X in Central Queensland.
Story by Hayden Gregory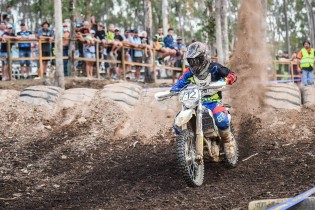 Despite still being a year 10 high school student, Higlett has once again showed Australia why he is one of the most promising up and coming off-road racers in the country. In a field of more than 100 riders including Australian Erzberg veteran Rob Nowak, Higlett powered his Husqvarana FE 250 to an amazing victory.
"There's not many Enduro-X races around so I thought I might as well do this one. The track was a sort of a different style of enduro cross; it wasn't as tight and technical as the nationals – it was faster and a bit flowier. They put a lot of effort into the track and ran probably one of the best race meetings I've been to all year." Higlett commented.
The course combined an array of obstacles from manmade log mounds to tires and beach sand. Whatever the obstacle, young Higlett was able to take it in his stride. Following victory in the Junior Lites class the Brisbane boy competed in the Dash for Cash, startling his older opponents with a blistering fast lap, handing him his second victory for the day.
"I took out the junior Lites and then in the afternoon they had a sort of Dash for Cash thing with all the top riders for the day. I went pretty hard and I was just trying not to fall off! I sort of put it all on the line at the end of it to get the win, so that was my hardest lap of the day, and I beat Rob Nowak and Reuben Chadwick, so that was pretty good," Higlett added.
"Rob Nowak came like around 30th at Erzberg so it was pretty cool to be racing against him. We spoke a bit because I went down to his coaching thing on Friday, and had a bit to do with him then. The coaching was pretty good he went into detail about all of the separate obstacles on the track and how to ride them.
"He said he was pretty impressed with me, so I'm pretty stoked to hear that from someone like him.
I was the only one in the dash the cash on a Husqvarna so that feels pretty good – Reppin for Husqvarna!"
The young Husqvanra rider has the world at his feet as he continues to impress now against much older and more experienced riders.  Higlett can add this victory to an already impressive list this year including the Australian Enduro-X Lites Championship and the AORC J4 title.