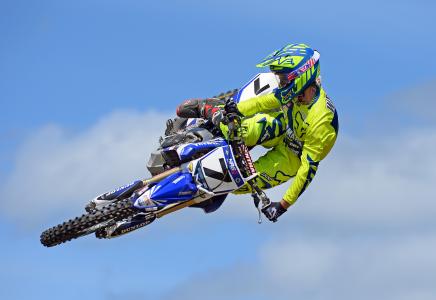 Following a year on the sidelines Yamaha are back on the supercross start grid looking to continue on from their successful motocross season.
By Hayden Gregory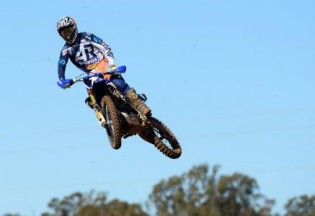 Boasting seven riders across three factory teams, Yamaha have strong ambitions for the series starting this weekend in Bathurst, October 11th.
The CDR Yamaha team will headline the SX1 class with three riders; Jacob Wright, Kade Mosig and Daniel Reardon. Wright will return to the track following knee surgery and hopes he will be able to make an immediate impact given his rich supercross history.
Kade Mosig is fresh off his second place overall finish at the MX Nationals. In preparation for the event, Mosig had a supercross track built in his backyard to practice his skills.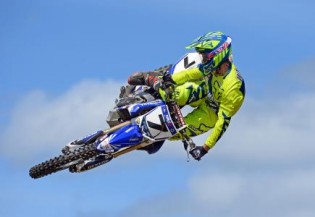 Dan Reardon is also confident heading into the series, with an indoor track being his preferred environment. Reardon spent four years racing supercross in the US.
"For the first time this year, we have all three guys up and running and all are putting in the hard yards. All of them are motivated to do well and with a six round championship it's important that we start strongly and continue to build on the momentum we gathered at the end of the MX Nationals," says team owner, Craig Dack.
"I'm confident we have the riders and the equipment to do well, the 2016 Yamaha YZ450F is an extremely good bike and it will be the riders that adapt to supercross the fastest that will do well as all three of them are talented supercross riders," Dack ends.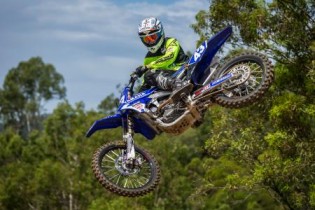 In the SX2 competition, Serco Yamaha will be represented by two riders; Luke Clout and Jed Beaton.
Clout recently finished runner up in the MX Nationals so will be looking to one better his result in supercross. With motivation at an all time high, Clout should be able to fly his YZ250F as fast as anyone around the track.
Beaton finished the MX Nationals in fourth place and is new to the supercross circuit. If the first few days of testing were any indication, then Beaton will have no trouble tackling the big jumps and bar jarring whoops supercross is known for.
"We have taken this supercross championship very seriously," states Serco Yamaha owner, Gavin Eales. "We invested in a track for the riders and gave them a good training and testing facility to ensure they have everything they need to do well. I'm a big fan of supercross myself as it is an exciting sport to watch and a great way for Serco and Yamaha to promote our products."
GYTR Yamaha will enter two riders into the four round under 19 championship.
Mitch Evans will make his supercross debut and is looking forward to developing his skills and track experience.
"I have been doing a lot of track time to adjust to supercross and so far things have been going well. I'm sure racing will be a little different but I'm really looking forward to getting on the track and racing at night where the atmosphere is always better," Evans said.
Jordan Hill has also been called into the team to replaced the injured MXD champion, Wilson Todd. Hill is the current Australian Junior Supercross champion and is thrilled with the opportunity to work with GYTR Yamaha.
"It's a great opportunity to ride for the GYTR Yamaha team and I really happy with how things have gone since I have gotten on the bike. I have always liked supercross and had pretty good results in it, so hopefully with the extra support, I can continue to improve and develop as a rider," Hill stated.