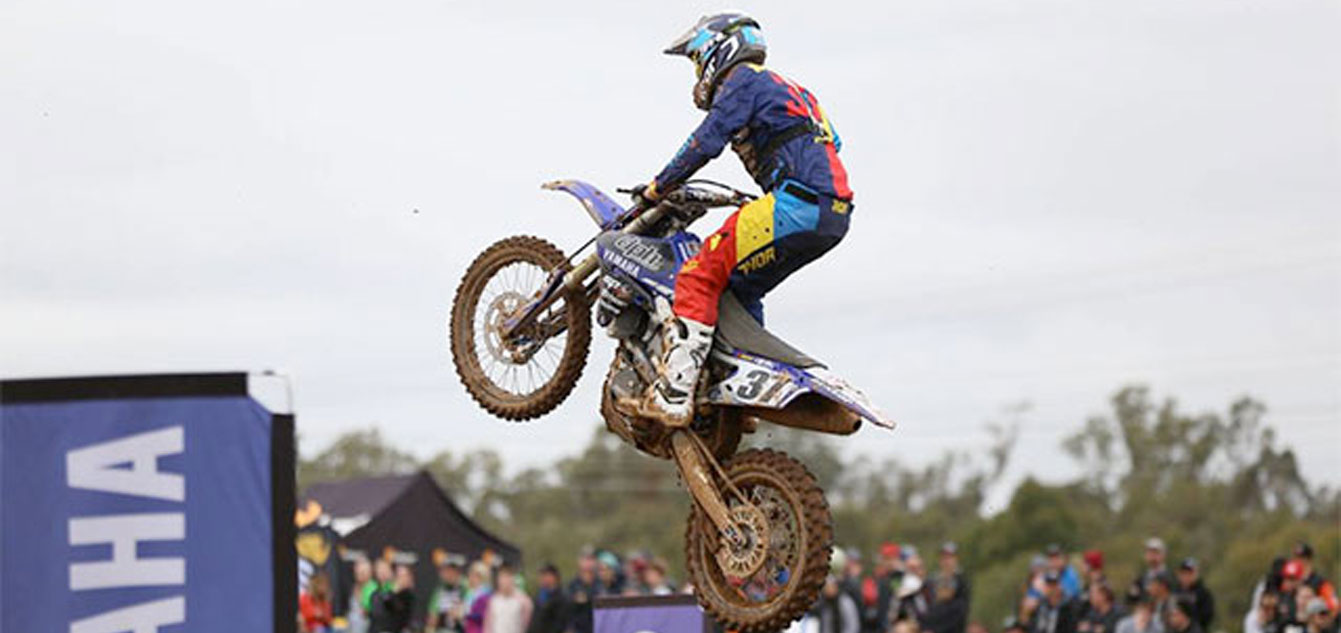 This weekend Jacob Wright will get the chance to perform in front of a home crowd for the very first time.
By Hayden Gregory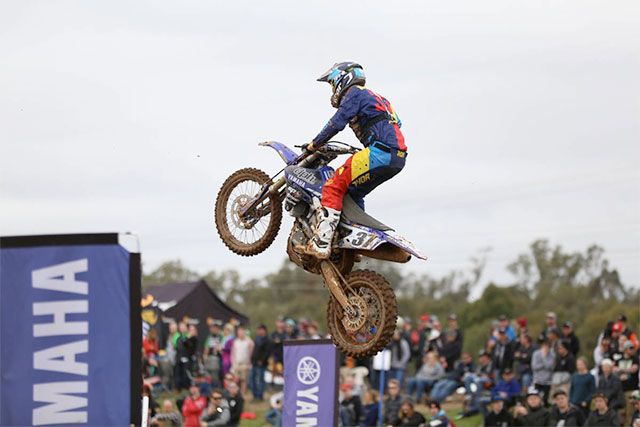 The 21 year old has had a positive showing in this year's Thor MX1 class, producing a number of strong results for the DPH Motorsports Yamaha team. Wright is hoping this weekend's visit to his hometown of Echo Valley will help him rise to a season best finish and he can crack the top five.
"I'm so excited to race at home in front of my family and friends. I haven't actually raced a National at Toowoomba ever. I've always been injured every year so it's going to be awesome," Wright said.
"I was meant to race Round 9 at Toowoomba in 2015, but I was coming back from injury and it just didn't happen, so this weekend will be the first time I've had a home round in my career.
"I've got a bunch of school friends coming to watch, my family, and pretty much all of the people who are around me on a daily basis will be there supporting me this weekend which will be really cool.
"Since Round 8 at Shepparton, I've been working extra hard to make sure that I can put on a good performance for everyone, so hopefully it can all come together on Sunday and we can get a good result."
Wright is hopeful of a fifth place finish in the championship and believes living nearby the final two round locations will play a massive advantage,.
"With two rounds remaining, I'm definitely looking to move up in the championship standings a bit – the plan for me is to finish fifth in the championship," Wright shared
"Having the last two rounds close to home means that I can sleep in my own bed, eat all of my own food out of my fridge, which doesn't sound like much but it does make a big difference in terms of being relaxed for those rounds, and making up some extra points.
"I want to finish top five in the championship, that's the ultimate goal for me, so that's what I'll be working towards this weekend, and for the rest of the year."
The penultimate round of the Motul MX Nationals will take place this Sunday, August 21 at Echo Valley.