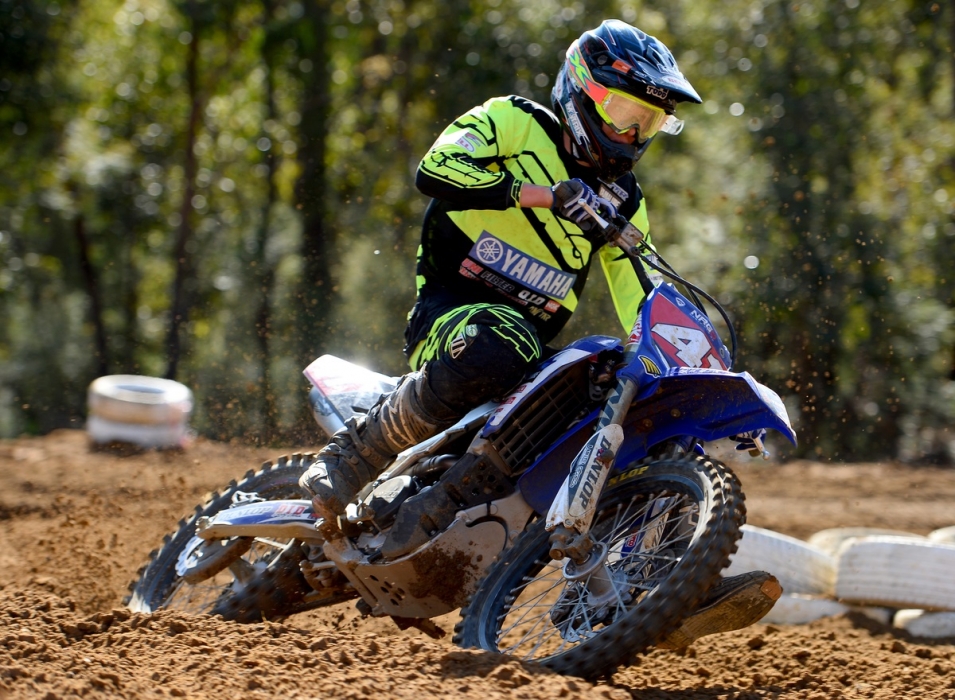 GYTR Yamaha's Wilson Todd has extended his MXD championship lead following a round nine win of the 2015 MX Nationals at Echo valley.
Story by Hayden Gregory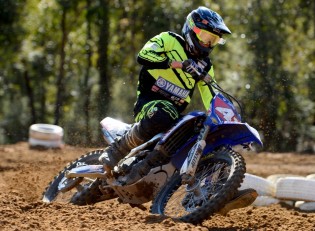 Leading by 18 points heading into the round, Wilson needed a stellar performance to ensure both hands remained tightly on the 2015 MXD title. The day started perfectly for the Yamaha rider, qualifying with the fastest lap time ahead of KTM duo Kaleb Barham and Jayden Rykers.
In moto one it was Todd who dominated from the start. Finding his way to the lead early, the young rider never looked back crossing the line eight seconds ahead of his closest competitor and gaining some handy extra championship points.
Raceline Pirelli Suzuki rider Jesse madden finished the race in second place while Yamaha mounted Jordan Hill crossed for third. Jayden Rykers – Todd's closest threat – failed to make the podium after an issue out of the start gate. The KTM rider fought hard to make his way back through the pack, finishing in fourth place.
In moto two, Rykers was determined to reign in championship leader Todd. This was evident as he put together an extremely professional ride, taking advantage of the challenging track. Rykers rode an incredible race to secure victory and maximum race points. Unfortunately for him, the man he needs to catch points-wise, Wilson Todd, had a similarly impressive race finishing in second place. This ensured Rykers could not catch up the extra points he had given to Todd in moto one.
Third place was rounded out by Raceline Pirelli Suzuki's Jesse Madden (2-3) who also secured third place overall for the round. Jayden Rykers slotted into second place overall with a 4-1 result whilst champion Wilson Todd added to his lead with a 1-2 round.
"The goal this weekend was to keep that points lead and that's what we did," Todd said. "I got a good start in that first moto, and I was able to ride my own race. In the second moto I got stuck behind a rider for a while and had to push a bit harder to get that result. 
"I've got a nice lead on the championship heading in to Coolum, and I have rode well there in the past so I'm glad we could set ourselves up for a solid last round there.
"I've got to thank the whole GYTR Team, those guys support me 100 per cent, so it's awesome to get a result like this and give back to everyone who supports us."
Pirelli MXD round nine overall results:
| | |
| --- | --- |
| 1st | Wilson Todd – 67 |
| 2nd | Jayden Rykers – 63 |
| 3rd | Jesse Madden – 62 |
| 4th | Mitchell Evans – 53 |
| 5th | Kaleb Barham – 49 |
| 6th | Jaiden Corrigan – 44 |
| 7th | Connor Tierney – 43 |
| 8th | Billy Harth – 43 |
| 9th | Blake Parker – 41 |
| 10th | Tyler Bullen – 40 |
Pirelli MXD championship points:
| | |
| --- | --- |
| 1st | Wilson Todd – 518 |
| 2nd | Jayden Rykers – 496 |
| 3rd | Connor Tierney – 471 |
| 4th | Jesse Madden – 436 |
| 5th | Bailey Coxon – 393 |
| 6th | Jordan Hill – 333 |
| 7th | Lachlan Davis – 331 |
| 8th | Kaleb Barham – 329 |
| 9th | Zak Small – 284 |
| 10th | Toby Stevens – 277 |