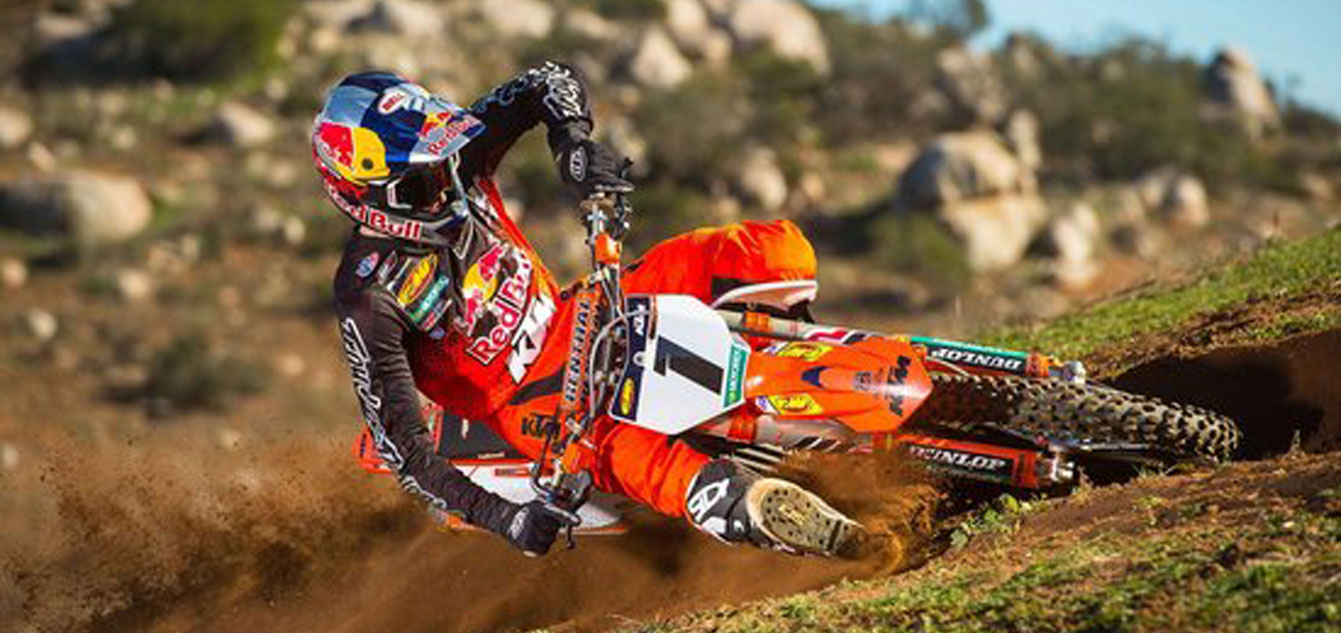 KTM's Cody Webb led start to finish at Washington's Xfinity Arena.
By Hayden Gregory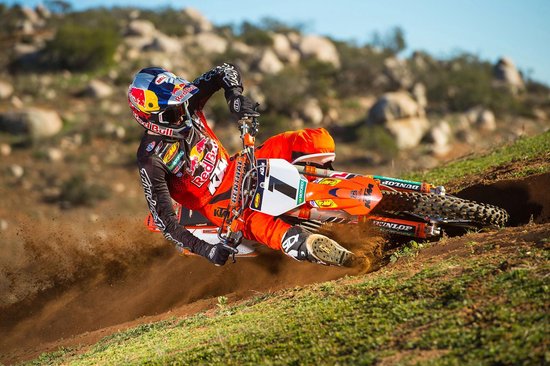 Top championship contenders Cody Webb, Colton Haaker and Ty Tremaine were a cut above the rest at the Everett Endurocross each taking a heat race win before going toe to toe in the final. Haaker got the early advantage scoring the $500 Nexen Tire Holeshot award before Webb moved into the lead early on lap two.
Haaker continued to apply pressure on Webb but the leader proved too classy, showing too much speed and patience to defend every move.  In dominating fashion, the pair alongside third place runner Ty Tremaine lapped the entire field.
"I really sent it in the Hot Lap tonight because I need to get as many points as I can," Webb said. "Then, Colton did a near-perfect lap and beat me just barely—that kind of hurt a little bit. So, I knew I had to give it my all in the main and I came in really focused to not lose any more points. Colton made a little mistake and I was able to get by early and he hung there on my tire most of the race. The good thing is I knew I didn't make any mistakes all night, really. And in the main that mattered because I think I only made two little mistakes and Colton made more. It allowed me to open up the gap and cruise to victory. It's a great feeling."
2016 Everett, Washington AMA EnduroCross Main Event Results
1 Cody Webb, KTM
2 Colton Haaker, Husqvarna
3 Ty Tremaine, KTM
4 Cory Graffunder, KTM
5 Kyle Redmond, Beta
6 Taddy Blazusiak, KTM
7 Max Gerston, Beta
8 Trystan Hart, Husqvarna
9 Noah Kepple, KTM
10 Nick Thompson, KTM
11 Cooper Abbott, Husqvarna
12 Ty Culins, Beta
13 Wyatt Hart, Husqvarna