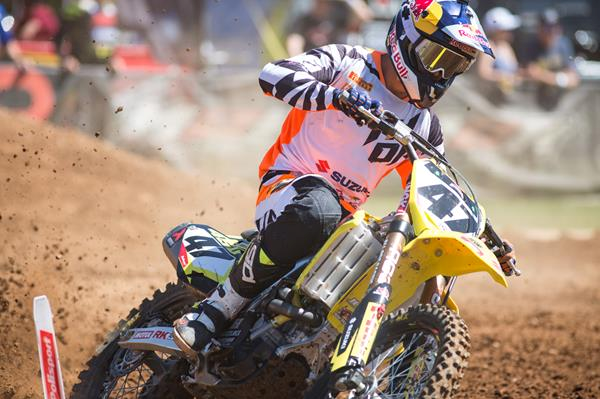 The Wilson Coolair Motul Factory Suzuki rider will miss round four of the ASX Championship.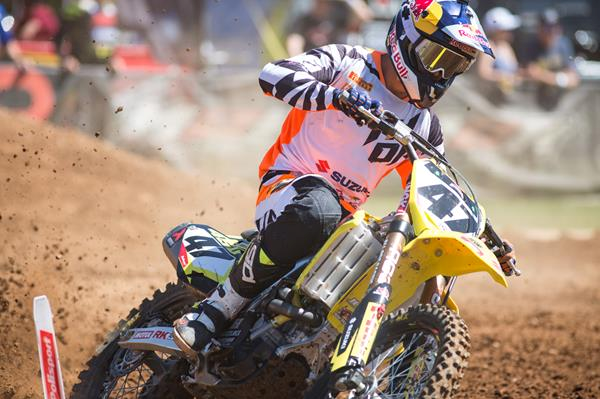 By Hayden Gregory
Todd Waters will not make the journey to Melbourne after a mountain bike crash left him with ligament damage to the wrist. The Suzuki rider has had a difficult past two rounds with crashes thwarting his potential to run at the front of the pack.
Luke Wilson will be forced to fly the team flag solo and is also suffering from a small wrist niggle.
"I had my first ride since Wayville this week, and my wrist is feeling a lot better. It's definitely better than what it was in Adelaide last weekend," Wilson shared.
"I'm not 100 per cent but I know that I'm feeling pretty good heading in to this round – we're definitely heading in the right direction, and I'm excited to go racing.
"I'll be aiming for a much better finish at Avalon. I want to get back inside that top ten, and not just ninth. As long as my wrist will allow me to, that's what we'll be working towards this weekend."
Round four of the 2016 Australian Supercross Championship will take place at  Avalon, Melbourne on Saturday November 5.