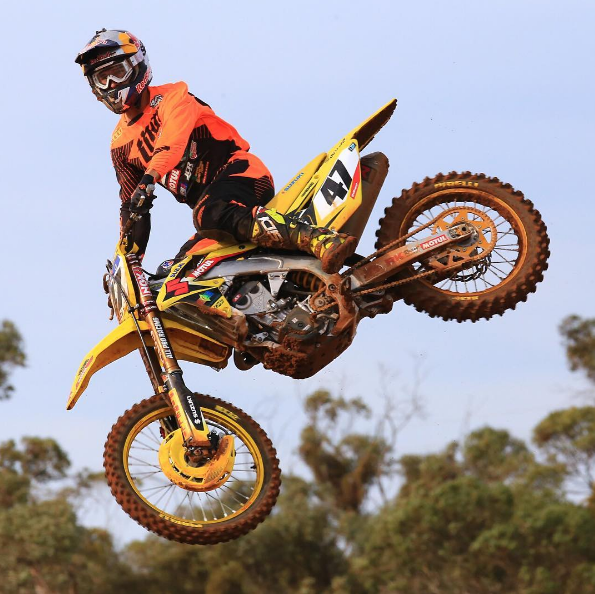 The Suzuki rider is fresh off a round victory.
 By Hayden Gregory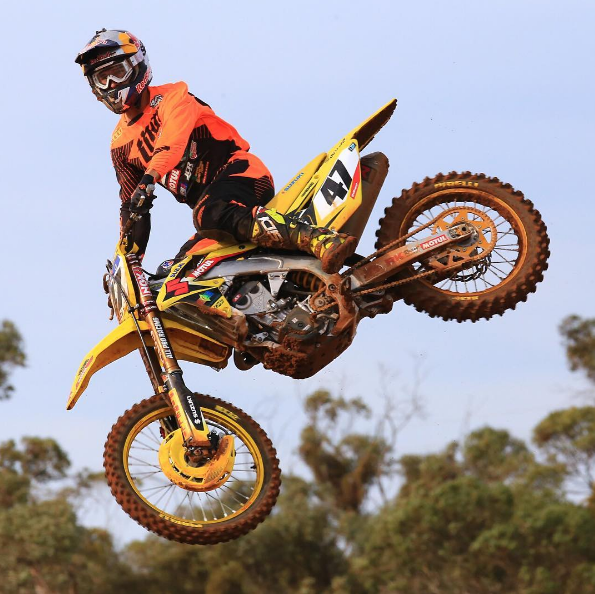 The fifth round of the 2016 Motul MX Nationals will take place in Western Australia this weekend before the series heads on a mid season break.
Looking to head to the break on a high will be the Wilson Coolair Motul Factory Suzuki team of Todd Waters and Luke Wilson.
Waters has impressed since returning down under and most recently won the round at Murray Bridge. Wanneroo has long been touted as the most difficult track on the circuit due to its heavy sand nature, something that Waters believes could play into his hands.
"Since round four, I've been over in Western Australia, riding and training in the sand to prepare for this round, so we're feeling good and we've had another solid week on the bike,' he said.
"Getting the round win at Murray Bridge was awesome, and the goal will be to carry that same momentum in to this weekend and just put myself in a good position in the championship before we go in to the break.
"When I was in Europe we raced a lot of deep sand tracks, and I really enjoy it – I've been looking forward to getting to WA, and we have a good sand setting on the Suzuki, so this round should be a lot of fun."
Waters' team mate Luke Wilson believes his is also in good stead for the track given the week of training.
"After round four at Murray Bridge, Todd and I headed over to WA, and we've been here training all week in the lead up to Wanneroo," he said.
"Cracking in to that top ten in the MX1 class last weekend was a big achievement for me, and it was also a big confidence booster heading in to this weekend. Hopefully I can keep the ball rolling and finish with three solid results.
"With this being the last round before we head in to the mid-season break, I just want to get some more points on the board and finish the first half of the motocross on a high note."
Round five of the 2016 Motul MX Nationals will kick off tomorrow May 28th, at Wanneroo, Western Australia.