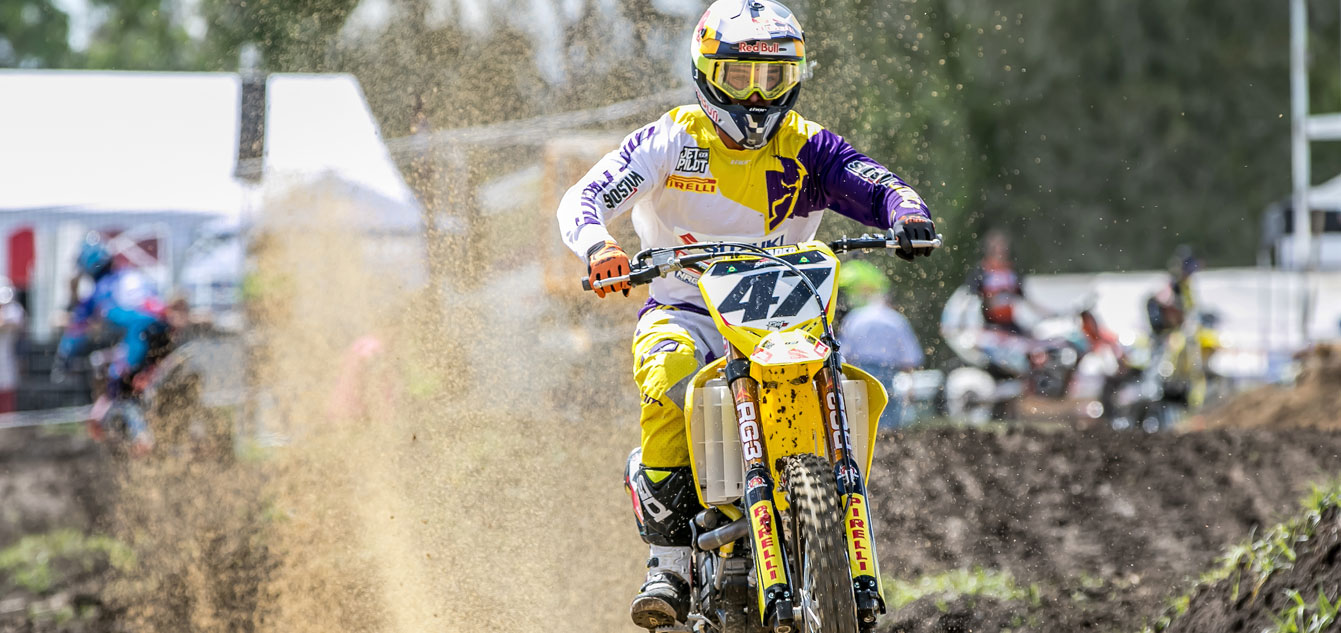 The Wilson Coolair Motul Factory Suzuki riders are putting the finishing touches on their preparation for round two of the Australian Supercross Championship.
Press Release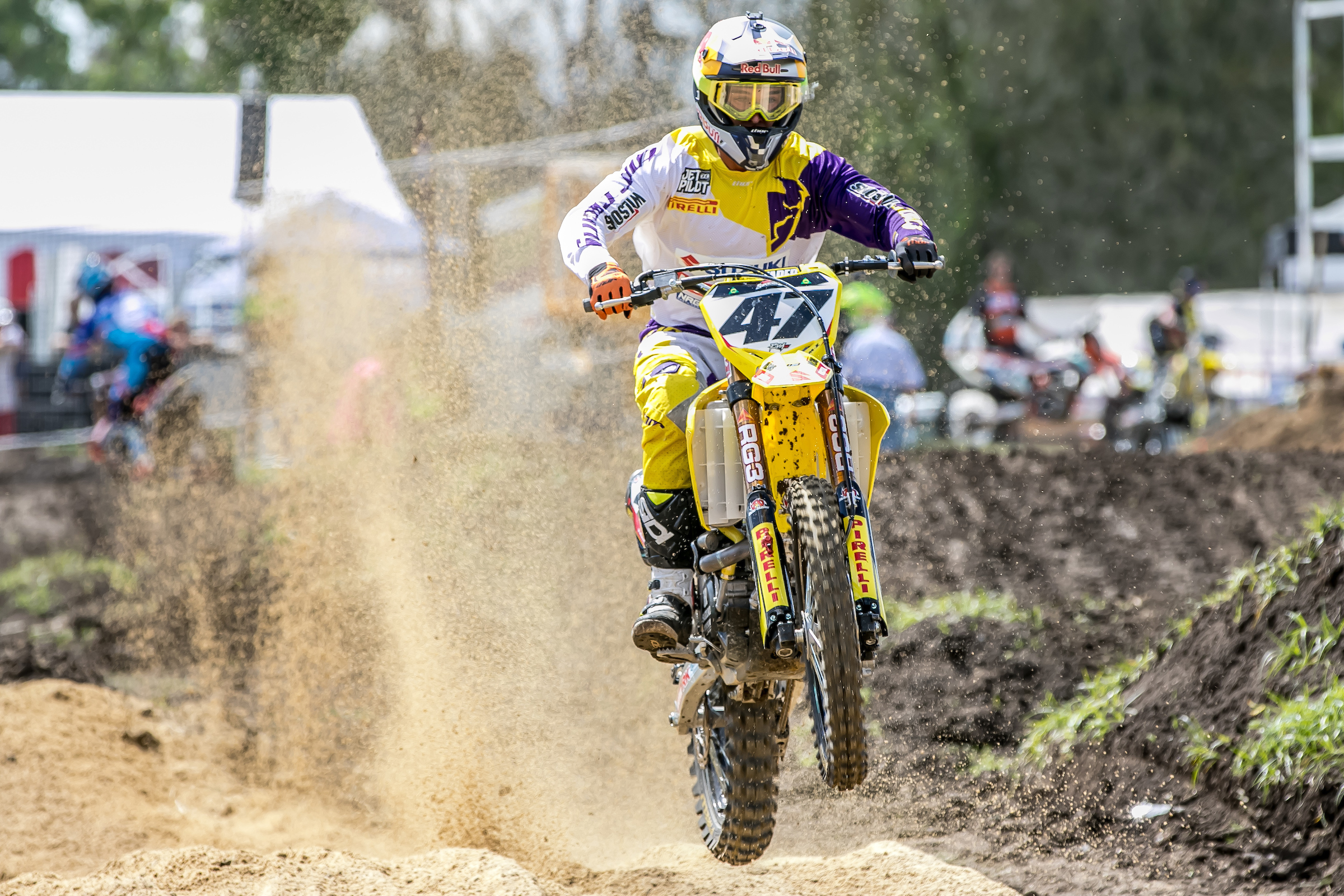 With the second round being held in Queensland, once again the team will be hoping to capitalise on the reduced travel time plus the home crowd support, and both Wilson and Waters are positioned well to continue with their form that was showcased at Jimboomba.
Following an impressive round one Supercross performance where he finished just one position shy of the SX1 podium in fourth, Waters has represented Australia at the 2016 MXoN in Italy, returned to Australia to continue his Supercross training program, and shared that despite his crazy schedule that he can't wait to get back on the line tomorrow night.
"I'm feeling pretty good. It was a good trip going over to Italy, but when we were over there, everyone got sick and when I got back I picked it up too, so I've been battling the flu a little bit, but I've had a really solid week of riding," Waters shared.
"The track for this round is looking really good. It's a big track and it's going to get a few different lines and be quite technical, so it should produce some good racing.
"I know i've been busy but i'm a racer, so i'll be heading out this weekend to do the best that I can. My main focus is to try and get some good starts – we were lacking that at the last round so if I can get a couple of those and put in 20 solid laps, it should be a good weekend."
Team mate Wilson, has also had an eventful few weeks since round one, recently welcoming his first child, a daughter in to the world, all the while continuing preparation for round two of the Supercross, and says that he's now got extra incentive to step things up again this weekend.
"After Jimboomba, I didn't realise that I'd actually hurt my neck, so I had a week or so off to let everything heal up and then we had our baby, so it's been a pretty crazy few weeks," Wilson shared.
"Even though it's been busy, it was good to have a little rest and now I'm feeling nice and fresh heading in to this weekend. I've rode about three times since round one, but surprisingly the days I've had on the bike have been awesome, and I'm feeling great.
"At the moment I'm in a really good head space, and I have even more motivation to do well this weekend. It's hard to explain, but I have the opportunity to make my own daughter proud now, and when you're happy you do well."
Wilson Coolair Motul Factory Suzuki, will now head to round two of the 2016 Australian Supercross Championship at Toowoomba in Queensland, being held on Friday October 14.