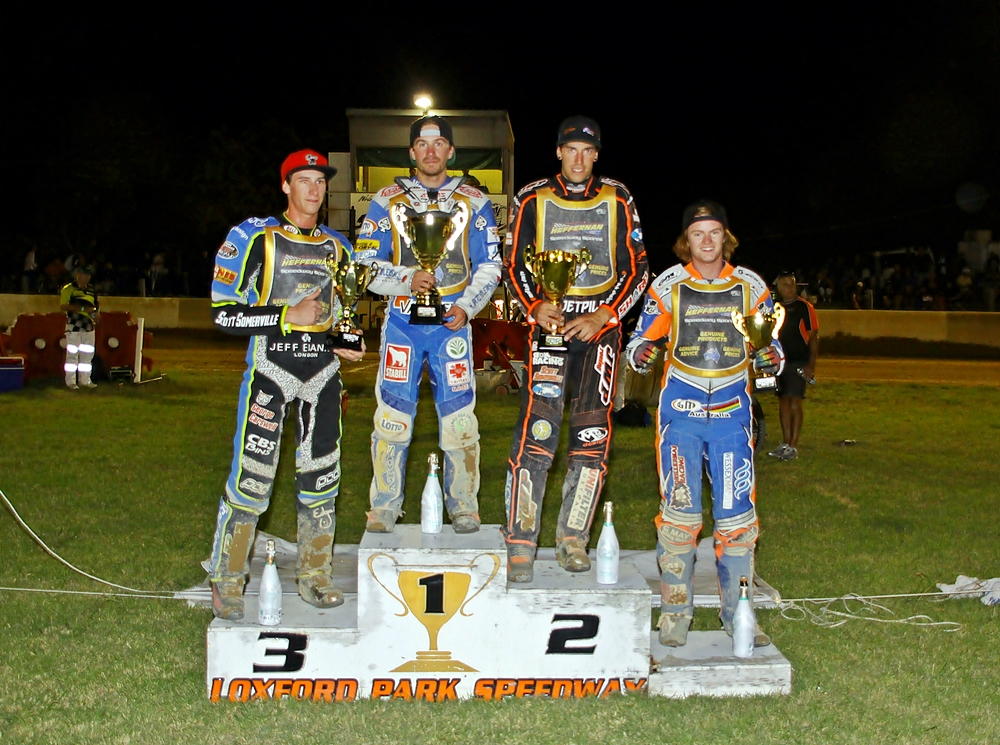 A huge crowd of parochial supporters were loud and proud when local heroes Rohan Tungate and Sam Masters made it a Hunter Region 1 – 2 in the A Final of the opening round of the 2016 Australian Speedway Solo Championship at Kurri Kurri Speedway on Saturday night.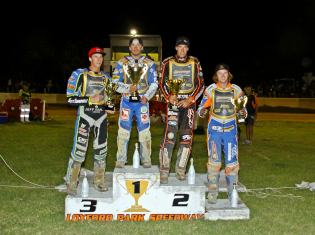 Press Release: Ross Allen
 
In a thrilling opening lap current Australian Under 21 Speedway Champion, Max Fricke took the lead at the start with Masters (Newcastle), Tungate (Pelaw Main) and Brady Kurtz (Cowra, NSW) right behind.
With riders virtually four abreast coming out of the last corner of the first lap, Tungate made a lightning move down the main straight to take the lead and go on to score victory ahead of Masters, Fricke and Kurtz.
"I thought  I chose the wrong starting position," Tungate said at the presentation ceremony.
"This is an even bunch of riders so you can't afford to make the slightest mistake.
 
"It worked out well and now I need to keep it going."
 
Tungate is riding the crest of a wave of success in the current Australian summer of Speedway.
He captured his first ever State Speedway Championship with victory in the South Australian title at Gillman Speedway, then on Boxing Day he won the annual Jason Crump Invitational at Kurri Kurri Speedway, making it three consecutive event victories.
Masters, who finished second overall in last year's Australian Title, was pleased with his second place in the main event.
"I didn't do well in my first couple of rides, but the crew found a fuel problem and we finished the racing strongly," he said.
"Everyone's trying to win and you've got to make sure to get into the A Final at each round."
Tungate goes into the second round of the four round Championship series to be held at Undera, Victoria on Wednesday night as the Championship leader with 18 points, Masters and Fricke share second place on 15 points with Kurtz in fourth place in the standings on 11 points.