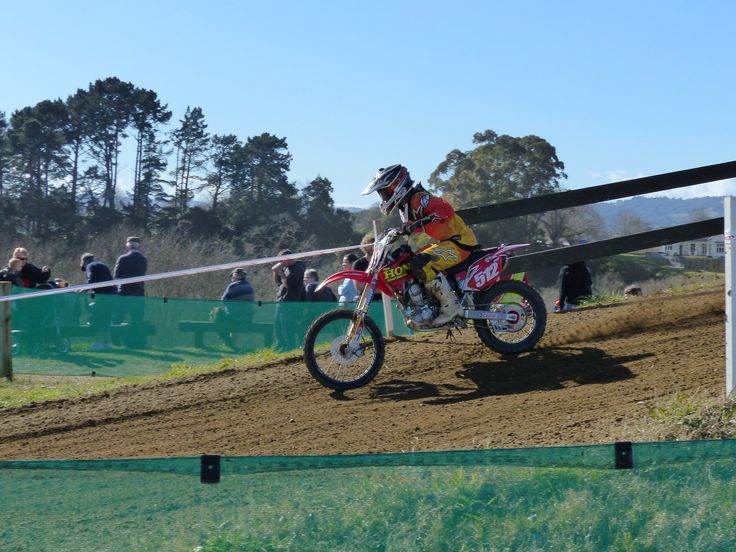 Junior Kiwi rider Trent Collins has teamed up with BCP Pro Circuit Honda to compete in Western Australia for the National Junior Motocross Championships.
By Hayden Gregory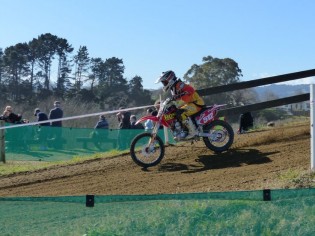 September will see a contingent of Australia's best junior riders converge to challenge the National Junior Championships. One of these competitors, Trent Collins, will make the journey from New Zealand to test his skills against Australia's best. 15 Year old Collins said he was at home when team manager Lee Hogan called him with the incredible opportunity.
"I have kept in contact with Lee via social media over the last 12 months and have been watching the progression of his junior team since the start of the year," said Collins.
"It all started when I sent him a video of myself on the little CRF150R and he popped it up on his page and said he was blown away by it. Lee has kept an eye on me since then and when the opportunity came up to race under his factory team for this year's Aussie Titles my dad and I just jumped at the opportunity.
"I currently ride for 'The Honda Shop' here in New Zealand which is our Factory Honda set up over here. I love the bikes and I'm really excited to ride the BCP Honda race bikes prior to the weeklong event starting." 
Collins will join a strong junior lineup which includes hot favourite of the 13 to 15 years 250cc; Taj Marshall. Morgan Foggarty is another junior to watch closely in the class.
"All of our boys are chomping at the bit and ready to go," said Team Manager Lee Hogan.
"The Junior Nationals are a unique event in the fact that it is the only race here in Australia that lasts a whole week. Not even the seniors have anything like this! So it becomes a major priority to be consistent and minimise your mistakes.
"You can't just build yourself up for one big day; you have to back it up day after day for 6 solid days. The boys love their bikes and we have all the backing we need to give this year's championship a real shake up.
"I'm wrapped to have Trent Collins line up for us and believe he will be a worthwhile addition to the team. He's a good kid, a loyal Honda ambassador and knows how to twist the throttle." 
The junior Motocross Championships will run Sunday the 27th September through Friday 3rd October. The closing date for entries has been extended so any riders still hoping to enter can contact the Bunbury Motorcycle Club for more details.