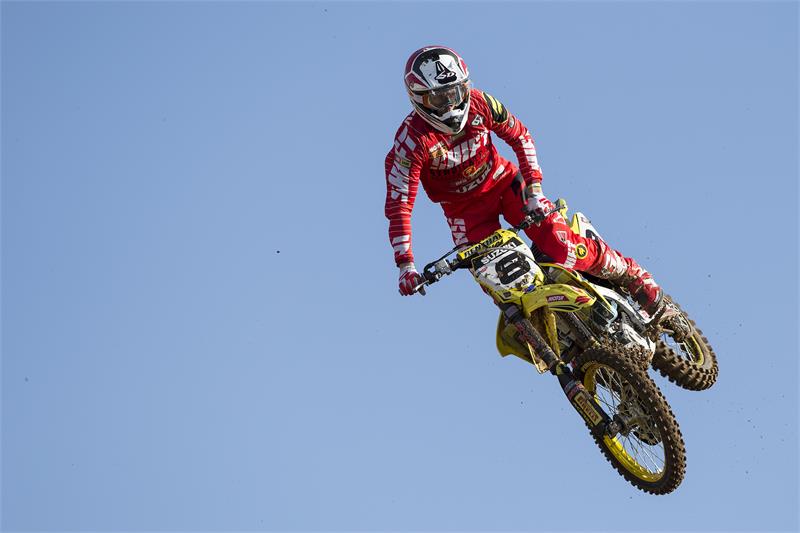 Team Suzuki will head to Argentina without Townley who is still suffering from a virus.
By Hayden Gregory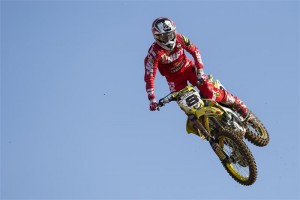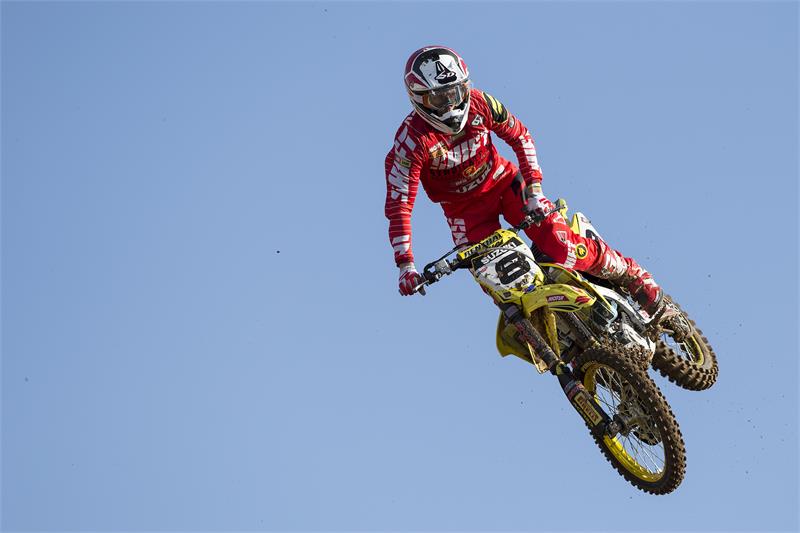 Ben Townley was noticeably affected by sickness last round and little improvement has since been made. The Suzuki rider is physically weak and unable to ride forcing him to stay home for the next two flyaway rounds. It was an important decision made by both Townley and the Suzuki team with an emphasis placed on Ben's health.
"Ben was sick before Valkenswaard and since then has still been very tired and is sleeping a lot," commented General Manager Stefan Everts. "We made some blood tests and checks and all seemed OK but he is still so lethargic and very drained. Ben headed home and we made a late decision that it is important for him to get healthy and fit so he will sit out these two flyaways." 
The team had already sent Townley's factory RM-Z450 by freight to Argentina from Valkenswaard but will not elect a substitute rider for the event. Kevin Strijobs will be the sole MX1 Suzuki rider and will be looking to climb the overall championship standings after placing eighth place following three rounds.
"We've done some riding with the same bike we raced at Valkenswaard as the other bikes were crated and sent to Argentina, so we've done quite a few laps and I'm happy," #'22' said. "I think we are due some more tests after Mexico but it depends on what we have coming through."
"I saw the GP in Argentina on the TV last year and I've also watched a few videos this week," he goes on. "The track looks good; almost sandy but without the big bumps and possibly quite hard ground underneath. I'm looking forward to trying it and to see what we can do."
In the MX2 ranks Jeremy Seewer will return to the track where he recorded his first ever Grand Prix podium finish.
"Yeah, it is a good track for me and I have some great memories from there," he said.
"Everything about the Grand Prix is cool; the organisation, the people, the area. It has a special atmosphere. The track is also a little unique. It is fast and wide but also has this dirt that you cannot really find in Europe. That volcanic texture is not really sand but it isn't hard-pack either. I think everyone liked it last year and despite the feeling of high speed and some nice, big jumps, the track wasn't dangerous." 
Seewer currently sits in third place overall behind Jeffrey Herlings and Pauls Jonass.