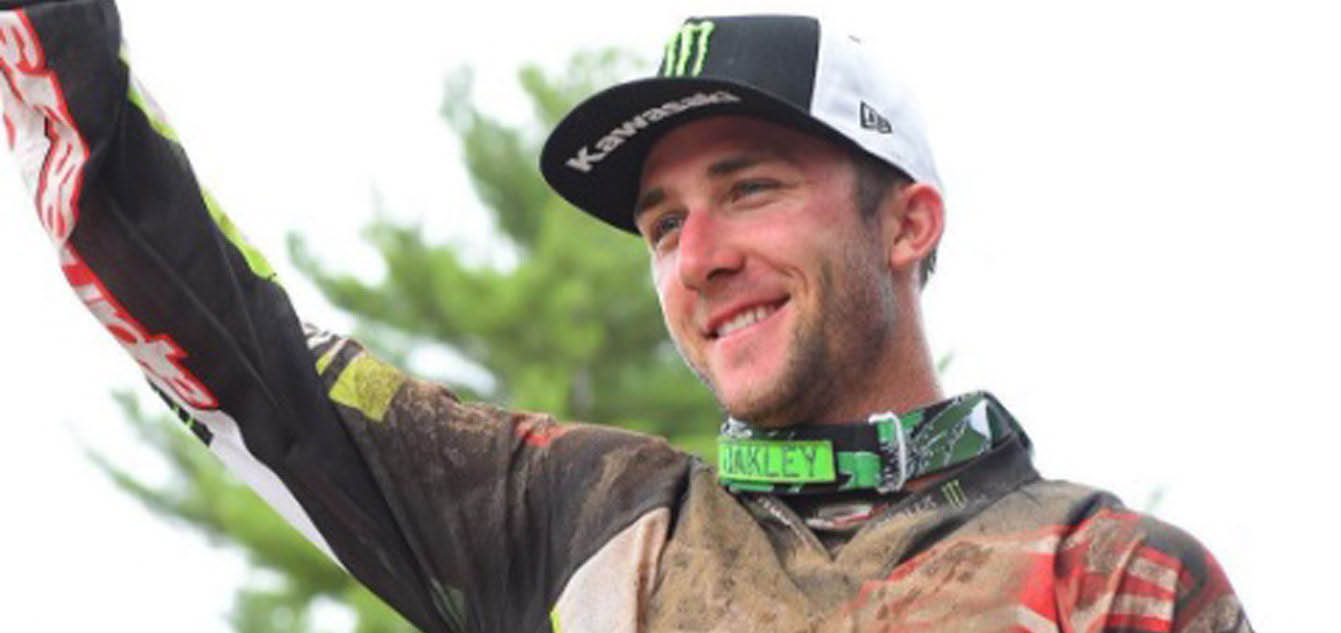 Eli Tomac swept both motos, upstaging championship leader Ken Roczen.
By Hayden Gregory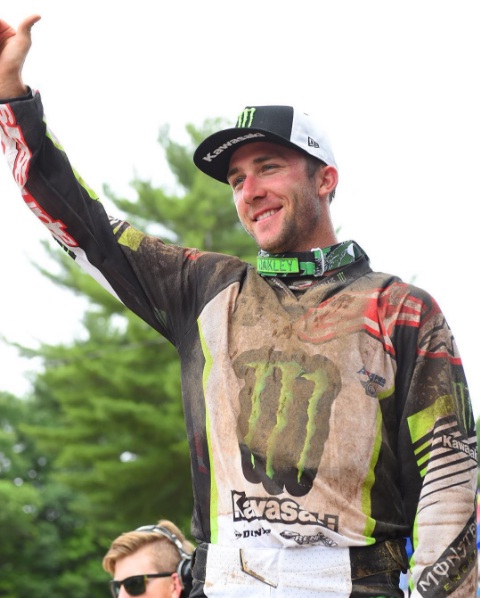 As the 450 riders lined up for round eight of the 2016 Lucas Oil Pro Motocross Championship, many people predicted another Roczen whitewash. As gates dropped GEICO Honda's Justin Bogle claimed his third consecutive holeshot ahead of Marvin Musquin and Christophe Pourcel.
By lap two Roczen had already made his way into second place and began to mount pressure on Bogle out front. The Honda rider proved resilient however holding off challenge after challenge as Eli Tomac also joined the party.
A few laps later and Bogle finally gave way as both Roczen and Tomac set off on a leading battle. In an amazing sight, Tomac soon made his move on Roczen before clocking off race fast laps. The Kawasaki rider checked out on Roczen and the rest of the field to claim his first moto win of the season by more than 24 seconds. Roczen held on to second place with Musquin, Bogle and Pourcel rounding out the top five.
In moto two, Bogle sensationally scored his fourth consecutive holeshot with Roczen and Pourcel in tow. While battling for the lead Bogle and Pourcel came together allowing Roczen to move into the lead with Tomac once again charging closely behind.
The pair set out on a race to the finish swapping positions a number of times. Just when one rider looked to have an advantage the other would strike back, giving fans a great spectacle. At race end, Tomac would claim the chequered flag, scoring his first round victory of the season with a clean sweep.
"The track here at Southwick is unique with the sand and I am excited to have it back on the schedule," said Tomac. "I came into the day with a positive mindset, which I think was important. It's great to get a win, but we want to keep the momentum rolling into the remaining rounds."

Roczen scored second for the round with two runner up performances. It was the first time this season he failed to find the top of the box.
"We just weren't clicking today. I felt like my bike wasn't good enough for these conditions [in the sand] and on top of that Eli [Tomac] and the Kawasaki team absolutely crushed it today," said Roczen. "I tried to put up a fight in the second moto; try to get a win or at least hang with him [Tomac], and that's what I did so I'm happy with how we rebounded from the first [moto]. 2-2 is still a good result, so I'm not too bummed. I'm going to keep my head up and keep charging next week."
Justin Barcia also claimed a season high result in third after a 6-3 result.
Roczen continues to lead the 450 championship by 47 points to Tomac, Musquin sits in third.
450 Class Overall Results (Moto Finish)
1 Eli Tomac, Cortez, Colo., Kawasaki (1-1)
2 Ken Roczen, Germany, Suzuki (2-2)
3 Justin Barcia, Monroe, N.Y., Yamaha (6-3)
4 Marvin Musquin, France, KTM (3-7)
5 Weston Peick, Menifee, Calif., Yamaha (7-4)
6 Christophe Pourcel, France, Husqvarna (5-5)
7 Benny Bloss, Oak Grove, Mo., KTM (8-6)
8 Broc Tickle, Holly, Mich., Suzuki (10-8)
9 Justin Brayton, Fort Dodge, Iowa, KTM (9-9)
10 Andrew Short, Colorado Springs, Colo., KTM (11-11)
450 Class Championship Standings
1 Ken Roczen, Germany, Suzuki – 337
2 Eli Tomac, Cortez, Colo., Kawasaki – 290
3 Marvin Musquin, France, KTM – 201
4 Justin Barcia, Monroe, N.Y., Yamaha – 181
5 Broc Tickle, Holly, Mich., Suzuki – 171
6 Christophe Pourcel, France, Husqvarna – 168
7 Cole Seely, Newbury Park, Calif., Honda – 151
8 Justin Bogle, Cushing, Okla., Honda – 136
9 Ryan Dungey, Belle Plaine, Minn., KTM – 131
10 Justin Brayton Fort Dodge, Iowa, KTM – 120