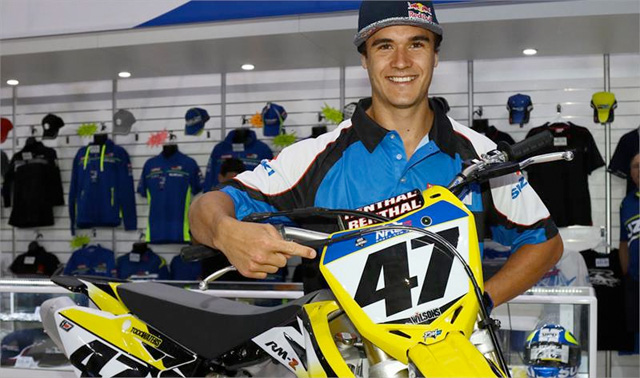 Suzuki's Todd Waters preparation for the MX Nationals is coming along very nicely across the ditch.
By Hayden Gregory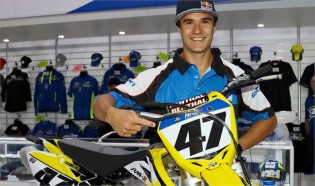 Currently competing in the NZ Motocross Championship, Todd Waters has moved into second place overall, sitting behind fellow countryman Dean Ferris. It has been a strong start to the year for the Suzuki rider after returning from a stint overseas racing the MXGP.
Last weekend the 25 year old recorded a 1-2-2 result to finish runner up by a single point to Ferris.
"I qualified fastest and felt good on the track. But I just couldn't nail down the starts," Waters said. "I won the first race and was all over Ferris in races two and three but just couldn't get past him or make it stick. My corner entry speed was faster than his, but I had to brake mid-corner to avoid hitting him and this meant I lost momentum again. It was pretty frustrating actually. 
"It's good that I'm up to second in the points but I feel that I should be up front. It's all good though because we're really only racing this series to get tuned-up for our own nationals back home."

With two rounds to go in the championship Waters sits just 14 points behind Ferris, no doubt a sign of the healthy competition set to come as the MX Nationals kick off on April 3rd.