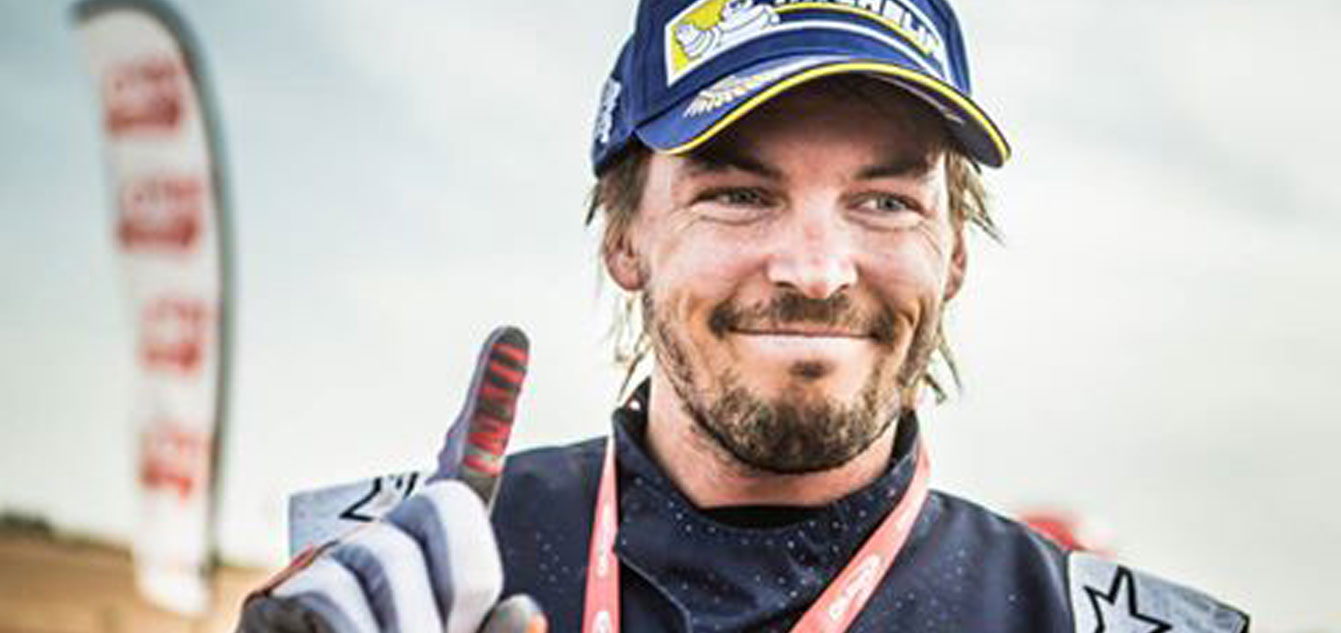 The Red Bull KTM rider has won the fifth and final stage to take out the final round of the 2016 FIM Cross Country Rallies World Championship.
By Hayden Gregory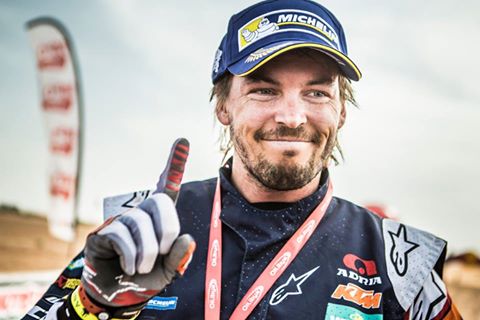 Price ended the five day rally with an overall lead of nearly eight minutes. It was a dominant display which also saw Chilean rider Pablo Quintanilla crowned 2016 World Champion after finishing the rally in third place. Price was awarded third in the championship standings, after missing the Sealine Rally all but ended his chances of contention.
"We always try to push for the wins in the stages and I had a big fight with Sam all week, so it was tough," Price explained. "Today he got lost around the 140 kilometre mark and lost some time there, but everything is good."
"Sam put up a good flight and he showed he's ready for the Dakar. Also a big congrats to Pablo (Quintanilla) for the championship. Now its time to move on and get ready for the big one in January."
Red Bull KTM's Sam Sunderland scored second place for the Morocco overall despite an eighth place finish in the final stage.
"It was a good race and I'm happy to arrive at the finish, especially after last year when I hurt my leg here. It was nice to be able to return and fight for the world championship all year," Sunderland said.
"Toby was riding really good, so it was always going to be tough. He was always going to catch time on me today, so I expected that. There was nothing too surprising or special today. I made a few navigation mistakes, which made things a bit tricky. But I'm happy. Obviously you want to win, but I have to look at all the things I had to overcome in the last year and I'm grateful to KTM and the team for sticking by me after missing the Dakar with my leg injury.
"Now I can repay them, and show them I'm still strong and I can still fight for the world title and for race wins." Sunderland said he felt he had improved a lot in his riding and in how he thought more about the process of the race. "That's a good sign. Everybody's doing well and we're working towards the Dakar. We'll keep going like this and we'll have a good Dakar," he added.
Australian rider Rod Faggotter finished in an impressive tenth place overall. It was his first rally as part of the Factory backed Yamaha Racing Team and a lot of positives can be taken away.
"It's been a long day for me but I'm happy I earned a place inside the top 10," Faggotter said, "I wasn't feeling that well since yesterday. I must have caught a kind of virus that made me feel sick. I had trouble sleeping at night and got seriously dehydrated today. I struggled to reach the finish line today but finally I made it.
"I'm really happy with the result. It's just been my first rally as part of the team and I've learned so much. The plan is to return home to Australia now and keep working hard for the upcoming Dakar. This rally has been a great taster of what's to come and I can't wait to get at it again on January," he concluded.
Toby Price will now shift his focus to the 2017 Dakar Rally where he will be looking to defend his 2016 title.
Provisional Results Stage 5 – OiLibya Morocco
1 Price Toby AUS KTM Factory Racing Team KTM 2:29'48
2 Quintanilla Pablo CHI Husqvarna Factory Rally Team Husqvarna +2'21
3 Rodrigues Helder POR Yamaha Motor Europe Yamaha +2'55
4 Walkner Matthias AUT KTM Factory Racing Team KTM +3'48
5 Pedrero Joan SPA Sherco TVS Rally Factory Sherco +6'19
6 Van Beveren Adrien FRA Yamaha Motor Europe Yamaha +6'43
7 Botturi Alessandro ITA Yamaha Motor Europe Yamaha +8'05
8 Sunderland Sam GBR Red Bull KTM Rally Factory Team KTM +8'51
9 Metge Adrien FRA Sherco TVS Rally Factory Sherco +9'10
10 Brabec Ricky USA Team HRC Honda +10'28
11 de Soultrait Xavier FRA Yamaha Racing Yamaha +11'21
12 Renet Pierre-Alexandre FRA Husqvarna Factory Rally Team Husqvarna +11'30
13 Ramírez Iván MEX KTM Orlen Rally Team KTM +13'29
14 Faggotter Rodney AUS Yamaha Racing Yamaha +14'41
15 Rodrigues Joaquim POR Hero Motorsports Team Rally Hero +18'47
Final Results OiLibya Morocco 2016
1 Price Toby AUS KTM Factory Racing Team KTM 13:06'35
2 Sunderland Sam GBR Red Bull KTM Rally Factory Team KTM +7'44
3 Quintanilla Pablo CHI Husqvarna Factory Rally Team Husqvarna +17'02
4 Rodrigues Helder POR Yamaha Motor Europe Yamaha +19'05
5 de Soultrait Xavier FRA Yamaha Racing Yamaha +33'04
6 Van Beveren Adrien FRA Yamaha Motor Europe Yamaha +33'59
7 Walkner Matthias AUT KTM Factory Racing Team KTM +34'01
8 Pedrero Joan SPA Sherco TVS Rally Factory Sherco +37'40
9 Renet Pierre-Alexandre FRA Husqvarna Factory Rally Team Husqvarna +49'06
10 Faggotter Rodney AUS Yamaha Racing Yamaha +1:13'17