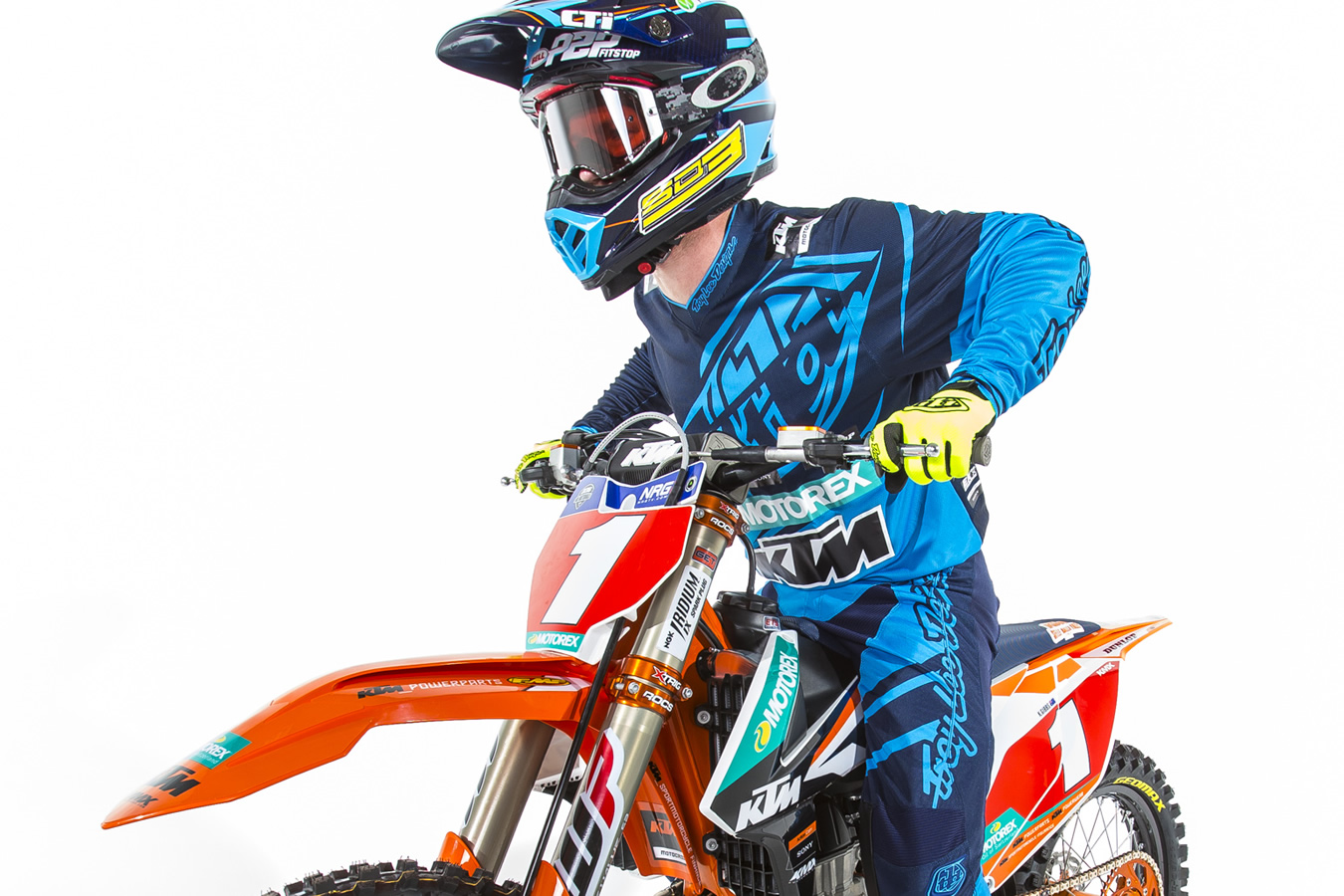 The KTM Motocross Racing Team has extended its partnership with global racing fuel brand ETS into season 2016.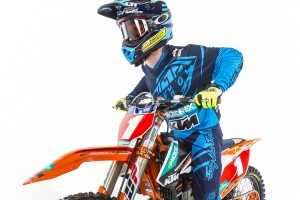 The French brand is no stranger to KTM, having won championships together with the likes of Antonio Cairoli, Ken Roczen and Ryan Dungey, as well as Australia's own Kirk Gibbs, who claimed the coveted MX Nationals crown with ETS fuel running through his factory KTM 450 SX-F in 2015.
Kirk Gibbs, Jesse Dobson and Caleb Ward all met or exceeded expectations at last weekend's MX Nationals opener at Horsham using ETS fuel, which the team regards as the cleanest, most consistent burning fuel it can lay its hands on
"We're over the moon to extend our partnership with ETS Fuels into 2016. ETS Fuels has had a lengthy partnership with KTM around the world and provides a number of different fuels for a range of different disciplines from motorcycles to racing cars," Kyle Blunden, KTM Motocross Racing Team Manager, said.
"We enjoy using ETS fuel purely from a purity perspective. We know what we're getting every time we open the drum – it will be the same fuel inside.
"Quite often you find with fuel from the bowser that you just can't get that consistency, so for that reason we are very excited to be able to prolong our relationship with ETS.
"There are only a number of fuels on the market that have been homologated by Motorcycling Australia for use in racing conditions, and for us it literally is about having a clean, consistent fuel that we can trust completely in our engines.
"When you're pushing engines to the limit you definitely need to be running racing fuels, and we definitely recommend ETS," Blunden concluded.