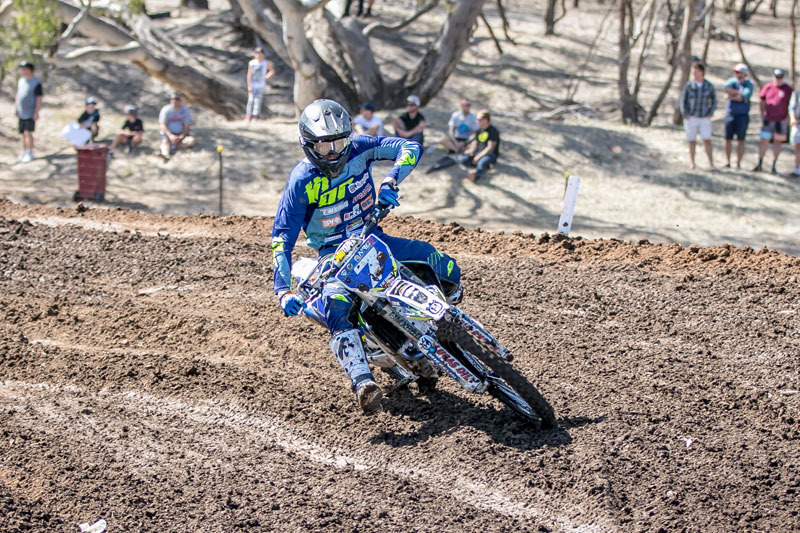 The Husqvarna rider enjoyed an undefeated opener to his MX Nationals campaign. 
By Hayden Gregory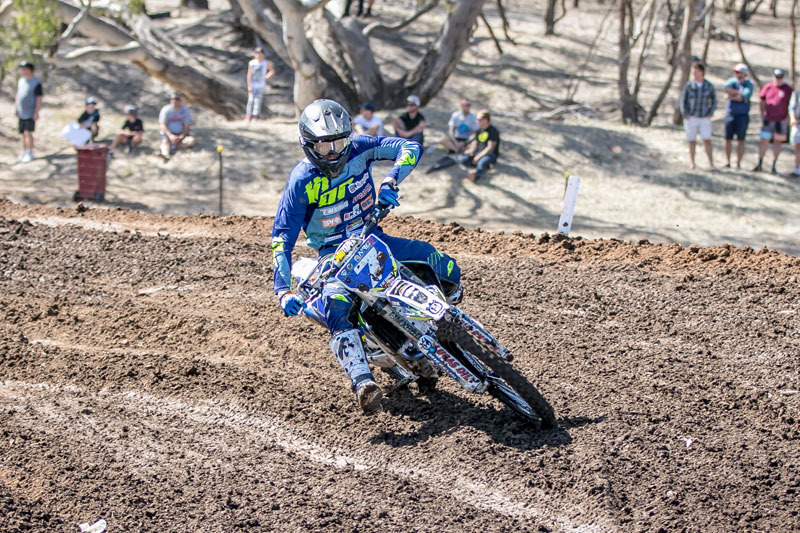 As gates dropped on the 2016 series it was anyone's guess as to which youngster would rise to the occasion. Connor Tierney started the best of all riders moving into early the race lead, before stamping his authority on the opening race.
Kaleb Barham was looking confident in second position while a number of other riders battled closely behind including Zak Small Cooper Pozniak and Billy Harth. Over the second half of the race positions remained similar with Tierney streaking ahead to claim first moto victory. Barham held onto second with Pozniak winning the battle for third.
The second moto got underway with a holeshot to Wade Kirkland before race one victor Tierney once again worked his way into the lead. Unchallenged, Tierney began to check out on the field with the attention once again shifting to the remaining podium positions.
Kirkland pieced together an impressive moto to finish second while Pozniak once again fought off a number of other riders to claim the final podium position.
A clean sweep ensures Tiereny sits atop the overall standings following round one with a very impressive display.
I'm pumped to be on the podium, you can't do much better than winning both motos," he said.
"The bike handled so well out there, and I really need to give a big shout out to Husqvarna and Ryan Marmont and his wife. They have all taken me under their wing and it's really paying off.
"I'm pumped to be going to round two at Appin as the championship leader, and I really couldn't be happier to get round one done and finish on the podium."
A pair of third placing would hand second overall to KTM's Pozniak while Kaleb Barham would score third (2-5).
The Motul MX Nationals will now begin preparations for round two of the championship, being held at Appin in New South Wales on April 17, 2016
Pirelli MXD round one results and championship standings:
1) Connor Tierney – 70 points
2) Cooper Pozniak – 60 points
3) Kaleb Barham – 58 points
4) Wade Kirkland – 57 points
5) Zak Small – 54 points
6) Justin Hart – 46 points
7) Tyler McCoy – 39 points
8) Lochie Latimer – 39 points
9) Jordan Hill – 38 points
10) Hugh McKay – 37 points