Josh Strang has finished second at the third round of the 2016 AMSOIL Grand National Cross Country Series.
By Hayden Gregory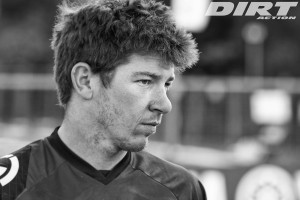 The race got underway with a holeshot to Charlie Mullins who quickly pulled away from the pack in a showing of confidence. Behind him the rest of the riders battled it out and a determined Kaliub Russell looked to be on the move forward. Russell moved from near back of the pack to second before challenging Mullins for the lead by the three mile marker.
Russell was able to make the pass on a fading Mullins which also allowed Josh Strang and Chris Bach to move ahead of the holeshot winner. The three battled it out with Bach using momentum to score the lead for nearly a lap before Russell clicked back into gear to check out on the chasing pair by a whole minute, claiming round victory on his way.
"It's awesome to get my first podium of the season," said Bach. "I had a decent start and was able to even lead a little bit of the race. I've been dealing with issues from my crash in Florida but I'm taking it race by race and we're finally back where we should be."

Aussie rider Josh Strang maintains the championship lead despite a second place finish and was somewhat disappointed with his performance.
"I'm not happy with a second place after getting the first two wins," said Strang. "I struggled in the first half of the race and when I finally put it all together I was too far back. I'll take it for this round, but my plan is to be back in the middle of the box at Big Buck."
Fellow Australian rider Dan Milner finished in fifth place, keeping him at third in the overall championship standings.
The 2016 AMSOIL Grand National Cross Country Series resumes April 16 and 17 with the VP Racing Fuels Big Buck GNCC in Union, South Carolina.
MF Steele Creek GNCC – Morganton, North Carolina – Round 3 of 13
XC1 Pro Event Results:
1 Kailub Russell (KTM)
2 Josh Strang (HSQ)
3 Chris Bach (HON)
4 Ryan Sipes (HSQ)
5 Daniel Milner (YAM)
6 Jordan Ashburn (KTM)
7 Grant Baylor (YAM)
8 Cory Buttrick (KTM)
9 Steward Baylor Jr. (KTM)
10 Ricky Russell (SUZ)
Overall National Championship Standings:
1 Josh Strang (85)
2 Kailub Russell (76)
3 Daniel Milner (51)
4 Trevor Bollinger (49)
5 Ryan Sipes (48)
6 Chris Bach (46)
7 Steward Baylor Jr. (37)
8 Grant Baylor (35)
9 Craig Delong (26)
10 Jesse Groemm (25)