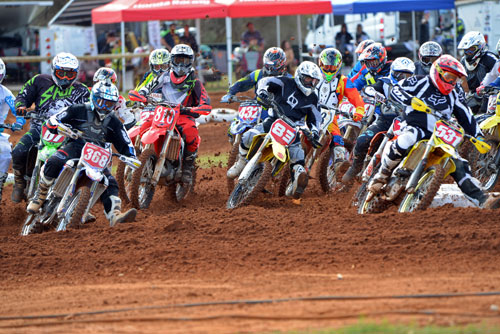 New look panel created for 2016
Press Release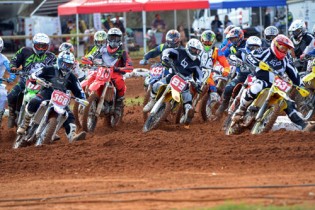 In 2016, South Australian Motocross (MX) will see some changes starting with the creation of the new SA MX Sports Management Panel. All Motorcycling disciplines within the state are managed by an individual sports manager but with no-one stepping up to take the role on individually, a group approached the board of Motorcycling South Australia for approval to create a MX Management group to share the role of Sports Manager to assist in the growth and direction of the MX discipline.
In late 2015 a call for nominations was sent out for members to join this group. Originally only 5 nominations were received, and the Management panel elected the following:
Shane Metcalfe – Chairperson (Motocross Riders Association – Gillman)
Tania Corbett – Secretary (Motocross Riders Association – Gillman)
Jeremy Bennett (South Coast Motocross Club – Murray Bridge)
Mark Maule (Pt Augusta MCC – Pt Augusta)
Mick Breed (Pt Pirie MCC – Pt Pirie)
Nominations for the remaining positions will be released in the near future.
Nominees must be a member of a Motorcycling SA affiliated club to represent on this panel.
The panel in conjunction with Motorcycling SA are thrilled to be involved in the new direction of MX in South Australia, with new eyes and ideas overseeing the development of the sport, it's sure to make a positive impact.
Chairman Shane Metcalfe comments "I am very excited to be a part of this Management Panel, I hope to be able to put in some of my experience from racing in the sport to being able to boost how it runs and operates. It is going to be a challenge but I feel with the group of people on this panel we can make some good changes and hopefully build the profile of the MX community up to a new level moving forward."
With the 2016 South Australian Motocross Championship dates and venues set for the coming season, work has already commenced in the background to ensure the series is the best it's been in recent times.
Motorcycling SA are pleased to confirm the SA MX State Championships will be decided over 4 round series in 2016, incorporating the Junior categories on the Saturday and the Seniors on Sunday.
The 2016 series rounds are:
Round 1 – Gillman – May 14/15 – Motocross Riders Association (MRA)
Round 2 – Renmark – June 4-5 – Riverland JMCC
Round 3 – Port Augusta – July 23/24 –Port Augusta MCC
Round 4 – Murry Bridge – August 13/14 – South Coast MXC
With the series finishing up earlier this year it will enable our juniors to prepare for the Australian Junior National Championship which will be held at the Riverland JMCC in late September.
There is already some positive things being finalised and some announcements will be coming soon, so stay up to date by visiting www.motorcyclingsa.org.au or follow us on Facebook or Twitter.