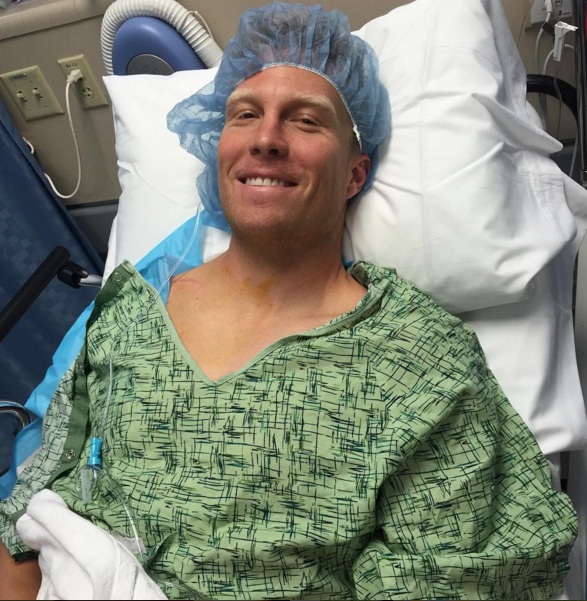 KTM's Andrew Short has injured his shoulder in a practice crash resulting in the need for surgery.
By Hayden Gregory
Short's wife broke the news on her private instagram account sharing a picture of Andrew in hospital with the following caption.
"29 took a digger on Monday and banged up his shoulder. We flew up to San Jose last night and will be fixed up shortly by Dr. Ting! This is not quite the way he wanted to start his last year racing."
At this stage it is still uncertain whether Short will make the starting line for Anaheim 1. The post has also told us that the rumour mill was correct in that 2016 will be the BTOSports.com KTM rider's last on the bike.
Earlier today Short reposted his wife's image post surgery with the caption "This is not how I envisaged starting my last year racing. Thankful Dr. Ting and his staff were able to fix me up. Not quite sure how long I'll be out. I'm looking forward to getting back on the gate soon!"
We wish Andrew a speedy recovery and a successful final year of racing.