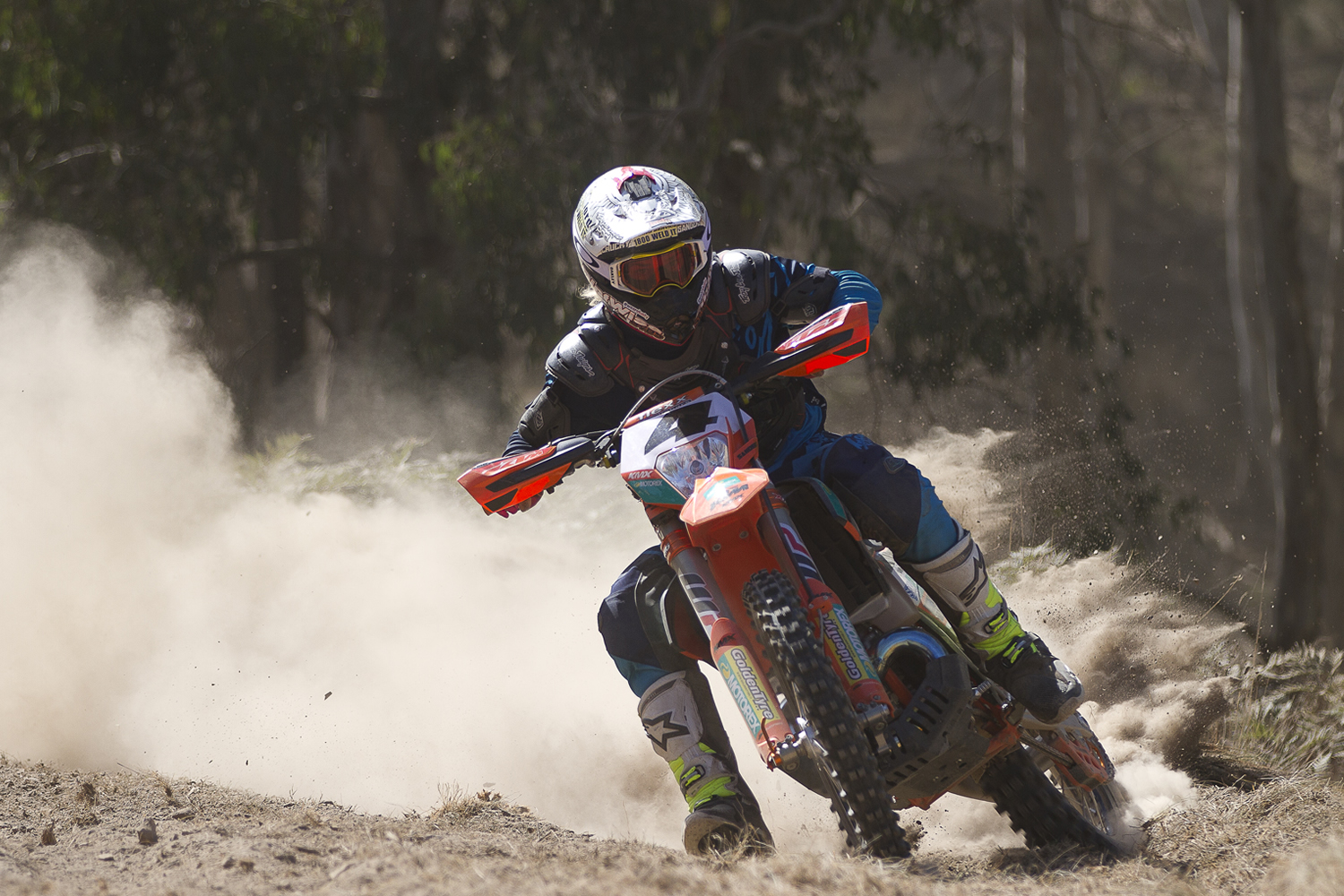 Daniel "Chucky" Sanders has dominated rounds three and four of the AORC at Portland.
By Hayden Gregory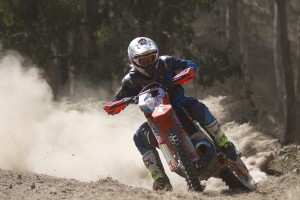 The KTM rider scored a perfect score on both days of competition to extend his lead in both the E3 and outright categories. On Saturday Sanders won by 34 seconds ahead of Chris Hollis and Josh Green before really stepping into gear on the Sunday clocking up more than a minute lead time to Glenn Kearney and Green.
"I'm really, really happy with the weekend," Sanders commented. "I've really stepped up the training program and kept chipping away and come into this round pretty confident. I was really looking forward to some tight stuff, and apart from one little crash it all went really well, I'm feeling awesome on the bike.
"I've got a good diet and a good program in the gym and I'm feeling really strong on the KTM300EXC and loving it. So we have one weekend off now and then off to South Oz. Obviously I want to go in there and win it but if we can finish top three there I'll be pretty happy."
KTM Enduro Racing Team Manager Ben Grabham is extremely pleased with Chucky's start to the season.
"Chucky proved he was again the man to beat when he won the first lap by 15-20 seconds and looked pretty comfortable," Grabham said.
"He won the day by half a minute and then came out storming again today; I don't think he looked close to being beaten all day. We're definitely seeing a lot of good stuff out of him at the moment and four on the trot is fantastic.