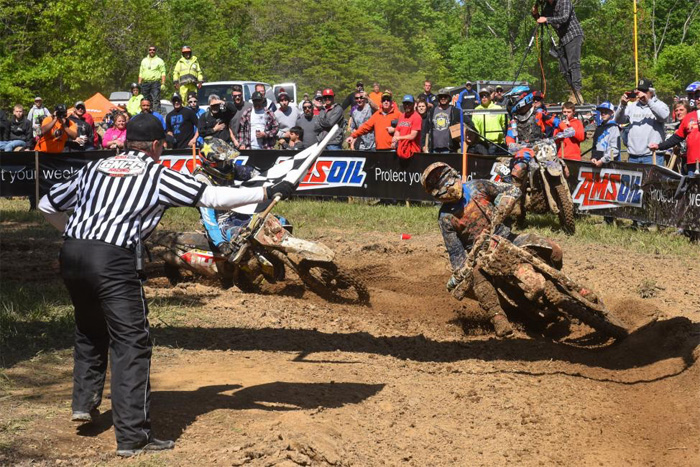 Kailub Russell won the fifth instalment of the race in the dying stages.
By Hayden Gregory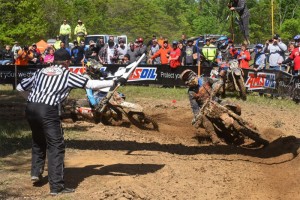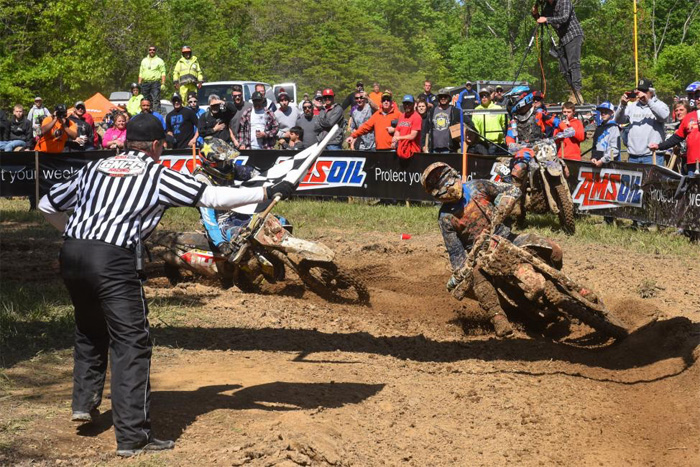 The 2016 AMSOIL Grand National Cross Country Series headed to Indiana and fans were treated to one of the closer races in recent memory.
Australia's Daniel Milner made the best start of all riders securing the $250 All Balls Racing XC1 Holeshot Award before Thad Duvall and Chris Bach moved into the race lead.
As riders circled for lap two Russell and Josh Strang looked confident working their way to the front. The pair joined Duvall as Bach dropped off and the leading trio would change positions a number of times over the next few minutes.
With one lap to race Duvall made a crucial mistake leaving Stang and Russell to fight it out. And fight it out they did, banging bars right up until the final turn when Russell made the decisive move taking the overall victory by just one thousandth of a second.
"I don't feel like I was the fastest guy out there today," said Russell. "I just had a bunch of little tip-overs. It was almost easier to be behind than lead today, because of all the bad lines and lappers.
"We all had a good battle and it seemed like every mile we just kept changing out the lead. After we came back through the starting area I knew there wasn't many places to pass from there. Josh got protective and was riding the inside lines and I was able to make a hairball pass on him and stick it out for the overall."
"Kailub and I started going a little faster on the last lap," said Strang. "We went back and forth a few times and he got me right before the end and I just couldn't get back around. It's unfortunate, but it was still a good race overall." 
The win extended Russell's overall championship lead to 24 points over second placed Strang. Fellow Australian Daniel Milner finished sixth in Indiana and sits fifth place in the championship.
XC1 Pro Event Results:
Kailub Russell (KTM)
Josh Strang (HSQ)
Thad Duvall (HSQ)
Jordan Ashburn (KTM)
Chris Bach (HON)
Daniel Milner (YAM)
Ricky Russell (SUZ)
Cory Buttrick (KTM)
Philippe Chaine (KTM)
Chris Douglas (SUZ)
Overall National Championship Standings:
Kailub Russell (166)
Josh Strang (142)
Chris Bach (105)
Jordan Ashburn (84)
Daniel Milner (80)
Trevor Bollinger (77)
Ryan Sipes (66)
Craig Delong (65)
Steward Baylor Jr. (62)
Thad Duvall (53)