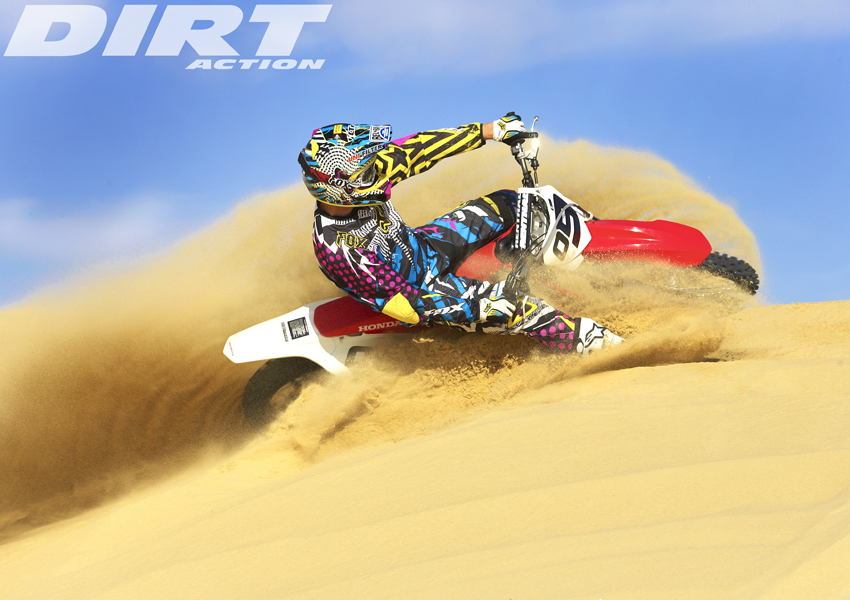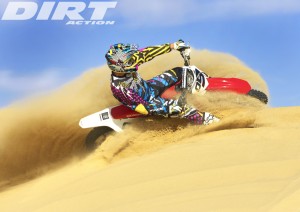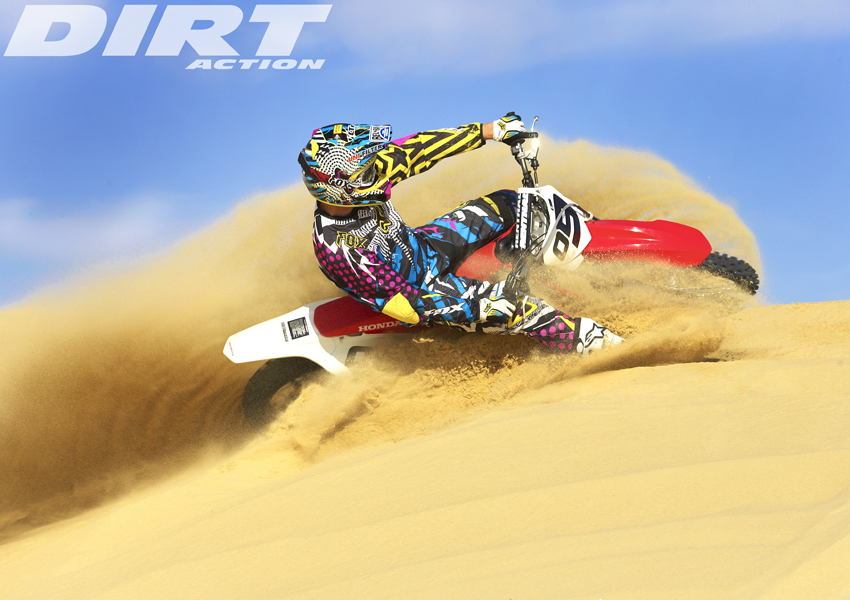 This time of year is always pretty exciting in the dirtbike world as the new models are rolled out and, as a test rider for a magazine, it's pretty cool to be one of the first to throw a leg over the latest and greatest bikes on offer.
In a bid to promote their bikes and snare a little more print or internet space, over the years manufacturers have often laid on some impressive days for the media and all I can say is I'm a huge fan of the junket, although it doesn't change what I write. So, here are a few of the more interesting junkets from my time testing dirtbikes.
Crashing isn't cool
As a tester, when you attend one of these things, you're expected to be able to ride at a certain level and also not cartwheel the new bikes beyond recognition. For the most part, this is an unwritten law that everyone understands but, unfortunately, it doesn't always turn out that way. I attended a launch in Sydney back in 2004 where a manufacturer was releasing its brand-new 250cc four-stroke machine. We sat through all the new info on the bike and were then unleashed. For one rider, he was really off the leash. After a few laps to warm the bike up and learn the track, he came up to a jump section and tried to work his way through it It then got real ugly, real quick. He leapt in and made the first two-and-a-half jumps.
Unfortunately, he was trying to triple and the wild ride began. He was flung from the bike and it proceeded to go end for end down the track, bouncing from handlebars to rear guard on more than one occasion before throwing in a twist, bringing the exhaust into play. That quickly folded on the next flip and, when the bike finally came to a standstill, it was 20 metres down the track from where our hero came to rest.
Then the walk of shame began. He dusted himself off and went to retrieve his mechanical bronco. He looked to his right to see that it had happened directly in front of the suit wearers and company execs who were still coming to terms with seeing their latest pride and joy flying to pieces as it end-for-ended down the track.
Needless to say, we were down a test bike for the day and the test rider learnt a valuable lesson. If you're going to have a high-speed get-off on a bike you're testing, do it on the backside of the track where no one can see you.
Wreck it Ralph
When Honda released its 2002 model CRF450R, it air-freighted two bikes in for the media to ride for the Australian launch. It was conducted the day after a Thumper Nats round in New South Wales, which meant the track wasn't the nice green paddock it had been the morning before — it was a rut fest of bumps and lumps that take a lot to get used to when turning up to an already rough track. With the two bikes there were only four air filters and not much else, so little things like levers were non-existent for the brand-new machine. That meant the unwritten rule of "don't crash" carried extra weight at this test as there were no parts to replace anything that was damaged.
One rider rocked up, waited his turn for a ride and then leapt on board with the enthusiasm of a four-year-old at a Wiggles concert. He took off into a minefield of a track that instantly had him fighting for control, legs and arms waving like a drowning man.
He completed the first lap, mostly on the rev limiter, with about 200 metres of track marking tape jammed in the rear wheel and hay bales wrapped around the footpegs. The Honda guys weren't amused as he was warned about the lack of parts and respecting the new bike. Lap two and it was wall-to-wall side plates and frame rails as old mate continue to swap and panic-rev his way around.
By lap three, the Honda guys had had enough and waved him in. He was told to get off the bike, that his ride for the day was over and he should leave. Strangely enough, his report came out and he loved the bike, had a great day and said he pounded countless laps, exploring every inch of the track and the bike's performance.