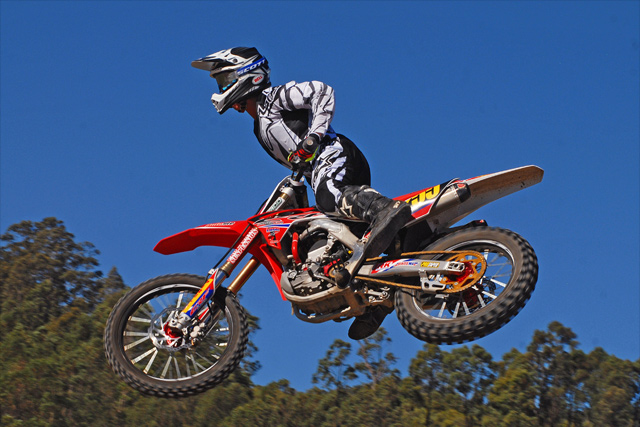 In a solid display of support for the Supercross stars of tomorrow, the promoter of the two Queensland rounds of the 2015 Australian Supercross Championship has announced a massive cut in the event entry fee for Junior Lites and Mini Lites riders.
Press: 28/9/2015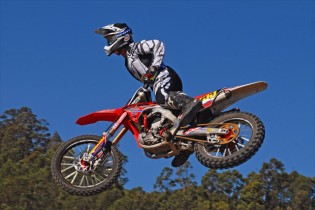 Scott Bannan, promoter of the national Championship's second round at Jimboomba on October 17 and fourth round at Coolum on November 21, has slashed the event entry fee for Junior Lites and Mini Lites riders to just $50 per round – and that $50 will cover the direct cost of the rider's medical levy.
"We have been incredibly lucky with our rounds of the Championship to have some terrific sponsors come onboard, including the Logan City Council as a major sponsor of the Jimboomba round, and Aussie Bike Loans as a sponsor of both events, which means we're in a great position to be able to give something back to the riders," Bannan explains.
"And who better to offer some support to than the youngest riders, who are the future of the sport.
"Our venue at Jimboomba X Stadium is a permanent one, so as a promoter our overheads are lower, which is another reason why we can make this offer to the Junior Lites and Mini Lites riders."
From the outset of planning for this year's Australian Supercross Championship, both the series co-ordinator, Motorcycling Australia, and the various event promoters, have worked hard to get Juniors back into Supercross at a national level.
Mid last week a media day was held at the newly constructed Jimboomba X Stadium circuit, and the USA-style track received the thumbs-up from leading senior Pro racers and Junior riders alike.
"We had some of the young guns on their 85s riding the new track on Wednesday and they absolutely nailed it," says Bannan.
"We've made a few changes to the track, so it will flow even better for the Pros and Juniors alike.
"Having the kids on the track and taking part in the event is so important, because these kids are the future of the sport of Supercross. We really want these young guys racing.
"We're rapt to be able to give these guys a cheaper entry fee, and once again we have to thank the support of the great sponsors of Supercross who have helped to make this possible."
20 places are available in each of the Junior Lites and Mini Lites classes at each event, and Bannan advises that riders who have already entered will receive a refund of the portion of their entry fee over $50.
Finally, Bannan also hinted that the top three placegetters in each class at each event may also be in line for special bonus awards on the night.
Schedule: 
2015 Australian Supercross Championship:
Round 1: October 10, Bathurst, NSW
Round 2: October 17, Jimboomba, Queensland
Round 3: October 31, Adelaide Showground, Wayville, South Australia
Round 4: November 21, Sunshine Coast, Queensland
Round 5: November 28, Allphones Arena, Homebush, NSW
Round 6: December 5, Knights Stadium, Sunshine, Victoria