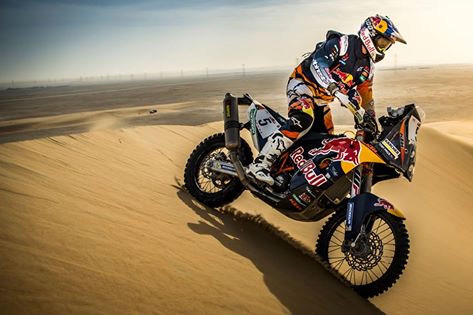 The Red Bull KTM rider has made the difficult decision to pull out of the race in Qatar.
By Hayden Gregory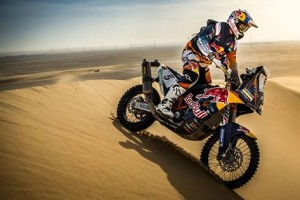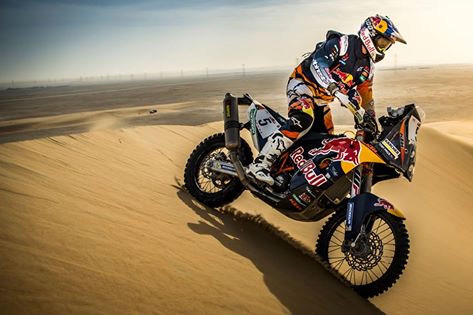 After finishing the second stage in lead position Price has been forced to withdraw from the rally succumbing to a slipped disc in his back. While not ideal, Price is hoping the decision will benefit him long term given adequate rest and recovery.
"It's never the best to pull out of races half way around the world when the team puts in so much effort, time and money," Price says.
"But pulling out of today's race and event is hopefully going to be a smarter option for long term. The team I have are the best and told me its not worth it and shows they put safety first (2nd time I've had to stop a race). Blows me away that everything they do, they are still on my side and say call it quits in bad times. Can't thank them enough for this cause otherwise I would of been pulling a helmet on and possibly making this worse. I wanna be here for a long time, not a short time. A Slipped disc is not fun."
In wake of Price's absence teammate Sam Sunderland has taken a joint lead with Pablo Quintanilla with the pair closely followed by Juan Carlos Salvatierra.
Overall Results Sealine Cross-Country Rally 2016 (Standings after 3 of 5 stages)
Sam Sunderland (GBR), KTM
2. Pablo Quintanilla (CHI), HQVA +0.00
3. Juan Carlos Salvatierra (BOL), KTM +20.58 min
4. Helder Rodrigues (POR), Yamaha +23.29 min
5. Pierre Alexander Renet (FRA), HQVA +31.40.00