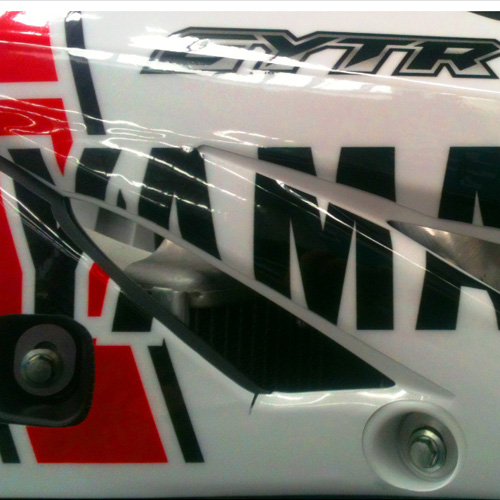 Yamaha Motors Australia celebrates its 30th anniversary in 2013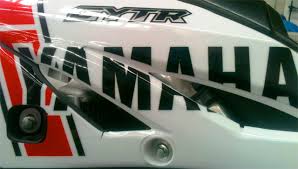 Break out the fork gators and boot savers as Yamaha Racing unveils a special one off race livery for round five of the MX Nationals at Conondale, Queensland on June 2.
To celebrate the 30th Anniversary of Yamaha Motor Australia, all three factory supported race teams will throw back to 1983 and break out the white, red and black look that signified Yamaha motocross models at the time.
CDR Yamaha, Serco Yamaha and the GYTR Yamaha teams will all run the special edition look on their bikes and some special retro gear to suit, with the historical Conondale circuit providing the perfect backdrop.
"Yamaha distribution in Australia all came under the YMA umbrella from 1983 and our motocross teams will take part in the celebration with a commemorative look at round five of the MX Nationals at Conondale," states Yamaha's Ray Howard.
"Since that time, Yamaha Australia has been deeply involved in the domestic motocross scene and produced plenty of champions and memories along the way. From motocross legends Stephen Gall and Craig Dack, who are both still heavily involved with Yamaha, to more recent champions in Jay Marmont and Josh Coppins, Yamaha Australia has a proud racing heritage."
30 years ago, CDR Yamaha owner, Craig Dack, was an up and coming racer competing on YZ125 and YZ250 and recalls the time fondly.
"1983 was a great time in Australian racing and even as we built the bikes for this occasion it bought back some special memories. We have really captured the look of the bikes and it's a great way to celebrate Yamaha Australia's 30th year. Even the current riders got a kick out of the look of the bikes and are excited to be a part of the occasion," Dack explains.
"It will be a special day for me to see motocross bikes in the same guise as I used to race 30 years ago circulate around Conondale with some of the great riders in the current generation like Billy and Lawson on board," he ends.
Media are invited to a special photo shoot of all six factory Yamaha riders race bikes on Saturday Afternoon at the Conondale Circuit between 2pm and 4pm. The bikes of Billy Mackenzie, Lawson Bopping, Luke Styke, Luke Clout, Jay Wilson and Joel Dinsdale will be available to shoot.
Stay tuned to each race teams Facebook page in the lead up to the event as they unveil special snippets of the unique retro round look.
CDR Yamaha: www.facebook.com/cdryamaha
Serco Yamaha: www.facebook.com/sercoyamaha
GYTR Yamaha: www.faceboook.com/GYTRYamaha