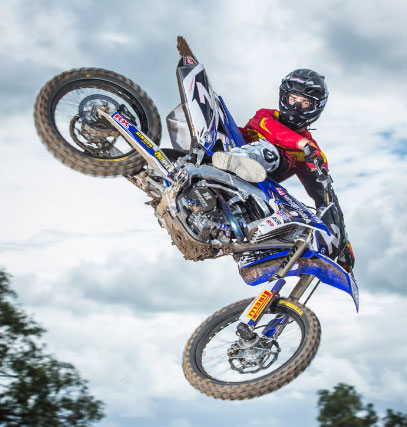 Luke Styke kicked off his 2013 MX Nationals campaign in perfect fashion with an impressive 1-1 finish at the opening round of the championship held at Raymond Terrace, NSW, over the weekend.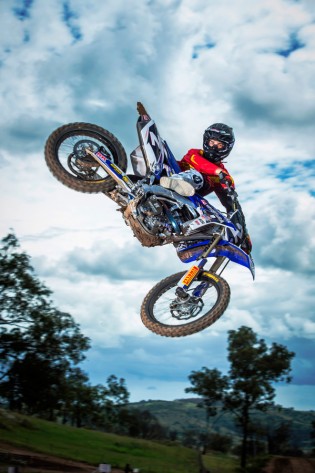 Representing the Factory Serco Yamaha squad in the MX2 (250cc) class, Luke Styke made his intentions clear early at the Barleigh Ranch circuit setting the fastest laps in qualifying.
With a top five start, Styke worked his way forward and just before the race hit the 15minute mark, Styke had taken control of the lead and was heading for the checkered flag. He maintained a comfortable gap over his rivals and finished the race with the win.
Moto two was much the same as Styke grabbed the lead and never let it go. The 1-1 start was a huge statement from Styke and just the start to the season he was looking for.
"I wanted to get off to a good start at the opening round and that's exactly what I did. I feel I rode well but I feel pretty flat now as I didn't sleep well last night and am dehydrated now."
"I worked really hard leading up to this race and maybe over done it a bit, so I will take a day or two off and ensure I'm back to 100% for round two at Murray Bridge in two weeks' time," Styke explains.
The start of the year for Serco Yamaha was all the more impressive when the second rider past the finish line in race one was team mate, Luke Clout. Clout charged through the field after a reasonable start and then kept Styke in check to take a well- earned second place.
A repeat performance was the goal for moto two but a bad start for Clout had him on the back foot and looking for a way forward. He worked tirelessly through the field and found himself in fifth with one lap remaining only to fall and lose valuable positions. He crossed the line in eighth place and rounded out the day in fourth overall.
"It was a reasonable start to the series, I guess," shrugs Clout. "That fall in moto two proved costly and it shows that I must stay focused all the way to the finish line."
"Top five is a good place to start, I just need to keep building on this start and get my Serco Yamaha up front when the opportunity comes."
Team owner Gavin Eales was pleased with his teams' performance and explains that it was a good reward for the hard work over the off season.
"Both guys worked hard since the end of last season and the team also put in plenty of hours on the race bikes so it was a real team effort today. Styke raced exceptionally well and is determined to make amends for last years' misfortune, while Clout showed he has the speed and fitness to run at the front."
Round two of the Monster MX Nationals heads for Murray Bridge in South Australia in two weeks' time. More information on the MX Nationals, www.mxnationals.com.au
To follow the Serco Yamaha team on Facebook: www.facebook.com/sercoyamaha or on Instagram: @sercoayamaha
Round 1 Results – MX2
Raymond Terrace

1st Luke Styke 70 – Serco Yamaha
2nd Josh Cachia 58 – Honda
3rd Kale Makeham 58 – KTM
4th Luke Clout 55 – Serco Yamaha
5th Kade Mosig 53 – Kawasaki
6th Brock Winston 52 – KTM
7th Matt Ryan 47 – Honda
8th Kayne Lamont 46 – KTM
9th Takeshi Katsuya 44 – Honda
10th Geran Stapleton 43 – Suzuki