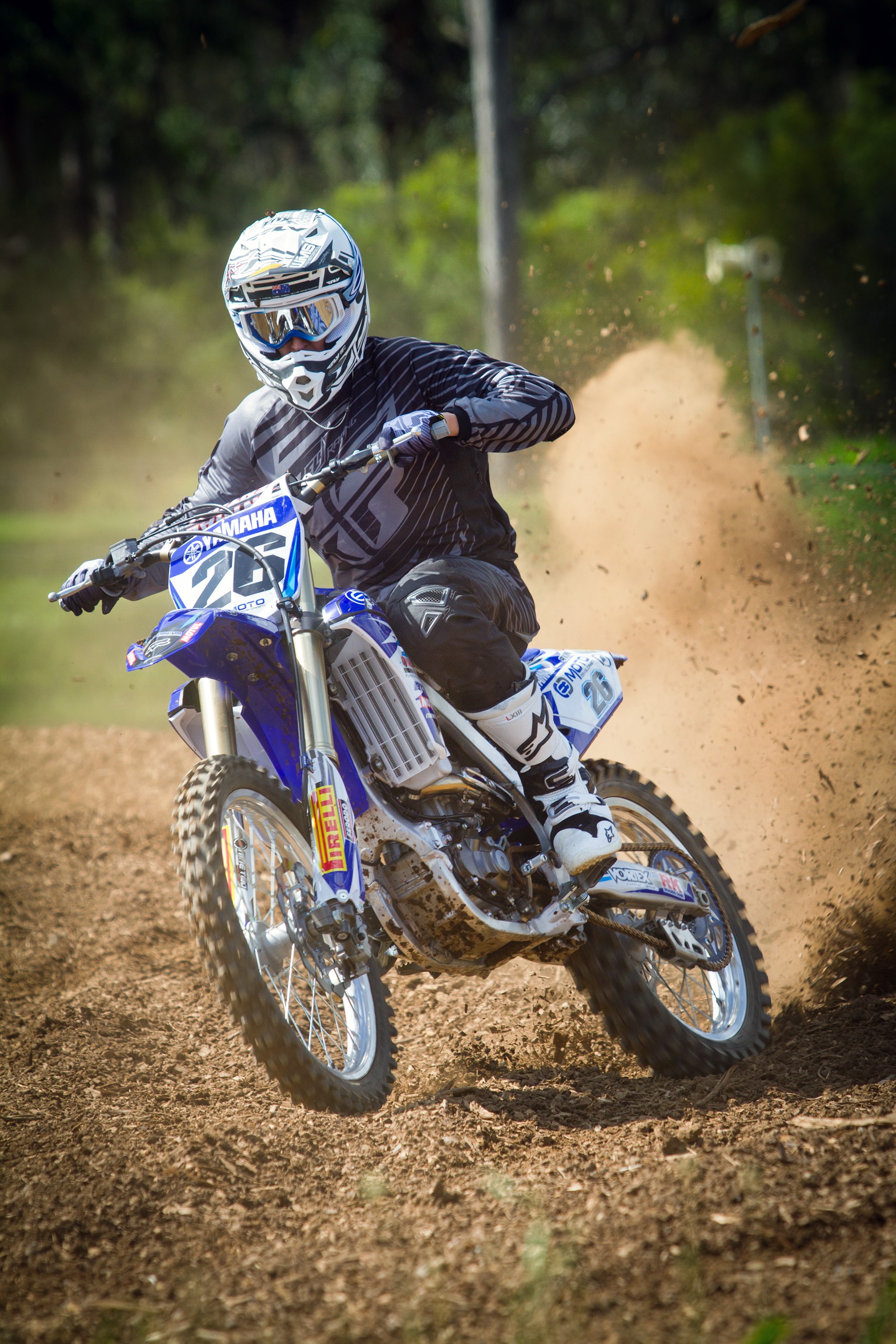 Motodevelopment is proud to announce another Yamaha Moto Master Class featuring Michael Byrne.

Moto Master Class is continuing its successful formula of pairing some of the greatest motocross racers with the country's most experienced coaches. The two-day course curriculum will focus on conquering the Appin circuit, including riding techniques, starting and even bike setup.
Michael Byrne will once again make the journey from the US where he mentors some of the fastest riders on the planet to help Aussie racers.
"I really enjoyed the Master Class courses last year and was hoping we could continue to put them together, so to be heading back and getting on the YZ450F again is great. I loved seeing the young riders improve during the courses and really hope we can see more of it again. It will be great to help kids that will be racing the Australian Junior Motocross Championships to get the Appin track dialled in," says Byrne.
Each rider will receive a commemorative Michael Byrne Master Class souvenir that they can have personally signed at the event. Plus each rider will receive an event pack with information on subjects covered at the course along with other goodies from Motodevelopment sponsors. There will also be some impressive prizes to be drawn at the event.
Your instructors include Michael Byrne, plus Yamaha Australian Institute of Motocross Level 2 coaches Chris Urquhart and Shane Booth.
This course is designed to benefit any racer of any level and will be specific to learning the Appin circuit.
WHAT THE COURSE WILL COVER
-Race starts
-Cornering
-Jumping
-How to improve your line selection
-How to improve your bike setup for the Appin Circuit
-Nutrition guide
-Hydration guide
-How to train to improve your results
-Q & A session with Michael Byrne
-How to best deal with multi day events
Course date:
Appin, NSW – Sat 19 and Sun 20 July 2014
Course cost:
$350 per rider
To enter visit www.motodevelopment.com.au