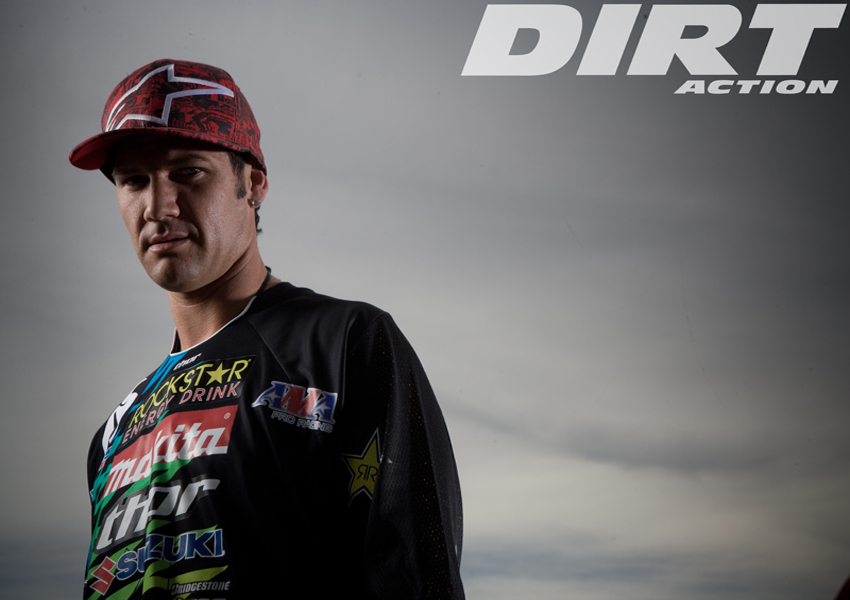 Press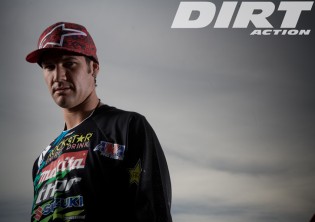 Reed, 33, who is a multi-time Australian Supercross Champion, has jetted home to Australia from his base in Florida to contest the AUS-X Open and strut his stuff in front of the legions of Australian fans who have followed his every move in a stellar career that has seen him conquer the world on his way to becoming one of the greatest riders the sport has ever seen.
"I'm ready to go and ready to race the AUS-X Open this weekend," enthuses Reed, who arrived back home earlier this week and headed straight to his hometown Kurri Kurri, near Newcastle, NSW, to catch up with family and friends.
"Seeing mum and dad and the in-laws back home was great; it's a shame my family aren't with me, but this is fast trip back home to go racing.
"We've been on a long break from racing back in the USA, so I'm ready to go and get on the track this weekend."
Always generous with his time to promote dirt bike racing, Reed, who remains so down-to-earth despite his superstar status in the sport, spent yesterday meeting the local CDR Yamaha race team he will ride with this weekend, during a visit to Yamaha Motor Australia's national headquarters in Sydney.
Reed, and local CDR Yamaha team riders Dan Reardon and Kade Mosig, met Yamaha staffers and signed autographs during the visit, which was hosted by CDR Yamaha team owner, Australian MX legend Craig Dack.
"It was great to catch up with Dacka and all the CDR Yamaha team and everyone at Yamaha," Reed explains, "as they were the last Australian team I raced with before heading overseas a long, long time ago."
Remarkably, Reed's quest for global dirt bike domination kicked off 14 years ago, when at 18 years of age – after he had already conquered the Australian race scene from the moment he graduated to the Senior ranks at 16 – he and his then girlfriend (now wife), Ellie, packed their gear bags and moved to Europe to contest the World 250cc Motocross Championship.
Reed promptly won a GP and finished runner-up in the World Championship in that 2001 season, a performance he celebrated with his local fans by flying home to contest the final round of the Australian Supercross Masters Championship at the very same stadium at Homebush where he will race the AUS-X Open this weekend.
And just for the record, Reed won that 2001 Homebush event – 14 years ago! – beating home American action sports hero Travis Pastrana and Melbourne's Cameron Taylor.
America came next and victory in the AMA 125cc Eastern Region Supercross Series in 2002 was just the start of the NSW Hunter Valley hero's star-studded run for 13 years straight in dirt bike racing's most hallowed of theatres.
Two FIM World Supercross Championships and an AMA Motocross Championship rank atop Reed's impressive resume, and while the USA has for over a decade now been his base (with Ellie and their three young children), Australia, and in particular the Hunter Valley, will always be 'home'.
And coming home to Australia to race, in front of family and friends, and his thousands upon thousands of fans, has always been one of Reed's priorities, to give back to the sport that has seen him enjoy so much success, and in the process inspire an entire generation of dirt bike enthusiasts.
For more than 15 years, kids around Australia, indeed around the world, have climbed aboard a mini bike for the first time and cried, 'I wanna be like Chad Reed!'
"Every kid in Australia who rides a dirt bike wants to be Chad Reed," explains current SX1 Australian Supercross Championship points leader Dan Reardon, who will see his childhood hero join him in the CDR Yamaha team pit at the AUS-X Open this weekend.
"I even wanted to be like Chad Reed when I was younger, so it's cool that I get the chance to race with him and spend some time with him off the track this weekend."
CDR Yamaha team owner Dack is also quick to acknowledge the huge impact Reed has had on the sport.
Dack was Reed's team boss in his final season racing in Australia (2000) before Reed headed to Europe, and was then manager of the Yamaha team Reed joined in his debut season in the USA in 2002, where he won his first AMA Supercross Series crown in the 125cc Eastern Region division.
"It's great to have Chad back home, even if it is for just one event," Dack enthuses.
"I've kept in contact with Chad regularly over the years since he left Australia, and we have always supported him any time he has returned home to race a Yamaha.
"It's going to be like old times having him under the truck awning and I'm sure he will roll out all the old jokes and we will have a lot of fun.
"Chad's a huge hero to so many fans and a great ambassador for the sport and I'm sure his appearance at the AUS-X Open this weekend will only inspire even more youngsters to get involved with the sport."
But while Reed has certainly inspired a generation of Australian dirt bike riders and racers, he remains the sole Aussie to have truly conquered the sport on a global scale – and stayed there for almost a decade and a half.
Countless Australian racers have endeavoured to follow in his wheel tracks, be it to Europe to race the MX GPs or the USA to tackle the AMA Supercross Series, and while some have enjoyed sporadic success, none have emulated Reed's stunning achievements.
Reigning two-time SX1 Australian Supercross Championship title-holder Matt Moss has had two cracks at America: once with a full-factory Suzuki 450cc ride in 2010 and then with a KTM-supported Lites ride in 2012.
As another youngster who was inspired by Reed, Mossy knows all too well the massive scope of Reed's achievements.
"Chad has done everything right, every step of the way," Moss explains.
"People don't realise just how much effort, and in particular money, it takes to get where he has. He left Australia, went straight to Europe and made a name overseas and made good money and then went straight to America and had one year in Lites and then went straight to the big-time. And he has been there at the top ever since. 
"Chad is one gifted guy, he's that one rider in a generation."
At 33 years of age, Reed shows little sign of slowing down and laughs about being tagged a 'Veteran' of the sport.
"Sure, most riders stop at around 27 or 28, but I'm not ready to give it up just yet," Reed smiled during a live television interview this morning on the Seven Network Sunrise program, which was conducted in the middle of the AUS-X Open race track inside Allphones Arena.
"I just love racing dirt bikes and have been very fortunate to enjoy the success I have had.
"It's a great sport and this weekend the AUS-X Open will be a great one for the fans."
With Reed ready to take on Reardon, Moss, Webb and the stacked field of SX1 Australian Supercross Championship contenders this weekend, in what will be the penultimate round of the national title, as well as take part in a special head-to-head shoot-out with Ricky Carmichael – with both riders rumoured to be riding two-stroke machines in this contest … ring-a-ding-ding! – the stage is set for a stunning weekend of Supercross action at Allphones Arena.
And with this weekend's AUS-X Open featuring an innovative track design that boasts the world's only tunnel section on a supercross circuit in 2015, a special '360Fly-by' lane and steel take-off jump ramps, fans are in for a feast of racing action, which will be staged alongside a world-class freestyle MX Best Trick contest to give spectators the ultimate combination of on-track and aerial thrills.