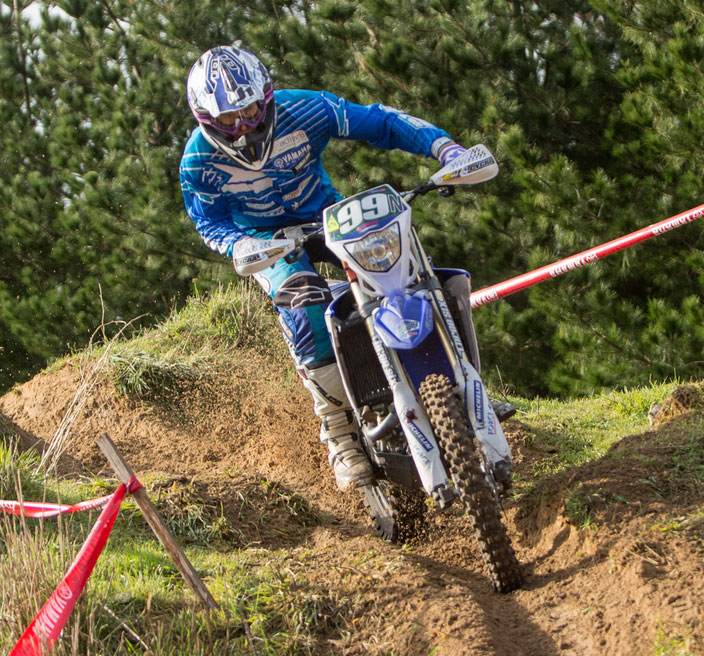 Active8 Yamaha's Josh Green battled through challenging conditions and picked himself up from some hard crashes at this weekend's round seven and eight of the Yamaha Australian Off-Road Championship (AORC).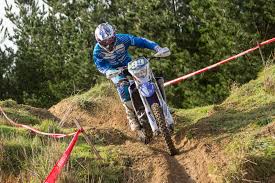 But Green, 22, from Soldier's Point (NSW), still managed to finish second in the hotly contested Championship E2 Class and fourth Outright yesterday and third in class and fifth Outright today at the event, held at Coonawarra, South Australia.
"I made too many mistakes and had a few crashes," Green said. "These mistakes cost me both days. But I will pick it up from here and learn.
"We've got some big races coming up now, and I'm confident I'll be back on my game.
"We go straight into the Hattah Desert Race this weekend and then we leave for the four day.
"I finished second Outright in Hattah last year and I just finished my first ever Finke in third Outright, so I'm hoping for a strong result at Hattah this year.
"The four day is being held at Harvey, Western Australia, and from what I've heard it's going to be fast and sandy, which will be awesome for me and the WR450F.
"I can't wait to ride it. My best four day result so far was second in class and sixth Outright in 2009 at Orange.
"Last year I was third in class and fifth Outright on the WR450F for the Active8 Yamaha team.
"I have improved a lot since then and my season is going well… this year, I'll be aiming for a win in my class and the Outright."
Green's teammate, Tom McCormack, also scored some solid results in class and in the Outright this weekend, finishing eighth Outright today and on the podium in the Championship E1 Class aboard his YZ250F.
Team manager and Championship E3 contender, AJ Roberts, landed just shy of his class podium, coming fourth today.
The next race on the calendar for the Active8 Yamaha Yamalube Racing Team will be the 2013 Hattah Desert Race, being held in Victoria on July 6th and 7th.
They will then head to Harvey, Western Australia, for the 2013 Harvey Fresh Australian 4-Day Enduro (A4DE) being held from July 17th to 20th. For more info, please visit: http://2013a4de.com.au
For full results from the Yamaha AORC, please visit www.mylaps.com
The Active8 Yamaha Yamalube Racing Team is proudly supported by: Active8 Electrical and Refrigeration, Yamaha, Yamalube, MotoBarn, GYTR, Force Accessories, Michelin, AXO, LKI clothing, Tallon, Safari tanks, Goodridge, Bazzaz, Protaper, Kustom MX Graphics, Just One Helmets, DID, Cycra Plastics, Etnies, KCTools, Race Tech, Eks Goggles, Falco boots, Three Six Motorsports , Uni Filter and Voss Signs.
Check out the team video: http://www.youtube.com/watch?v=s1e_9Xjzbjc
For more information on Yamaha please visit http://www.yamaha-motor.com.au/
2013 Yamaha AORC
Round eight
Top-10 Outright 
Daniel Milner  YAMAHA  
Glenn Kearney
Stefan Merriman  YAMAHA
Chris Hollis
Josh Green  YAMAHA
Jarrod Bewley
Geoff Braico
Tom McCormack  YAMAHA
Scott Keegan
Lachlan Stanford
Champ E1
Daniel Milner  YAMAHA
Glenn Kearney
Tom McCormack  YAMAHA
Champ E2
Stefan Merriman  YAMAHA
Chris Hollis
Josh Green  YAMAHA
Champ E3
Jarrod Bewley
Geoff Braico
Stefan Granquist  YAMAHA
AJ Roberts  YAMAHA
Champ Vet's
Kirk Hutton  YAMAHA
Damian Smith
Jason Pearce
Champ Women's
Jessica Gardiner
Emelie Karlsson  YAMAHA
Tayla Jones