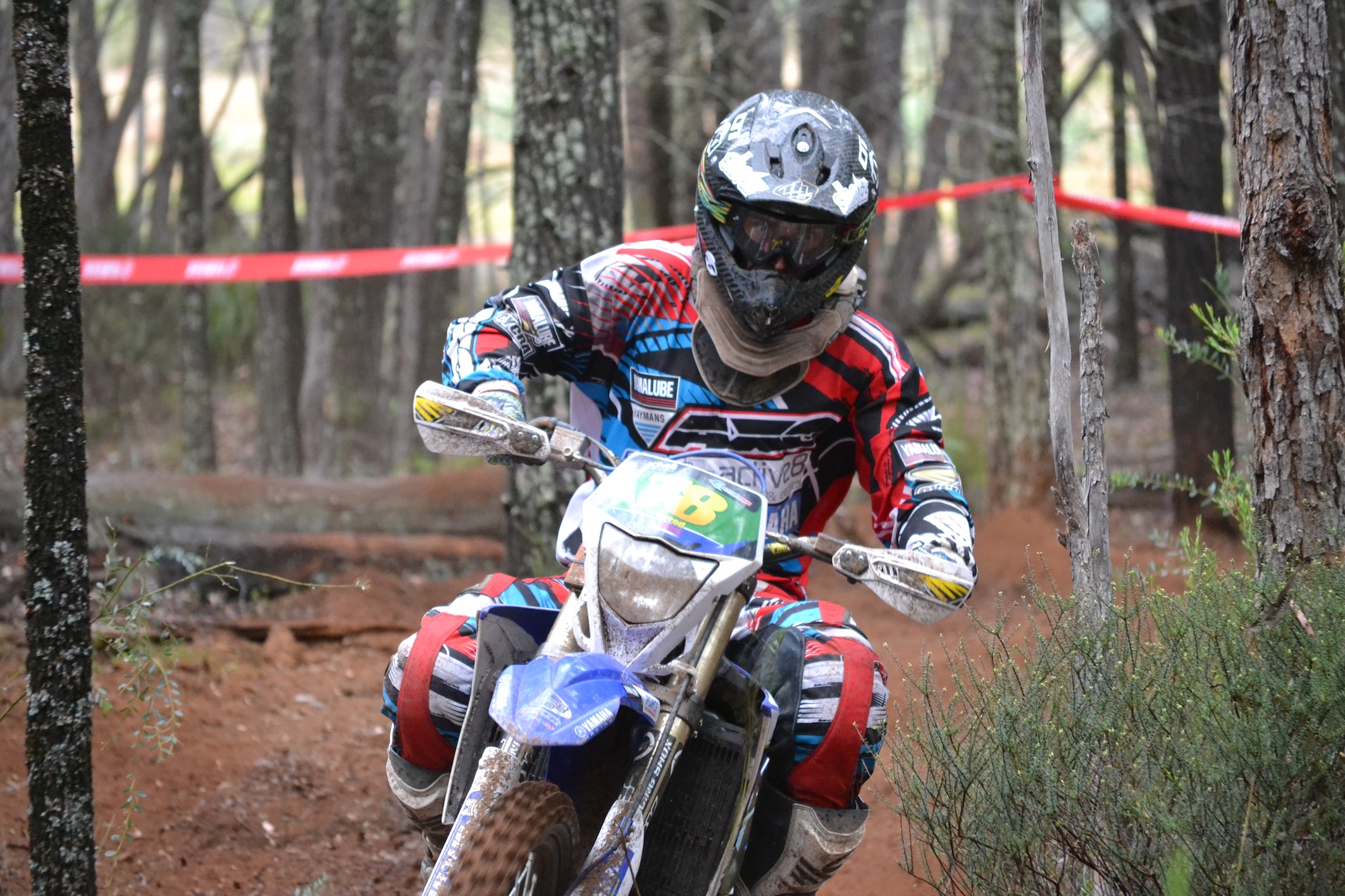 Active8 Yamaha Yamalube Racing team riders Josh Green and Jarrod Bewley both scored top class finishes at the fifth round of the Yamaha Australian Off-Road Championship (AORC), held yesterday at Coonabarabran (NSW).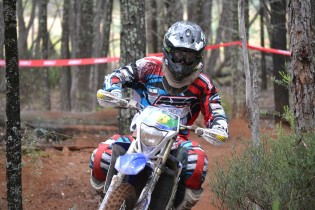 Green claimed third in Championship E1 at the race, which was the first of two Yamaha AORC rounds being held this weekend at the Gooana Motor Sports Park.
Conditions at the park are dusty and the course is reportedly tight, rutted and technical.
Green, 21, from New South Wales also landed a top-10 Outright placing yesterday aboard his YZ250F, finishing sixth.
Teammate Jarrod Bewley bagged a podium finish in his class; Championship E2.
Bewley, 24, from Oberon (NSW) was also in the top-10 aboard his all-new WR450F, coming seventh.

The Active8 Yamaha Yamalube Racing team is proudly supported by: Yamaha, Yamalube, Active8 Electrical and Refrigeration, Force Accessories, Michelin Tyres, GYTR, AXO MX Gear, Exks Goggles, Uni Filter, Bazzaz Injection Modules, MTX Helmets, Pro Taper Bars and Grips, Cycra Plastics, DID Chains, Talon Sprockets, Hayman's Electrical Suppliers, Kustom MX Graphics, KC Tools, Motion Pro, Safari Tanks, Loose Kid industries and Skull Candy.
Round six of the Yamaha AORC is being held today at the same venue.
For full results from this weekend, or for more information on the Yamaha AORC, please visit http://www.ma.org.au/index.php?id=1417
For more information on Yamaha, please visit http://www.yamaha-motor.com.au/
Yamaha AORC Round 5
(Results courtesy of Motorcycling Australia)
E1 
1st Daniel Milner       YAMAHA
2nd Ben Burrell
3rd Josh Green        YAMAHA               
E2 
1st Matt Phillips         YAMAHA
2nd Glenn Kearney
3rd Jarrod Bewley   YAMAHA
E3
1st Toby Price
2nd Stefan Merriman            YAMAHA
3rd Mitch Bowen
Outright Top 10
1st Toby Price
2nd Daniel Milner      YAMAHA
3rd Matt Phillips        YAMAHA
4th Glenn Kearney
5th Ben Burrell
6th Josh Green        YAMAHA
7th Jarrod Bewley   YAMAHA
8th Chris Hollis
9th Stefan MerrimanYAMAHA
10th Luka Bussa