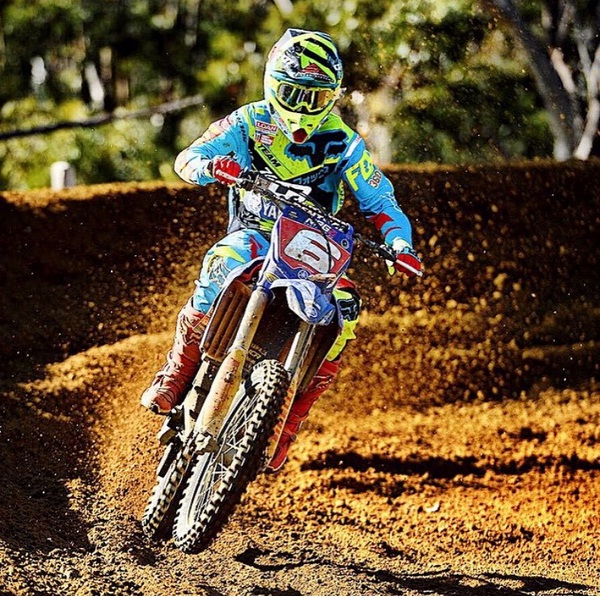 JCR Yamaha rider Jay Wilson has added to his championship lead after winning the ninth round of the 2015 MX Nationals.
Story by Hayden Gregory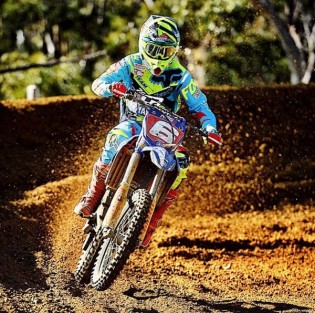 Only three points separated leader Jay Wilson from reigning MX2 champion Luke Clout heading into round nine at Echo valley, ensuring both races remained hotly contested and crucial to overall championship standings.
Jay Wilson qualified in pole position for moto one but it was Davey Motorsport's (KTM) Jack Simpson who started the pick of the riders. Despite his holeshot start, Simpson's lead lasted less than a lap being rounded up quickly by Luke Clout.
In an action packed start to the race, KTM's Dylan Wills and JCR Yamaha's Wilson started to build pressure on leader Clout with both riders eventually making the pass. Wilson stole the lead from Wills before Caleb Ward seemingly came out of nowhere to become the fifth sole leader of the race.
The race for lead position would remain extremely competitive with an amazing five riders holding first place within the first half of the race. Wilson, Wills, Caleb Ward and Takeshi Katsuya were all within contention.
It was Japanese veteran Katsuya who made his way around both Wilson and Ward to become the sixth leader for the race. In a thrilling contest for all fans, Katsuya would maintain his lead to finish in first place. KTM's Ward finished in second place ahead of series leader Wilson in third.
In moto two, Wills once again managed a strong start taking hold of the early lead alongside Husqvarna's Nathan Crawford. JCR Yamaha's Wilson surged through the field to find himself in third place early on. It didn't take long for him to round up the leading duo and take control of the race.
Wilson held off a fast finishing Ward to finally complete his first overall round win for the season. Another impressive race by Katsuya allowed him to cross the line in third. A count-back meant the Japanese rider had to settle for second place overall after finishing on equal points with Wilson. Caleb Ward secured third place overall with a consistent 2-2 finish for the weekend.
"I couldn't go this whole season and go for this championship and not get an overall win and I was happy to get it done here," Wilson said. "I have always done well here, every senior race I have had here I have won, It is a good record to have I guess and I am pretty happy to walk away with the overall here today."
The overall victory for Wilson extended his championship lead to 21 points over former teammate Clout who finished down the leader board in eighth position with a 6-9 score.
"I can't say enough about the JCR Yamaha team. We've been working hard this season and it's showing, our bikes are running awesome, I'm really enjoying myself and I just can't wait to get to Coolum," Wilson added.
Motul MX2 Round Nine Overall Points:
| | |
| --- | --- |
| 1st | Jay Wilson – 65 |
| 2nd | Takeshi Katsuya – 65 |
| 3rd | Caleb Ward – 64 |
| 4th | Dylan Wills – 54 |
| 5th | Wade Hunter – 49 |
| 6th | Nathan Crawford – 48 |
| 7th | Jed Beaton – 48 |
| 8th | Luke Clout – 47 |
| 9th | Jack Simpson – 44 |
| 10th | Dean Porter – 42 |
Motul MX2 Championship Standings:
| | |
| --- | --- |
| 1st | Jay Wilson – 530 |
| 2nd | Luke Clout – 509 |
| 3rd | Takeshi Katsuya – 500 |
| 4th | Jed Beaton – 443 |
| 5th | Caleb Ward – 417 |
| 6th | Wade Hunter – 411 |
| 7th | Nathan Crawford – 394 |
| 8th | Dylan Wills – 388 |
| 9th | Geran Stapleton – 355 |
| 10th | Luke Arbon – 327 |