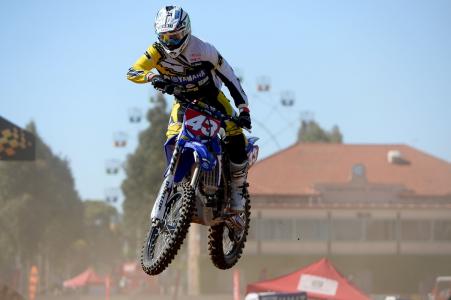 GYTR Yamaha's Mitch Evans has finished second at Wayville showgrounds to remain atop the SXD championship.
By Hayden Gregory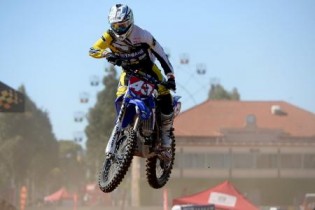 Running a two final format the SXD class was not short of drama for leader Evans who suffered from a fall in final one and a bad start in final two.
Rebounding from each incident Evans held his own to finish the night with 3-3 finishes, resulting in second overall for the round. Having been undefeated in Bathurst, Evans combined scores allow him to remain eight points clear of his nearest rival with two rounds remaining.
"Tonight was just a case of getting through as safely as possible as my thumb wasn't so good after crashing during the week," Evans explains.
"I made it hard for myself all night as I wasn't getting great starts and then when I was up the front, I crashed and had to get back passed some riders and with only seven laps, the race goes by pretty quick.
"But it's good to be on the podium again and with three weeks until the next round at Jimboomba, hopefully I should be back to 100% and ready to go," he ends.
Round three Results – Adelaide
SXD
1st Brock McCleary
2nd Mitch Evans (Yamaha YZ250F)
3rd Trent Wheatley
4th Toby Stevens
5th Kaleb Barrum
Championship Standings (unofficial)
1st Mitch Evans – 130 (GYTR Yamaha)
2nd Brock McCleary – 122
3rd Kaleb Barrum – 107
4th Toby Stevens – 105
5th Trent Wheatley – 88