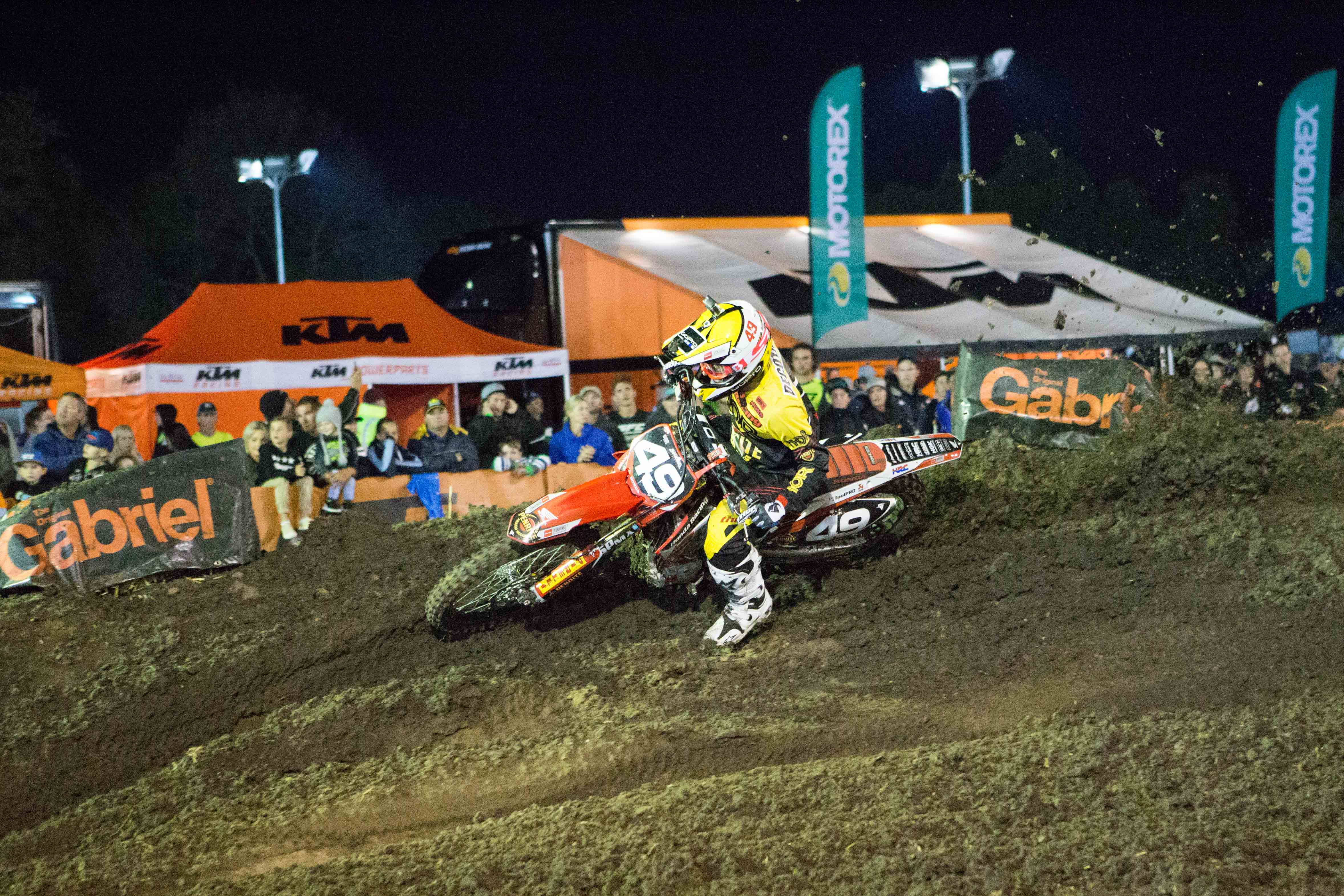 It was nothing short of a podium packed event for Pirelli backed athletes at round one of the Australian Supercross Championship in Bathurst, New South Wales last weekend.
Press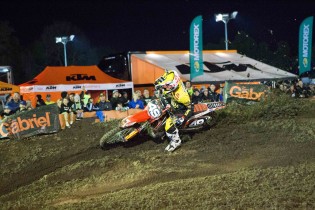 With round one giving a strong indication of where teams and riders are situated for the 2015 ASX season ahead, Pirelli finished on top at round one, with Pirelli's Matt Moss (Team Motul Suzuki) and American import Jimmy Decotis (Honda) proving they're the men to beat.
In the SX1 class, it was a fairytale ending for Team Motul Suzuki's Moss, who took the heat and final wins in what was his first race back since recovering from injury.
Matt Moss:
"It feels awesome to be able to give back to my loyal sponsors like Pirelli after a pretty tough year," he said.
"The track was challenging on the weekend with the weather being a factor, but Pirelli has the most reliable equipment in the business and their tyres made my job a lot easier.
"The team from Link International and Pirelli are always great to work with, and it feels awesome to be able to reward them with a win after so long off the bike."
In addition to Moss's success, Penrite Honda's Gavin Faith also proved that his step up to the SX1 class for the 2015 Supercross season was a decision well made – taking third position on the SX1 podium for Pirelli in Bathurst.
The riders choice for round 1 was Scorpion MX32 front 90/100-21, with the newly developed 120/90-19 MX32 rear also coming in to play.
In the SX2 class it was a perfect Pirelli podium finish for Penrite Honda's Jimmy Decotis, Serco Yamaha's Luke Clout and SD3 Husqvarna's Luke Arbon. With Decotis the choice was 80/100-21 MX32 front and 110/90-19 rear, while Clout chose 90/100-21 and switched to 120/80-19 rear, again in the all-conquering Scorpion MX32.
With all riders putting in an outstanding performance in challenging, damper conditions, their Pirelli Scorpion MX tyres proved to be a point of difference, with Decotis eventually edging out Clout and Arbon to snatch up the top step on the podium in what was his maiden Australian Supercross appearance.
Jimmy Decotis:
"The track was sticky, there was mud, dry parts, hard pack sections and Pirelli was awesome everywhere," he said
"Luke Clout had the same Pirelli advantage and we were both clearly in front of everyone else.
"The whole weekend went very well, and the Pirelli guys are world class to work with."
SX1 round one overall results:
Matt MOSS
2. Daniel REARDON
3. Gavin FAITH
4. Kirk GIBBS
5. Kade MOSIG
6. Sam MARTIN
7. Luke STYKE
8. Lawson BOPPING
9. Daniel McCOY
10. Adam MONEA
SX2 round one overall results:
Jimmy DECOTIS
2. Luke CLOUT
3. Luke ARBON
4. Jackson RICHARDSON
5. Geran STAPLETON
6. Lewis WOODS
7. Wade HUNTER
8. Kyle WEBSTER
9. Caleb WARD
10. Dylan WILLS