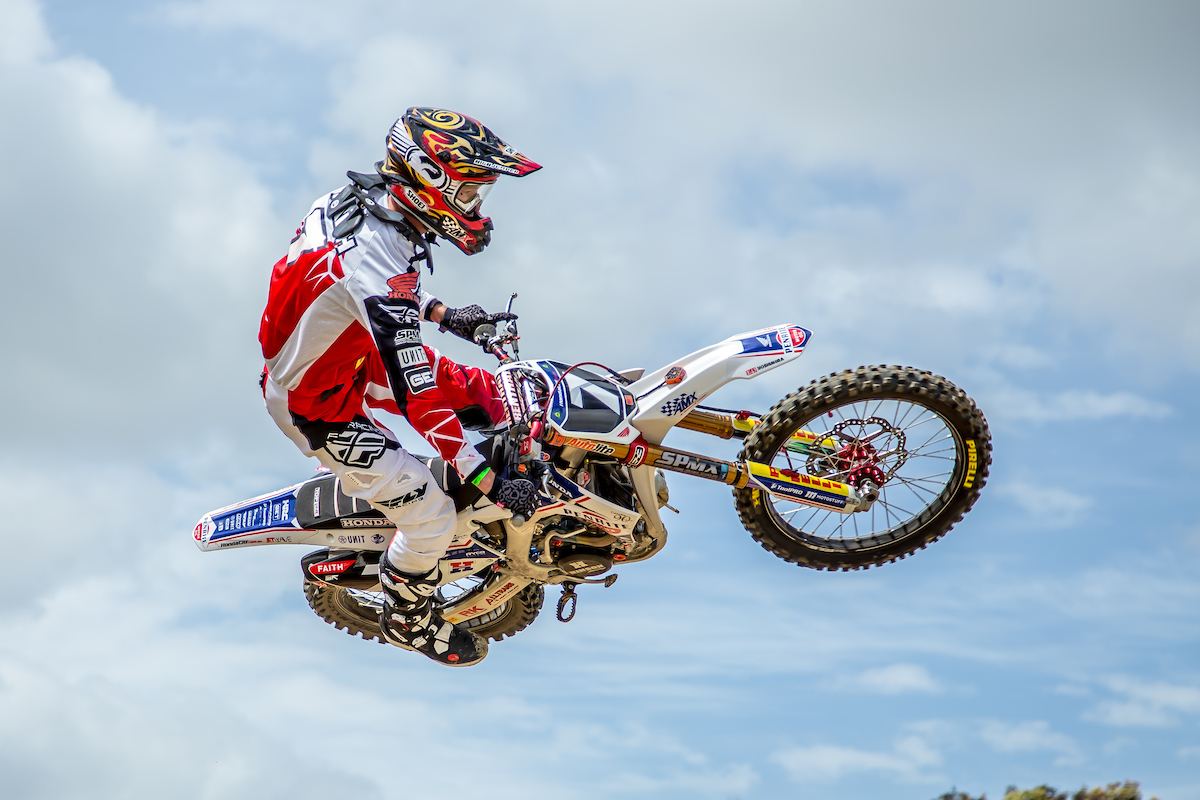 Gavin Faith won the final three rounds of the Australian Supercross Championship to finish second overall in the SX2 class.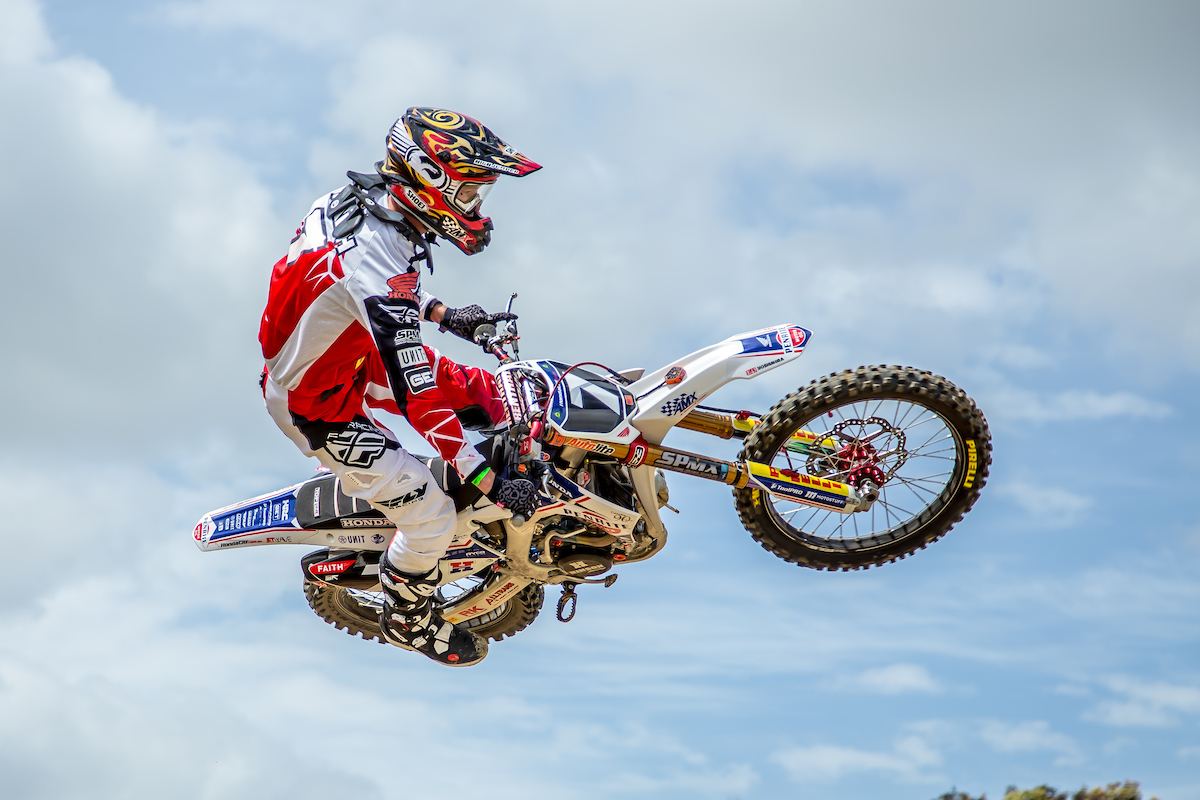 By Hayden Gregory
The Penrite Honda rider won four of six rounds, falling just two points shy of 2016 champion Jackson Richardson. Faith has previously won the title on two occasions and this year marks the third time he has finished as runner up.
"The weekend has been unbelievable, I did all I could do and went out and won both nights,"said Faith.
The American suffered a setback in round two, crashing out of the main event to record a DNF and no points. Looking back, the incident well and truly cost Faith another Australian Championship.
"I am happy with how I rode and raced this year. I made the mistake in round 2 which cost the team and I the championship. I won four rounds and finished 2nd in other. The one DNF (Did Not Finish) has taught me a valuable lesson," Faith finished.