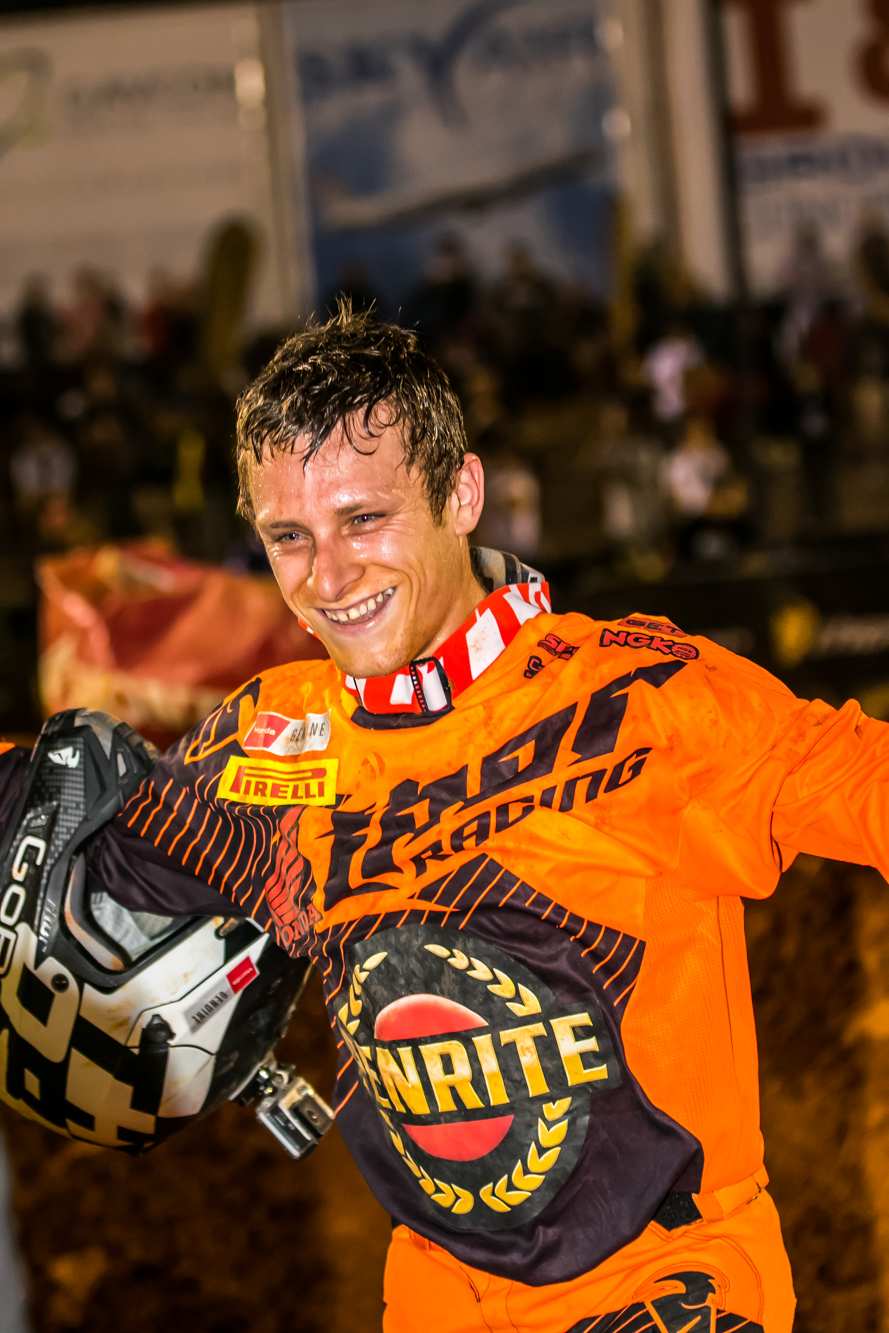 Jimmy Decotis and Dan McCoy prove a huge asset to the Pirelli team.
By Hayden Gregory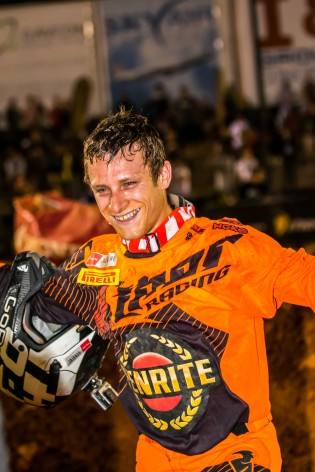 American sensation Jimmy Decotis was a huge coup for the Pirelli 2015 supercross season. Ending with a near flawless scorecard of five podiums from six rounds, Decotis took all before him in the SX2 class. With the support of his team, Jimmy was ecstatic to win his first Australian National title wrapping up the Australian Supercross Championship last weekend.
"It's an absolute honour to have taken out my first Australian Supercross Championship, with the support of Honda and Pirelli Tyres," he said.
"From the minute I arrived in Australia, Pirelli made me feel welcome and nothing has ever been too much hassle, they have been behind me 100 per cent and I'm very happy I could award them with a championship.
"This championship has meant a lot to me, and it great privilege that I was able to work with some of the best in the business here in Australia."
Pirelli's partnership with Penrite Honda was vital to the team's success and Penrite Director Yarrive Konsky was quick to commend Pirelli on their efforts.
"Since 2012 we have raced with Pirelli and during the last four years we have remained podium finishers in the Australian Supercross and Motocross Championship," he said.
"This is our fourth championship with Pirelli and it highlights why we choose to use their product.
"The consistency in their product is second to none. We know that we could walk into any shop and buy the same tyre they send us."
Decotis' team mate Dan McCoy also tasted success on the final night of competition winning his first overall round of the series. It was an impressive showing in the SX1 class as he debuted the new Scorpion MX32 Pro tyres.
Pirelli Product Manager Don Nicholas also congratulated Decotis, McCoy and the whole team on another successful year.
"Congratulations to Jimmy Decotis, Team Manager Yarrive Konsky and the whole Penrite Honda MX Team on their SX2 Championship for 2015," he said.
"We really feel this team is a part of our Pirelli Moto family and it feels very special to take this championship win together with the team.
"We worked closely with the riders and mechanics to find the best tyre combinations for the different rounds. The Pirelli Scorpion MX32 again shows its versatility and race proven performance at Supercross level, as well as seeing the Scorpion MX Hard 486 rear also becoming important at certain rounds of the championship.
"We also congratulate and thank Dan McCoy for taking the first Australian race win on the new Scorpion MX32 Pro, a very positive sign of things to come for season 2016 of motocross and supercross as we race more on this new tyre from Pirelli.
"We thank all of our teams and riders for choosing Pirelli and look forward to season 2016."