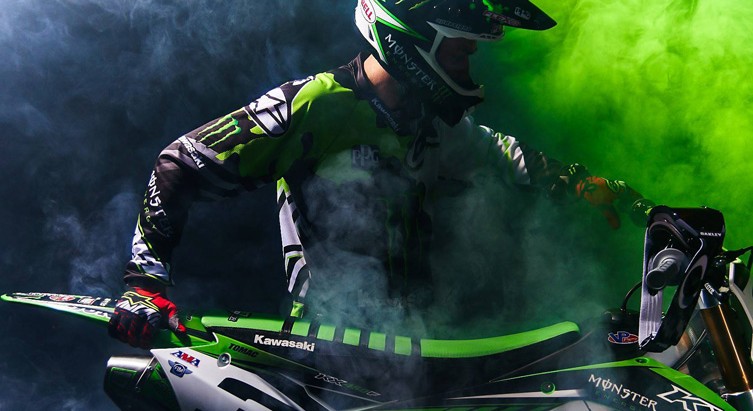 Eli Tomac and Wil Hahn are in full training mode as they prepare for Anaheim 1 on January 9th.
By Hayden Gregory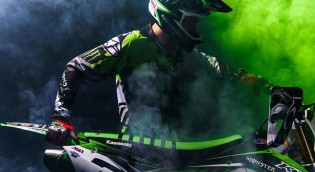 With less than a month until gate drop for the biggest date on the Supercross calendar, the Monster Energy Kawasaki duo of Tomac and Hahn are giving all they can in training and preparation.
Tomac joins the team for 2016 and is starting to familiarise himself with his new KX 450F. Acclimatising himself with the bike and new surroundings is vital to make the transition as seamless as possible with Tomac firming as a 450 favourite.
"I rode my new KX450F for two and a half weeks on the motocross track in Colorado right after the Monster Energy Cup." Tomac explained. "Then the team came out [to Colorado] and that's when we started riding supercross on the race bike. 
"By that time I felt that I was comfortable enough on the Kawasaki to begin riding supercross.
"The new KX450F is incredible, to say the least. It amazed me how fast the stock bike is. The testing out in Colorado was all positive, and we had a brand new supercross track to test on, which was awesome. We left there on a really good note and now I'm out in California all the way through the West Coast rounds of supercross.
"My relationship with my new team is really good, and the more time we spend together testing and riding the bike, the better it gets." 
Tomac will join team mate Wil Hahn who is preparing for his third year in the premier supercross class. Hahn is confident heading into the New Year after missing some training time due to a fall before the Monster Energy Cup.
"I was riding a bit of outdoors and practicing to get lined up for the Monster Energy Cup, and unfortunately had a little get off in practice." Hahn explained. "I had to skip the Cup and missed a little riding afterwards as well.
"As soon as I got back on my KX I went straight to preparing for the season and riding supercross. I've been spending a bit of time trying to get my arm strong again after my injury, and luckily my 2016 KX450F is a much lighter and slimmer package, which is really helping.
"That being said I feel really good right now and I am focused on putting a good year together. [This season] is going to be a pivotal year for me.
"I have to be there from the beginning and race my 450 how I raced in 2014 [as a rookie]. I know I can, I just have to bring the pieces together and race the entire season, and have some fun doing it." 
The Monster Energy Kawasaki duo will hit the starting line on January 9th, as they look to put all their preparation and training into full effect.