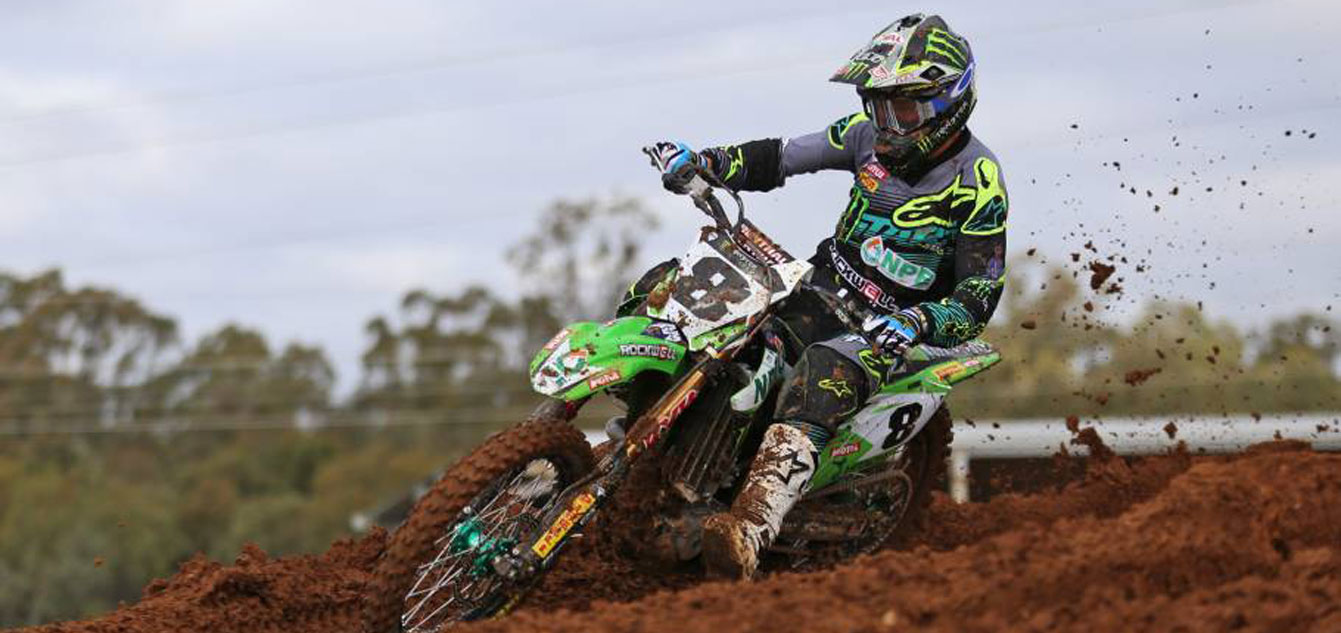 The US import will act as a replacement rider for the Moss brothers over the final two rounds.
By Hayden Gregory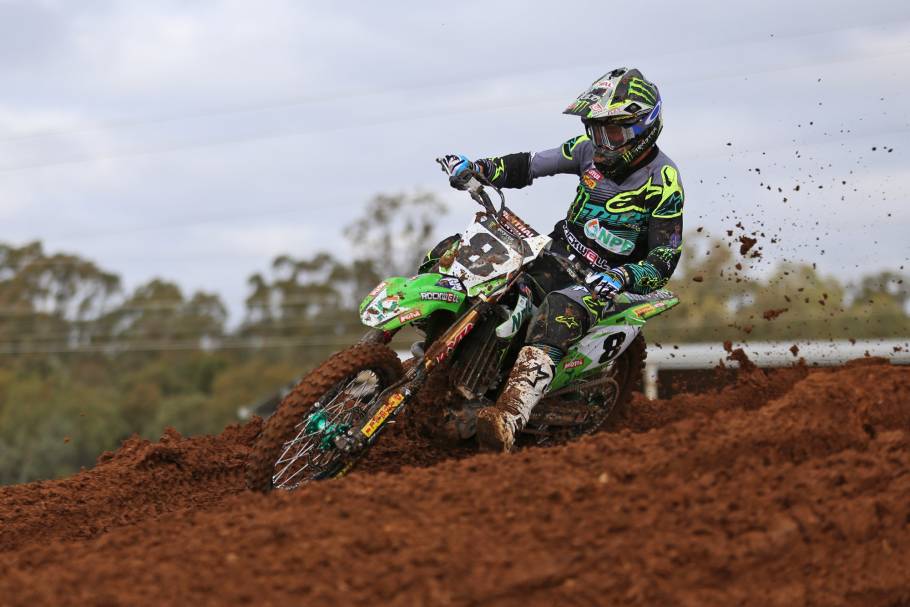 Kyle Peters is no stranger to Australian competition having finished third in the 2014 SX2 Australian Supercross Championship. Amidst the drama going on behind the scenes at Monster Energy Kawasaki, Peters can provide something to look forward to this weekend.
"I got on the bike Monday and have been riding since then," Peters said. "The team's been setting everything up the way I like it, but honestly, the KX450F was just about perfect out of the box. I'm feeling comfortable on the bike and can't wait to go racing.
"I did a few rounds of the outdoors back home to try and stay fresh, keep racing during the summer back there. It's definitely helped me out a lot, so I'm looking forward to riding the KX450F and getting out on track for the first time at Toowoomba."
Kade Mosig will partner Peters in the MX1 class and has great history on the Echo Valley track. In 2015, Mosig scored a career best 1-1 clean sweep, something he will be trying to duplicate this weekend.
"I've done a lot of laps around Echo Valley and it's one of my favourites of the series," Mosig commented. "The terrain and elevation of the track makes it a real motocross track and I always enjoy it. Last year I achieved my career-best finish at Toowoomba against the likes of Ben Townley, so I'm really looking forward to returning there this weekend and replicating that result.
"Over the past three weeks since the previous round at Shepparton we've made some really good progress with the bike set-up and as a result both my pace and confidence has increased," Mosig continued. "It's also good to have some new faces on the team with Kyle joining us. It'll be great having both KX450Fs out on the track representing the team."
Mosig currently sits fourth in the MX1 Championship behind Kirk Gibbs, Dean Ferris and Todd Waters.