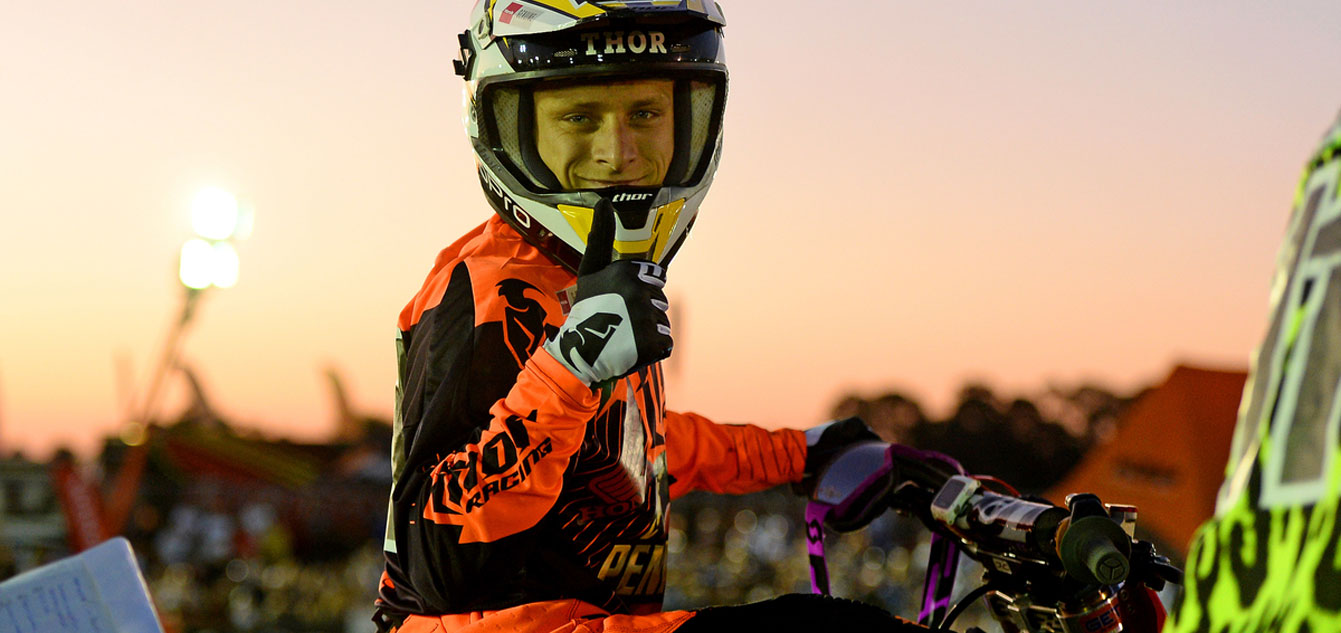 The reigning 250 Australian Supercross Champion has had his season end prematurely.
By Hayden Gregory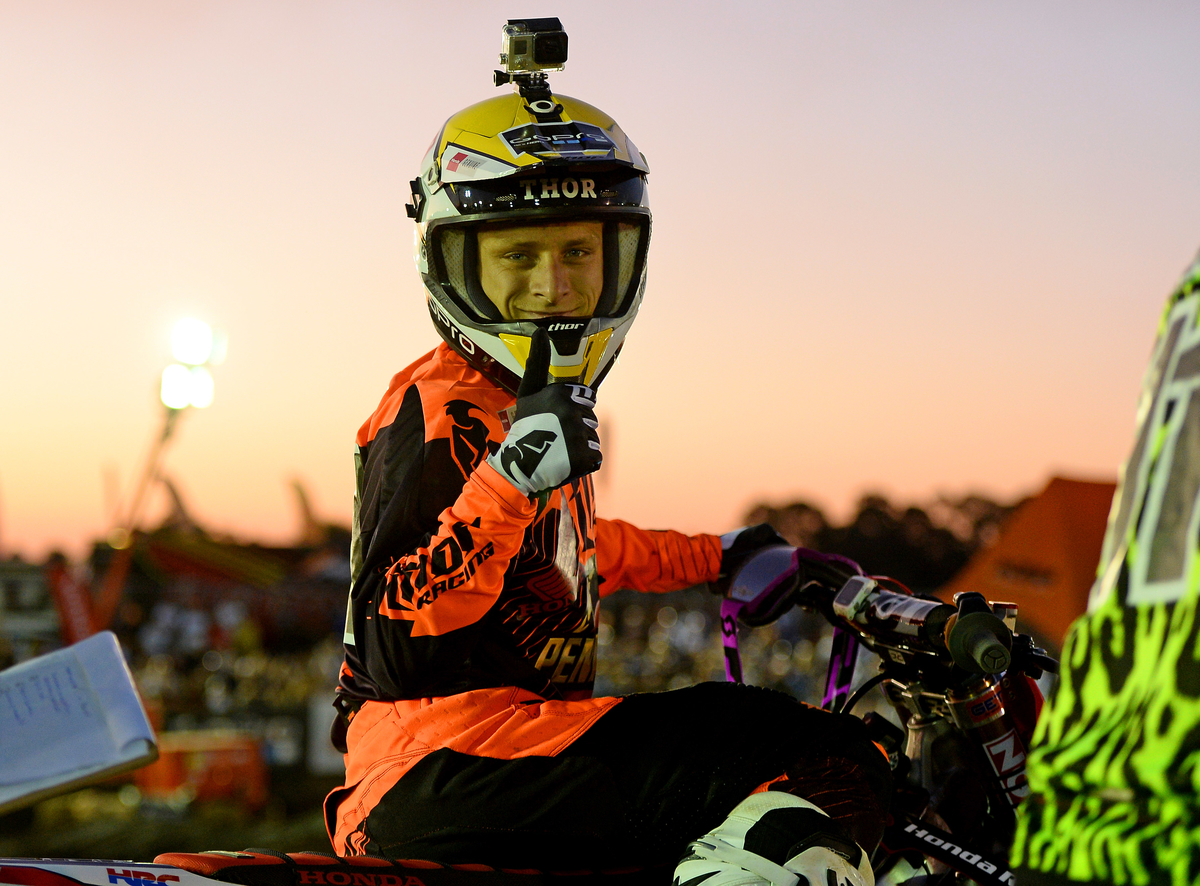 The pint sized American hit the ground hard during the first heat race at Toowoomba, causing immediate withdrawal from the round. The days following have seen the team make an important decision with Decotis' health the main priority.
"The team have been fantastic," Decotis said. "I couldn't remember anything following the crash and I have been getting headaches. Head injuries can ruin careers and we decided that I should take as much time out as I need to recover and I need to thank the team for being so patient and understanding."
"I am really disappointed. I came here to win another championship and I never imagined this was how I would be going home. I was honest with the team and told them I wouldn't be 100% until the final round and that they should look at putting someone else on. I need to consider my health and the safety of others first. I can't thank the team and the sponsors enough and I am sorry this is how it's ended up. I wish them and Luke Clout the best for the remainder of the series".
Yarrive Konsky believes the team made the best decision for Decotis. The rider needs to get his head right before next year's AMA Supercross Championship kicks off.
"Jimmy crashed very hard; we have all seen the footage," Konsky said. "We all know a bone takes 6 to 8 weeks to heal, however we can't determine how soon a rider should return from a serious head injury. I spoke with Racesafe and they suggested a minimum 10 to 14 days off the bike was required. Jimmy was more conservative, suggesting he would like to take between 14 and 21 days. I need to respect that Jimmy knows himself better than anyone."
Replacing Decotis will be former Australian Motocross Champion, Luke Clout. The youngster has returned down under after his 2017 American Supercross deal went bust with his team terminating operations.
"I am sorry to see Jimmy get hurt and I hope he recovers quickly," Clout commented. "I want to thank the team for giving me this opportunity. I am so happy to be racing again and I look forward to lining up in Adelaide next week for round 3 of the Penrite Australian Supercross Championship"