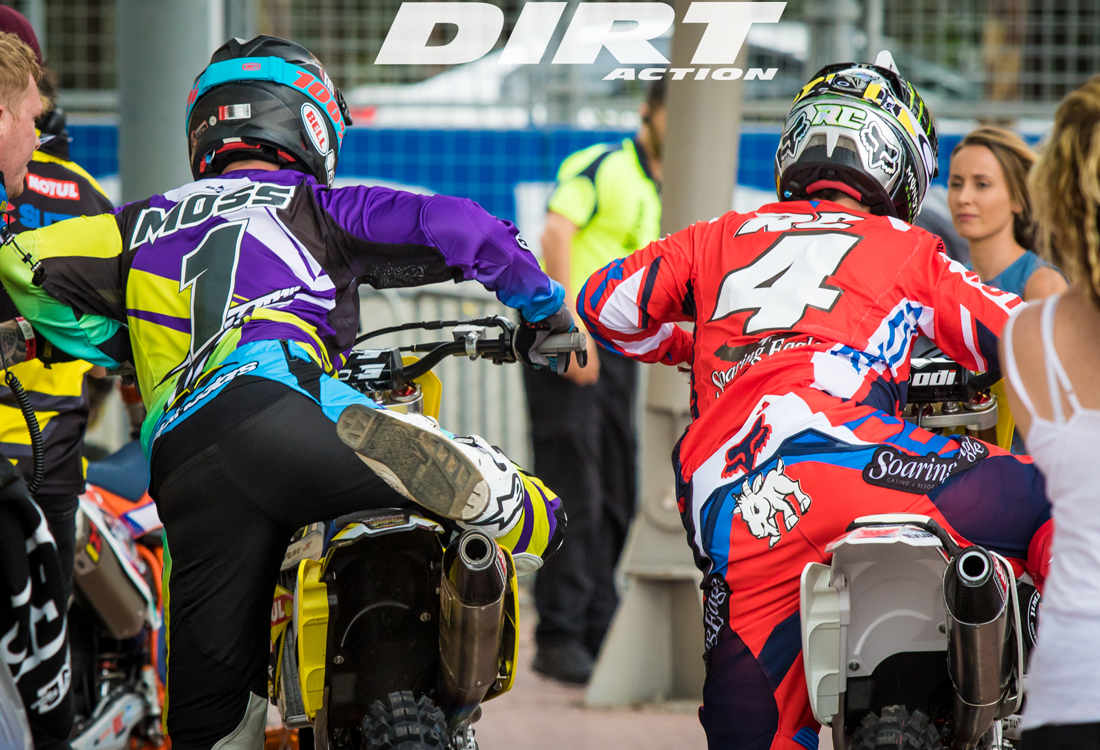 Team Motul Suzuki's Matt Moss is doing everything in his power to make gate drop this weekend in Melbourne.
By Hayden Gregory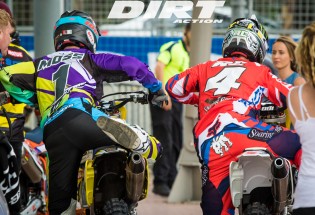 The reigning two time SX1 champion sustained a heavily corked leg during last weekend's Aus-X Open. Moss was unable to compete on the second day of action withdrawing after a number of crashes during Saturday's main event.
While recording the fastest times of practice and qualifying Moss looked to be a man on a mission as he stared down another battle with championship leader Dan Reardon. Unfortunately the wheels fell off for Moss as misfortunate left him crashing not once but twice, ultimately leaving the track in the hands of Race Safe officials.
"The day could not have gotten off to a better start, we were the fastest in practice and qualifying and I was feeling great," said Moss.
"The Heat race win in front of a massive crowd was an amazing feeling and at that point I knew if everything went to plan we could take the win later in the night when it counted.
"Obviously things didn't go to plan in the main event," Moss  continues, "as that second crash left me pretty beat up and unable to continue.

"I banged my head pretty bad, but that is feeling alright now. The leg is still very sore at the moment, I will have physio every day this week and will hopefully be ready to race on Saturday."
While Moss' title chances have been dashed he is still determined to make the starting line for the final round of the championship this weekend.
"The Championship is out of reach for us now" says Moss, "but it would be great to finish my time with the team with a round win and we are still in a position to finish second overall.
"There is still a lot to race for at the last round."
Tickets to Saturday's (December 5) grand final round of the 2015 Penrite Australian Supercross Championship presented by Ryco Filters at Knights Stadium at Sunshine are available at www.ticketebo.com.au/supercrossmelbourne