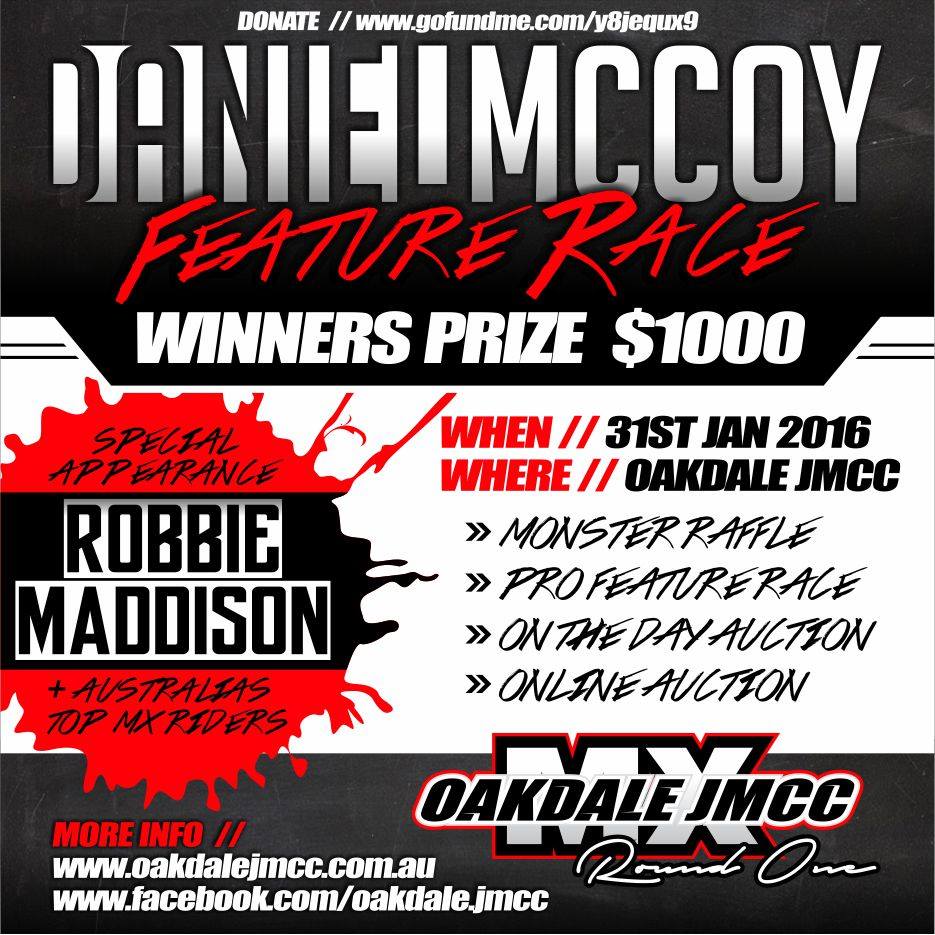 Oakdale Motorcycle Club will hold a fundraising day this Sunday January 31st to raise much needed funds for injured rider Daniel McCoy.
By Hayden Gregory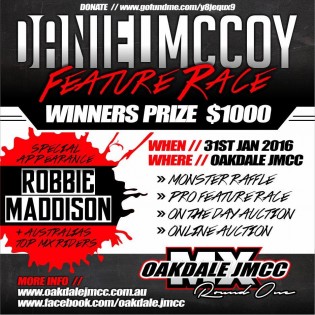 Aussie rider Daniel McCoy seriously injured himself during a UK Arenacross event in Glasgow earlier this month. Crashing from his bike McCoy took a hit to the central part of his spine causing immediate paraplegia. Dislocation of the T11 and T12 vertebrae also occurred resulting in immediate surgery which sees Daniel remain in a UK hospital.
At this stage full extent of the damage is still unknown with a lengthy rehabilitation program set to follow his eventual return to Australia. The very costly exercise will undoubtedly affect McCoy and his family so Oakdale Motorcycle Club have stepped in to help raise some much needed funds.
The event will feature a Pro-invitational race of two, 30 minute motos. During the day an array of auctions will also take place raffling off another of items from racing legends including Chad Reed, Jay Marmont, Luke Clout and Brett Metcalfe. Robbie Maddison will also make a special guest appearance to auction off a signed Red Bull helmet.
More information about the event can be found at www.oakdalejmcc.com.au or you can head to their Faceook page at www.facebook.com/oakdale.jmcc