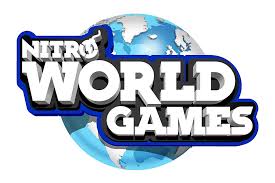 The world of action sports will see the inaugural Nitro World Games hit Salt Lake City, Utah on July 16, 2016.
By Hayden Gregory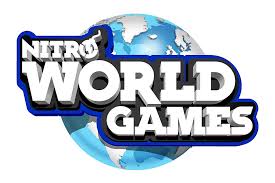 The bar for action sports worldwide will be re set as Travis Pastrana alongside Nitro Circus CEO Michael Porra bring a new generation of competition next year. The games will host the best action athletes across a number of disciplines with attempt to create unprecedented growth within the sports industry.
"Action sports are about progression, pushing the envelope to go bigger, faster and farther than ever before," said Pastrana. "When it comes to competition, I expect to see the best of the best going head to head, attempting tricks no one has ever seen before. With the Nitro World Games, we wanted to create an event that raised the bar and took action sports to the next level."
"This is a passion project for Travis and for myself as well. We have worked tirelessly for three years with one goal in mind: a total reinvention of action sports competition. This is absolutely essential for the industry's growth," said Porra. "Nitro Circus was created right here in Salt Lake City and it remains our spiritual home. It also hosted the tremendously successful XIX Olympic Winter Games in 2002. I can't think of a better location for the Nitro World Games."
The inaugural Nitro Games will feature the following action sport events:
FMX
FMX biggest trick
BMX best trick
BMX triple jump
Skate best trick
Scooter best tricks
Inline best tricks
The three hour event will broadcast live into the US on NBC primetime, a first for the network in regards to a sporting broadcast of this magnitude.
"We are thrilled to bring this new and innovative event to prime time television," said Rob Simmelkjaer, Senior Vice President, NBC Sports Ventures. "The Nitro World Games will feature many of the world's best action sports athletes competing in an entirely different format than anyone has ever seen before."
An exciting feature of the games is that no invite is required meaning athletes from all over the world are eligible to qualify.  The games will host new disciplines, tricks and ramps alongside a live scoring system so fans can engage with the competition following each and every run.
Like all Nitro Circus events, this is set to be a spectacular showpiece, and no doubt we would love to see the games head down under in years to come.