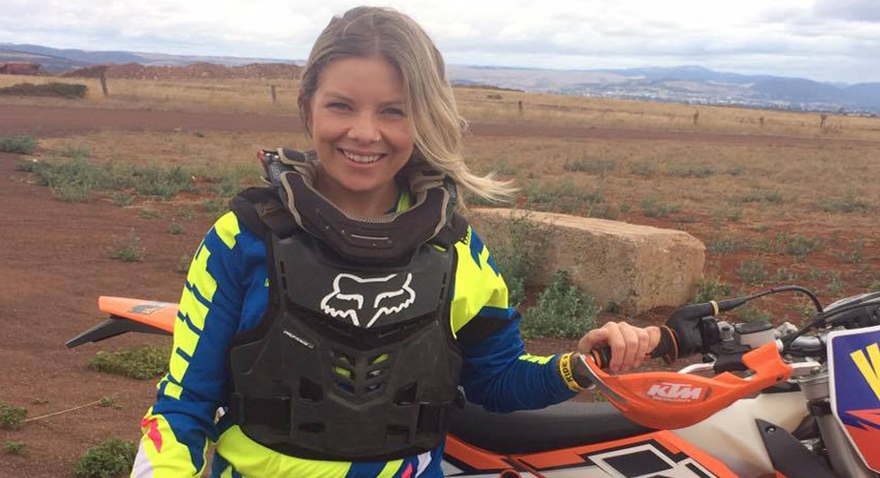 Jackie Peacock, from Ballarat, is raising funds for The McGrath Foundation as she competes in this year's Hattah Desert Race.
Press Release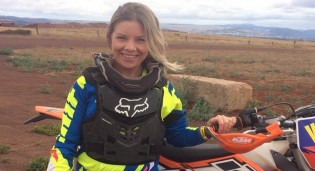 THE 2016 Hattah Desert Race might be a little over 5 months away but Jackie Peacock, from Ballarat, is already off to a winning start in her race to raise as much funds as possible for The McGrath Foundation, where a breast care nurse helped her Mum, Wendy Peacock, through her illness last year.
"Late last year my Mum was diagnosed with an aggressive form of breast cancer. She had a lump in her right breast and had it removed. She went through chemotherapy and spent some time in hospital," Jackie said.
"During her recovery she was supported by so many fantastic organisations, including The McGrath Foundation, who helped her out tremendously. This is just my way of paying them back," Jackie added.
"The McGrath Foundation only had one nurse to look after my Mum because they don't have enough funds to have nurses everywhere."
Jackie, a passionate motorcycle rider, who competed in the Hattah Desert Race last year decided to combine the two endeavours and has since raised well-over $3000. "I put my donation page on Facebook last week and it just went mad and we raised $3000 in a week," Jackie continued.
"I was blown away by the support. I was hoping to raise $2000 so now I'm trying to raise as much as I can. I'm hoping for $10,000.
"Everyone's been really supportive, especially towards my Mum. It's been great and I'd really like to thank them for their support," she said. Jackie is also hoping to conduct an auction so that anything that can be auctioned will be gratefully accepted as donations.
Jackie says she never competes in motorcycle racing to win. "I just love the sport. It's just something I really enjoy and I like getting out there and having a go," she said.
Jackie would love to just finish the gruelling 266 kilometres (38kms per lap) race that takes place just outside Mildura on July 1-3.
"My goal this year would just be to finish the full race. I'm training already for it and will be doing heaps of gym work to prepare myself," she said. "Just to be up there and giving it a go that'll be great. It's an awesome event. It's the best one I've done," Jackie added.
To make a donation please visit her Facebook Page, Racing Hattah for Breast Cancer Fundraiser: www.facebook.com/hattahforbreastcancer.