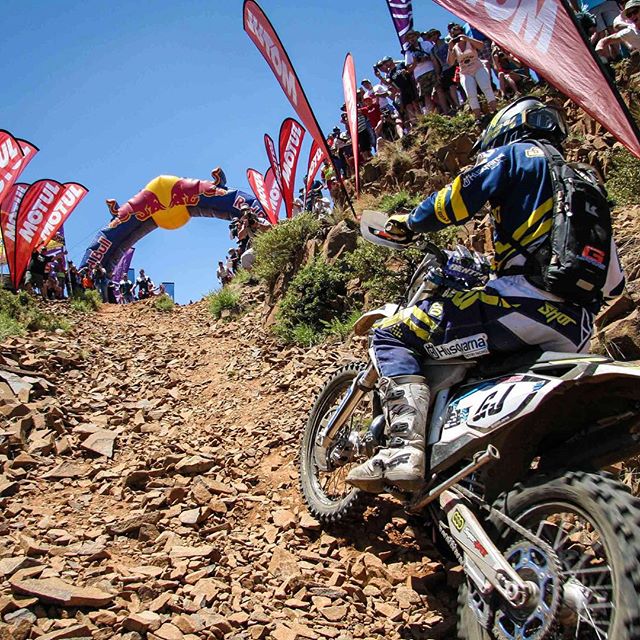 The Husqvarna rider wins the final stage to secure his third career Roof of Africa title.
By Hayden Gregory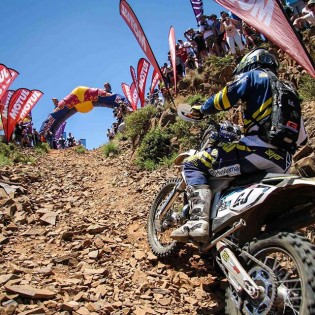 The final stage of the 2015 Enduro was set for close racing as the top four riders sat within one minute of overall leader Wade Young. Travis Teasdale led navigation before he Swanepoel and Young charged out of a neutral refuel towards the days first serious pass.
Jarvis took his time out of the refuel and his tactics paid dividends as he moved into the lead going up Mokupo Pass.  By the time he reached the top, he laid claim to a six minute lead over second placed Young.
As the stage went on, Jarvis showed maturity and confidence in his own abilities to stretch out to a whopping 20 minute lead on Young, taking out his third Roof of Africa title.
A closer battle ensued for the remaining podium finishes with Young taking second. Third place went to Swanepoel after he pipped Teasdale right before the finish line in an exciting battle that stretched majority of the day.
Day 3 Results:
Graham Jarvis
Wade Young
Brett Swanepoel
Travis Teasdale
Jade Gudzeit
Kenny Gilbert
Atlus De Wet
Henco Botha
Dwayne Kleynhans
Wesley Redinger