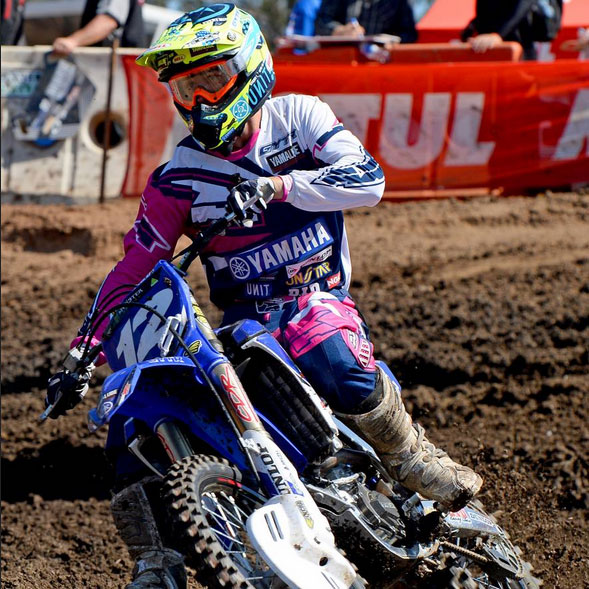 Local GYTR Yamaha rider Jed Beaton has overcome a shaky start to come home strongly and take overall honours in the MXD class at the opening round of the 2014 Monster Energy MX Nationals.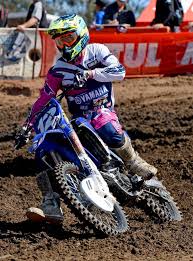 The standard of racing in the under-19 class was extremely high at the picturesque Broadford track, as Beaton battled hard all day with Craig Anderson Husqvarna Racing Team's Egan Mastin and Husqvarna's Nathan Crawford for round honours.
Beaton could only manage fifth place in the opening moto of the day, before recording back-to-back race wins in the second and third motos to finish two points clear of Mastin.
Mastin was super consistent all day posting a second, second and third from his three races to finish ahead of Crawford (first, seventh and second) in third place overall.
Bolton Motorcycles KTM rider Jack Simpson looked likely to snare an outright podium placing following two third-placed finishes in the opening two races, but could only manage sixth in the final moto to end the day in fourth place overall.
Fellow Motorex KTM pilot Wayde Carter finished the round in fifth outright, positng sixth, fourth and seventh in his three races.
MXD CLASS:
Round Results:
1) Jed Beaton 96 (26, 35, 35)
2) Egan Mastin 94 (32, 32, 30)
3) Nathan Crawford 91 (35, 24, 32)
4) Jack Simpson 85 (30, 30, 25)
5) Wayde Carter 77 (25, 28, 24)
6) Jayden Rykers 72 (24, 22, 26)
7) Wilson Todd 71 (28, 15, 28)
8) Brock McLeary 68 (22, 25, 21)
9) Jarrod Kelly 67 (21, 23, 23)
10) Daniel Price 52 (23, 21, 8)