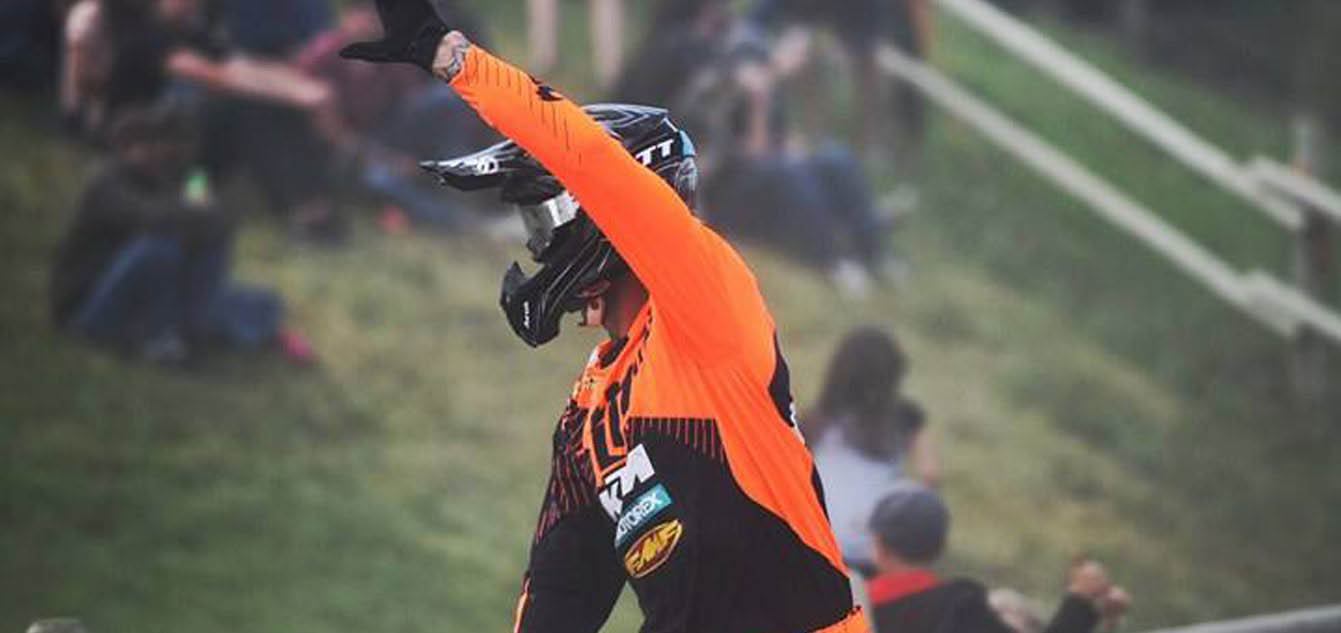 Brett Metcalfe finished third at Calgary.
By Hayden Gregory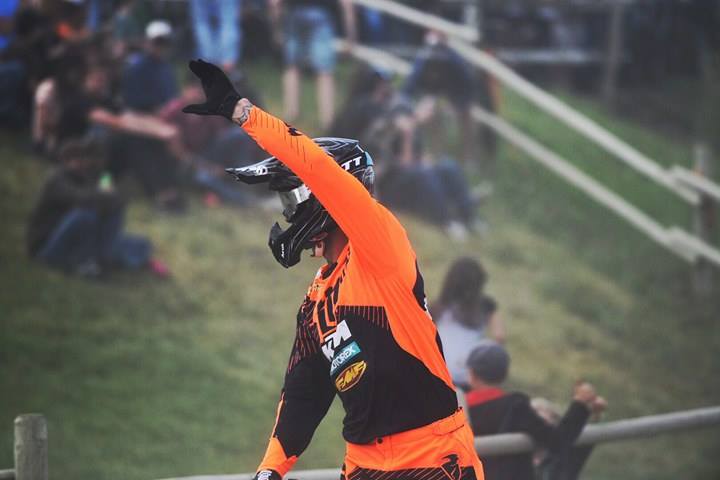 Round three of the 2016 Canadian Motocross Championship was dominated by Millsaps who led every single lap of both motos. It was a dangerous sign for his fellow competitors as he made a serious statement towards his title charge.
In chase, Monster Energy Alpinestar Kawasaki's Mike Alessi finished with a pair up runner up results for second overall. Alessi seemingly rode most of both motos alone, some distance separating himself from the leader Millsaps and all other riders behind.
Australian rider Brett Metcalfe landed on the overall podium for the second straight round following a 6-3 score. A tough start in the opening moto hindered any chance he had at challenging the leading pair.
Millsaps now regains the leader's red plate 14 points clear of Alessi. Colton Facciotti remains in third place despite a disappointing seventh for the round. Metcalfe sits in fourth nine points shy of the podium.
MX1 Wild Rose MX Park, Calgary – June 19, 2016
Davi Millsaps (KTM) 1-1 60pts
Mike Alessi (Kaw) 2-2 54pts
Brett Metcalfe (Yam) 6-3 45pts
Kaven Benoit (KTM) 5-4 44pts
Vince Friese (Kaw) 4-6 43pts
Matt Goerke (Yam) 3-8 43pts
Colton Facciotti (Honda) 7-5 40pts
Tyler Medaglia (Husq) 8-7 37pts
Cade Clason (KTM) 9-9 34pts
Keylan Meston (Yam) 9-9 34pts
MX1 Point Standings 2016
Davi Millsaps (KTM) 162pts
Mike Alessi (Kaw) 148pts
Colton Facciotti (Hon) 146pts
Brett Metcalfe (Yam) 137pts
Matt Goerke (Yam) 134pts
Cade Clason (KTM) 110pts
Kaven Benoit (KTM) 106pts
Tyler Medaglia (Husq) 101pts
Keylan Meston (Yam) 94pts
Morgan Burger (Yam) 89pts