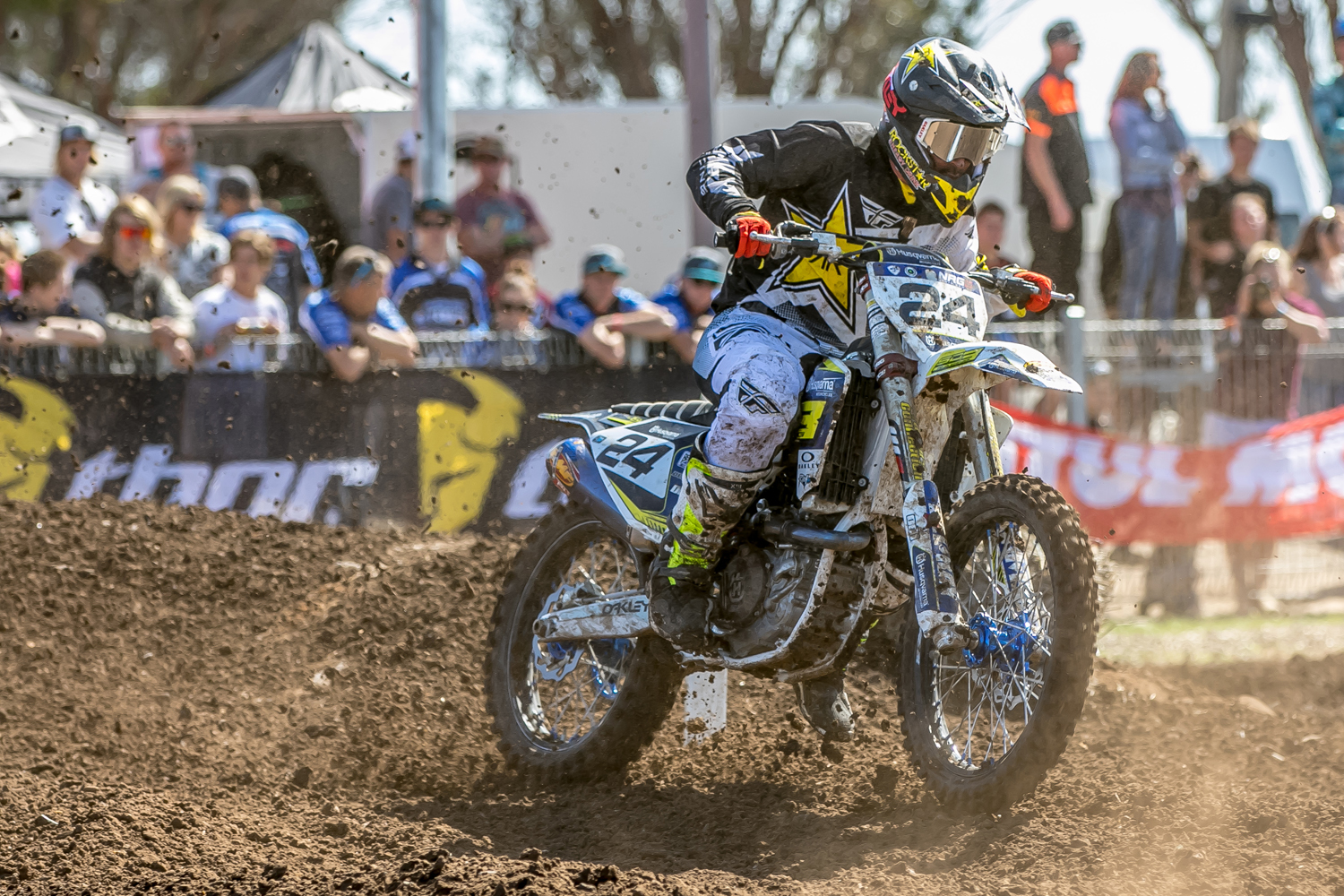 Brett Metcalfe has finished sixth overall at Horsham, a positive outcome in his return to Aussie racing.
By Hayden Gregory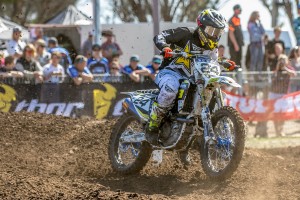 The week leading up to the opening round of the 2016 MX Nationals was headlined by a surprise announcement that Metcalfe would contest the first four rounds as part of the Husqvarna SD3 team.
With less than a full day of testing up his sleeve, Metcalfe was surprised with his results but at the same time wanted more given his high expectations.
"I learnt a lot about where we need to improve, and coming in to this event with 0 to 1 day of testing behind me, I think the outcome was pretty damn good," he said. "I am disappointed with the results, but that's just because I expect a lot out of myself.
Metcalfe was competitive across both motos running with the top guys, but a few bobbles would prove costly at the end of the day. A 5-5 result is still a great day given the competition, jet lag and stock bike.
"We just need to work on a few things to get them up to speed, but other than that, the SD3 Husqvarna team had a great day. I was close to running up in the lead pack, but unfortunately I crashed in both motos and if it wasn't for those mistakes, the results would have been a bit better.
"Horsham was technical; very slippery and a lot of the down ramps were getting big square edged bumps and ruts. So the track was getting tricky for a high-speed place. Everybody had to be on their A game and really watch it," Metcalfe concluded.
Metcalfe's Husqvarna teammate's similarly scored positive results from round one. MX2 rider Luke Arbon led more laps then anyone yet a second moto crash with a lapped rider would drop him to sixth place for the day. Fellow 250 rider Nathan Crawford collected two third placings to finish one point off the overall lead in second.
In the MXD class all Husqvarna support riders landed in the top six with Connor Tierney clean sweeping the class. Kaleb Barham finished third while Zak Small and Justin Hart finished fifth and sixth respectively.